News and Events
20% Off Travel-Ready Essentials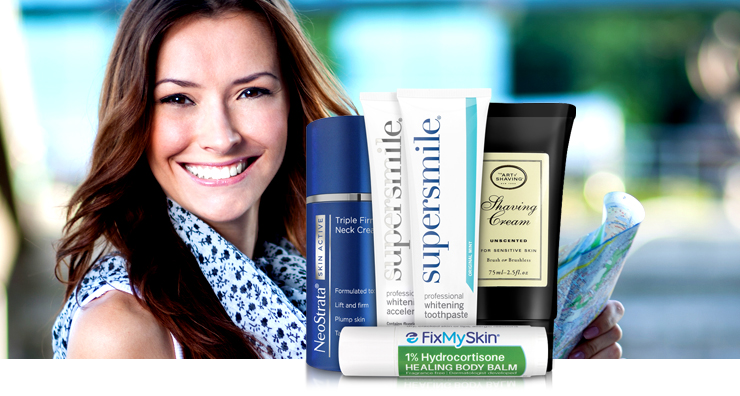 This sale has expired.
To get you ready for your trips this summer, we're offering 20% off select travel-ready essentials this week. Plus, with your $75 purchase of featured products, you'll receive travel sizes of Klorane Shampoo with Papyrus Milk, Klorane Conditioner with Papyrus Milk and SkinMedica Total Defense + Repair SPF 34, a $20 value!
When you're on vacation, changes in climate and temperature as well as exposure to salt or hard water can wreak havoc on your skin and hair. Klorane Shampoo and Conditioner with Papyrus Milk contain essential fatty acids and phospholipids that nourish and smooth strands. SkinMedica Total Defense + Repair SPF 34 is a new kind of "superscreen" that not only defends against UVA and UVB rays, but also defends against infrared rays that damage the skin.
Skin irritation, dryness and rashes can pop up unexpectedly when you are traveling. Carry FixMySkin Healing Body Balm Unscented with 1% Hydrocortisone with you to relieve irritation. The formula reduces itching, inflammation and flaking with hydrocortisone and hydrating ingredients. Plus, you can easily carry the tube in your pocket or bag and it is safe enough for everyone in the family, including children.
The last thing you want to worry about on vacation is whether or not your skin care and makeup products will survive the heat. Cool-It Caddy Ice Pops are insulated bags that you can use to keep your products safe from the heat. The bags are fully insulated and are small enough to put in your purse or carry-on.
When you're on the go, you don't always have time to take care of your skin. You can relieve dryness, irritation and tightness while you're flying with Avene Thermal Spring Water 50 ml. The natural minerals in this facial mist protect against free radicals and immediately calm red, irritated skin so you always look refreshed.
Check out more of our favorite travel essentials and let us know which one is your favorite!
Connect with Us!