Skin Care
Ingredient Spotlight: Hydroquinone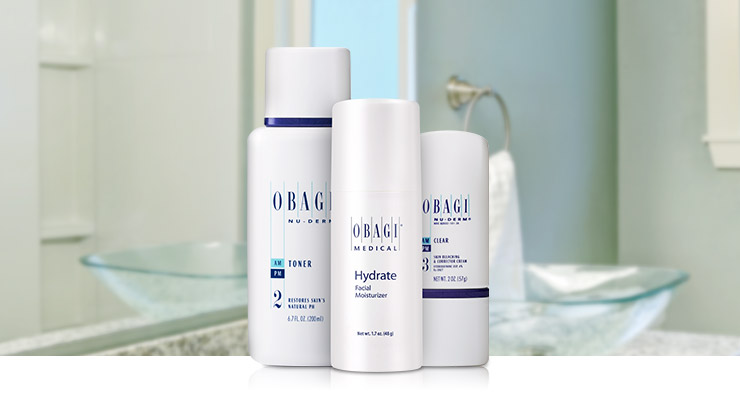 Long considered the gold standard in skin lightening, hydroquinone can help you achieve a bright, even complexion. Keep reading to discover how it works, as well as the best hydroquinone treatments at LovelySkin.com.
Hydroquinone helps to decrease production of melanin, the pigment responsible for skin color. Melanin is made up of melanosomes, or pigment granules, and hydroquinone has the power to break down these granules and inhibit tyrosinase, the enzyme needed to produce more melanin. It is known for working quickly, making it a top dermatologist-recommended solution for hyperpigmentation. Visible lightening is known to occur within just four weeks of maintaining a prescription-strength hydroquinone regimen, with a significant improvement after about eight weeks.
In recent years, hydroquinone has been under review by the FDA (with no actions taken so far) due to studies conducted on lab animals. However, these studies do not establish a link between adverse side effects and prolonged topical use of hydroquinone. Rather, the studies involved ingesting or injecting the drug in large quantities. When properly formulated and from a reputable source, hydroquinone has not been found to cause discoloration, cancer or any other serious disease, and is regarded as safe among skin care professionals. LovelySkin.com is an authorized retailer of all of its products, and we guarantee freshness and authenticity.
While hydroquinone will not cause serious harm to skin or health, it is considered a potent ingredient, and those with sensitive skin may not tolerate it in high concentrations. It is also not recommended for use while pregnant or breastfeeding. Before beginning a regimen that includes hydroquinone, you may even want to consult with your physician about whether it's right for you and your needs.
Temporary irritation may occur from prolonged use of hydroquinone, but this is usually minor. Irritation may involve mild stinging, itching and redness, and should fade when you discontinue use. Many patients prefer to use hydroquinone in cycles, with several months on and a few months off to allow skin to readjust.
Dr. Schlessinger recommends the Obagi Nu-Derm Transformation System. Available in formulations for Normal to Dry Skin and Normal to Oily Skin, the kit contains seven products to help address dark spots and other signs of aging. It includes Obagi Nu-Derm Gentle Cleanser or Gel Cleanser, Obagi Nu-Derm Toner, Obagi Nu-Derm Clear, Obagi Nu-Derm Exfoderm or Exfoderm Forte, Obagi Nu-Derm Blender, Obagi Nu-Derm Hydrate Facial Moisturizer and Obagi Nu-Derm Sun Shield SPF 50.
The Obagi Nu-Derm cleansers and Toner help to clean skin and clear pores for the anti-aging formulas to penetrate more effectively. Obagi Nu-Derm Clear features 4% hydroquinone to help lighten dark spots, while Exfoderm or Exfoderm Forte help to exfoliate skin and remove impurities. Obagi Nu-Derm Blender contains 4% hydroquinone and is designed to be mixed with your prescription tretinoin cream for optimal results. Obagi Nu-Derm Hydrate leaves skin comfortably moisturized, and Obagi Nu-Derm Sun Shield SPF 50 protects skin and prevents new dark spots from forming. Together, these formulas also smooth a tough texture, minimize the appearance of fine lines and wrinkles and lend skin a healthy, youthful glow. To unlock pricing and payment information for hydroquinone treatments, you'll first need to log in to your LovelySkin.com account.
If you are looking for a product without hydroquinone or if you have very sensitive skin, try the Obagi Nu-Derm Fx Starter System for Normal to Oily Skin or Normal to Dry Skin. These kits contain the same regimen as the original Obagi Nu-Derm Transformation System, but with hydroquinone-free treatments to replace Obagi Nu-Derm Clear and Obagi Nu-Derm Blender. Obagi Nu-Derm Clear Fx and Obagi Nu-Derm Blend Fx contain 7% arbutin, a natural form of hydroquinone derived from the bearberry plant. The regimens are safe for use during pregnancy and breaks from hydroquinone but generally don't provide the same level of results as with the 4% hydroquinone products/NuDerm system.
Do you have a question about hydroquinone? Let us know in the comments section.
Shop This Blog
Highlights
Hydroquinone-free
Fades dark spots
Smooths fine lines and wrinkles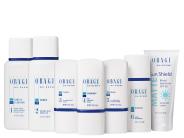 Quick Shop +
Highlights
Hydroquinone-free
Fades dark spots
Creates a more even tone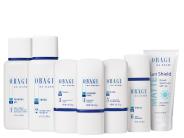 Quick Shop +
Highlights
Smooths fine lines and wrinkles
Fades dark spots
Creates an even tone and texture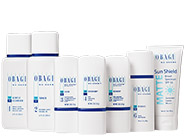 Quick Shop +
Highlights
Fades dark spots with hydroquinone
Minimizes fine lines and wrinkles
Softens a rough texture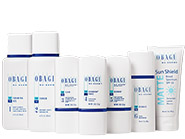 Quick Shop +
Connect with Us!