News and Events
Save 20% on Beach Bag Essentials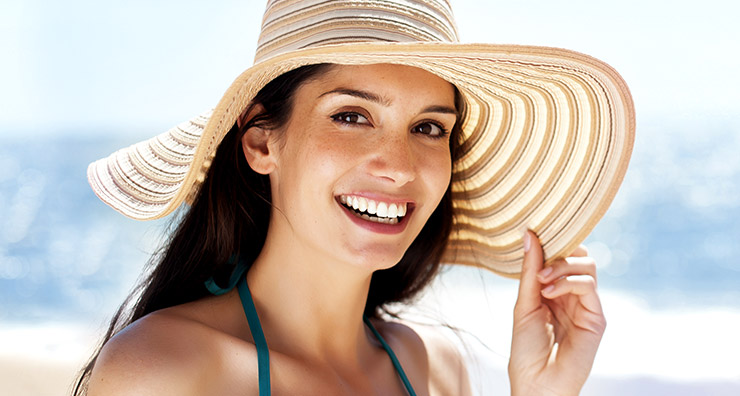 This sale has expired.
You can't bring your whole beauty arsenal with you when you hit the beach. That's why we're highlighting our favorite beach bag essentials to keep your skin, hair and makeup looking gorgeous on the go. Plus, you can save 20 percent on these featured products this week. Fill your tote bag, grab your towel and get ready to relax!
We know you'll be diligent about applying and reapplying sunscreen, but it's good to have LovelySkin Aloe Vera Soothing Skin Relief Gel on hand. This soothing formula calms and heals skin after overexposure to the sun. The aloe vera in this gel effectively calms inflammation while soothing and moisturizing skin.
Achieve a safe, sun-kissed glow before you head to the beach with glo minerals Body Bronzer. Apply this self-tanning lotion to give skin streak-free, natural-looking color. The formula gradually deepens your tan with each application, allowing you to customize your color.
You'll wish you hadn't applied heavy foundation once the temperature heats up. Instead, apply Phytomer CC CRÈME Skin Perfecting Cream for skin care and makeup benefits. This CC cream has a unique formula that melts on contact, instantly brightening, hydrating and improving skin. Complexion-enhancing pigments and soft focus powders also help minimize imperfections for a more radiant look.
Tame pesky flyaways with NUXE Huile Prodigieuse® Multi-Usage Dry Oil - Spray. This dry oil nourishes, repairs and softens strands with six precious plant oils. As an added benefit, this luxurious oil can also hydrate and soften dry skin on the face and body.
Don't let your skin care and beauty essentials sit around in the heat. Keep everything cool in a Cool-it Caddy Contempo. Simply pop the bag into the freezer, fill it with your makeup, sunscreen or cosmetics and zip it up. This fully insulated case is small enough to fit in your purse, backpack or beach tote.
Which beauty products do you bring to the beach? Share with us in the comments.