News and Events
Save 20% on Featured Acne Essentials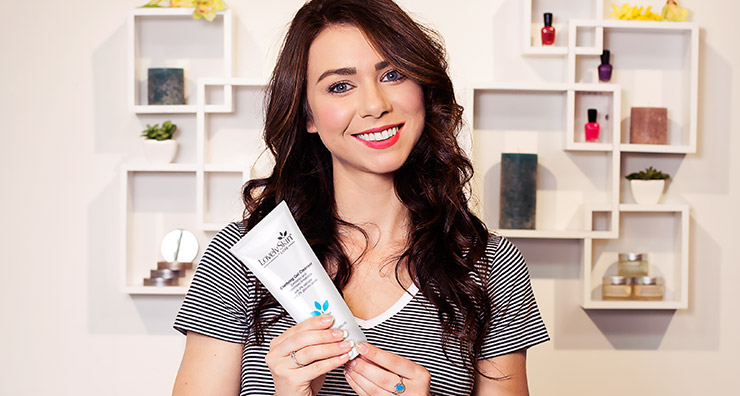 This sale has expired.
Dealing with stubborn blemishes and breakouts can be frustrating. Whether you only spot the occasional pimple or fight acne on a daily basis, it's important to find an acne skin care regimen that works. This week, we're giving you a chance to save 20% on featured acne products. These formulas help minimize, reduce and eliminate blemishes for a clear, radiant complexion.
La Roche-Posay Effaclar Duo visibly reduces all types of blemishes. This 5.5% benzoyl peroxide treatment sinks deep into pores to clear stubborn blackheads and whiteheads. Micro-exfoliating LHA removes dulling debris and excess oil that lead to clogged pores. With regular use, this dual-action spot treatment fights acne in as little as three days.
Obagi CLENZIDERM MD System treats acne at the source. Powered by clinically proven ingredients like benzoyl peroxide and salicylic acid, this system contains three full-size products to help you banish blemishes for good. These formulas also eliminate excess oil and refine the appearance of large pores, leaving your skin feeling refreshed.
LovelySkin LUXE Clarifying Gel Cleanser exfoliates skin, treats breakouts and minimizes the appearance of large pores. This gel cleanser contains 2% salicylic acid to fight acne and 2% glycolic acid to exfoliate skin. Its gentle formula also reduces irritation and inflammation without over-drying the skin.
Baby Quasar Clear Rayz Anti-Acne is an at-home skin care device that helps treat inflammatory acne. This handheld tool uses red and blue light therapy to heal and prevent breakouts for a clear complexion. The blue LED light eliminates acne-causing bacteria while the red LED light encourages healthy blood flow to oxygenate skin, heal blemishes and minimize inflammation.
Oxygenetix Acne Control Foundation has a powerful formula that treats acne while concealing blemishes and other imperfections. This breathable foundation is powered by CeraVitae, a super-charged oxygen complex that promotes collagen production and speeds up the skin's healing process. Acne-fighting salicylic acid clears breakouts while vitamin E and aloe vera help soothe, cool and heal skin. Plus, this foundation is gel-based, which means it's less likely to attract bacteria to the skin and it will not clog pores.
Browse all of our featured acne essentials now. To take advantage of these savings, simply enter "ACNE15" at checkout.
How do you keep blemishes and breakouts at bay? Share with us in the comments.
Connect with Us!