News and Events
Thanksgiveaway: Youngblood Mineral Primer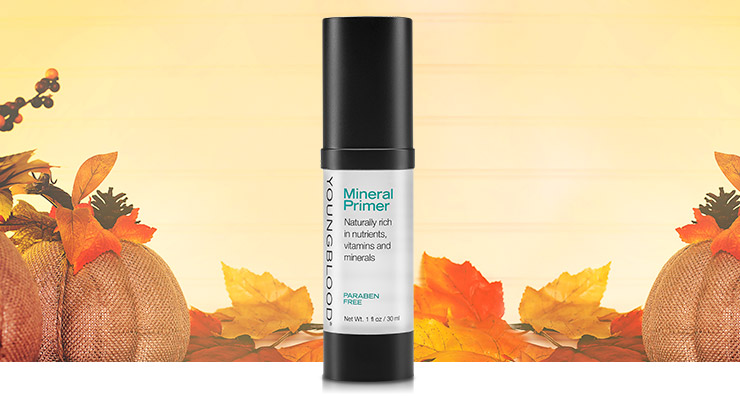 The winners of yesterday's NIA24 Neck Sculpting Complex are Megan Z. from Wellsboro, PA, A. S. from Coral Gables, FL, Cesile J. from Elkhorn, NE, Ivette C. from Hackenback, NJ, Marlene M. from Raven, VA, Melissa C. from Novato, CA, Tammy A. from Scottsdale, AZ, Scott M. from Chicago, IL, Shiela B. from Williamston, SC, and Darci E. from Eaton, CO.
Today's prize
Today's Thanksgiveaway product is Youngblood Mineral Primer. This makeup primer creates a silky smooth texture by smoothing large pores and fine lines. The mineral and vitamin-enriched formula protects against free radicals and helps your makeup stay put all day long.
For best results, apply one pump of Youngblood Mineral Primer to skin before makeup application. Allow the product to sit on the skin for a few minutes before applying your foundation and concealer.
The Youngblood makeup line contains mineral formulas that are gentler on skin than drugstore makeup products. The products protect and nourish skin with essential minerals and vitamins so these cosmetics are safe for those with rosacea, acne, eczema or damaged skin.
For today only, we're also offering a special 20% off the Youngblood brand! Stop by www.LovelySkin.com/Youngblood to shop now. To take advantage of this special discount, simply enter "TGYB" at checkout.
To enter to win Youngblood Mineral Primer, visit the Thanksgiveaway page. After you have registered, share the giveaway with your friends and family to earn additional entries into the giveaway! Good Luck!
Tomorrow's prize
HINT: This MD-made lotion that is based on science helps shield skin from sun rays with daily reliance.
Don't forget to visit the Thanksgiveaway page every day to find out the winners of the previous day's prize and register for the next day's prize! You will need to register daily for each prize. Remember, every time you enter for a daily prize counts as an entry for the grand prize. The more daily prizes you enter, the better chance you have to win the grand prize.
Shop This Blog
Highlights
Rich in vitamins and nutrients
Minimizes the appearance of enlarged pores
Creates long-lasting makeup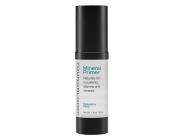 Quick Shop +
Connect with Us!