Hot Products
What's Inside Your Mother's Day Mega Gift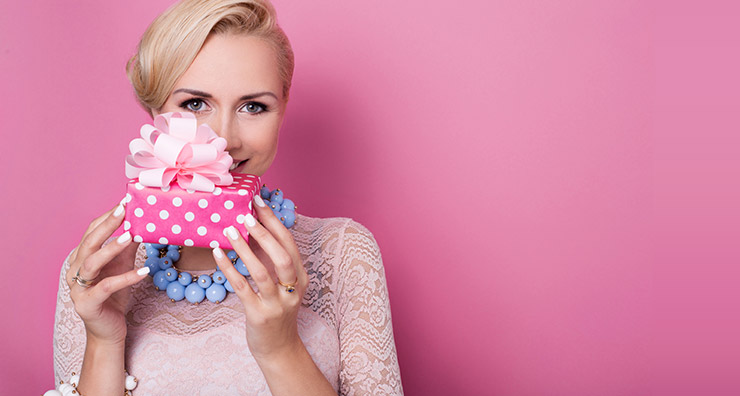 Take a closer look at what's inside your Mother's Day Mega Gift! Perfect to keep or share, you'll find your new favorite skin care and beauty products with this one-of-a-kind gift!
Dermalogica Travel-Size Overnight Repair Serum
This nighttime serum helps minimize fine lines and increase luminosity. Peptides stimulate collagen production while argan and rose oils revitalize lackluster skin. You can smooth it into your skin or blend it with your regular night cream for even more anti-aging benefits.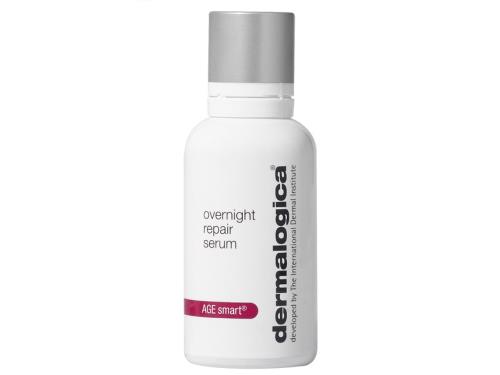 Shop the full size now: Dermalogica Overnight Repair Serum
Erno Laszlo Travel-Size Transphuse Day Serum
Minimize wrinkles and plump skin with this state-of-the-art serum. Its innovative formula pairs marine filling spheres with gatuline, a plant extract that helps relax facial muscles. The result is a smoother, more youthful appearance. Best of all, this serum includes optical diffusers to give skin a radiant glow.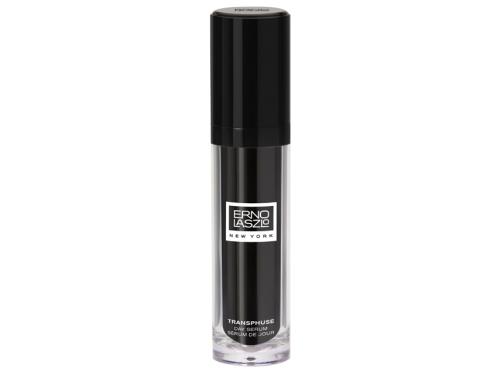 Shop the full size now: Erno Laszlo Transphuse Day Serum
Glytone Travel-Size Step-Up Cleanse Mild Wash
Available in a cream or gel formula, this glycolic acid cleanser exfoliates skin, removing makeup, excess oil and other impurities. Its gentle, fragrance-free formula won't leave the complexion feeling dry, tight or uncomfortable. Skin is visibly softer, smoother and more youthful with regular use.
Shop the full size now: Glytone Step-Up Cleanse Mild Wash
Eminence Wild Plum Eye Cream Deluxe Sample
Iron-rich wild plum in this eye cream reduces the appearance of dark circles, brightening and re-energizing the eye area. This organic eye cream also contains a blend of antioxidants, vitamins and alpha lipoic acid that helps smooth fine lines and wrinkles for a more youthful eye area.
Shop the full size now: Eminence Wild Plum Eye Cream
Jurlique Travel-Size Rosewater Balancing Mist
Perfect for normal to combination skin, this rose-scented hydrating mist soothes and balances the complexion. Use it as part of your morning routine or throughout the day when your skin needs a pick-me-up. Simply shake the bottle, close your eyes and mist away!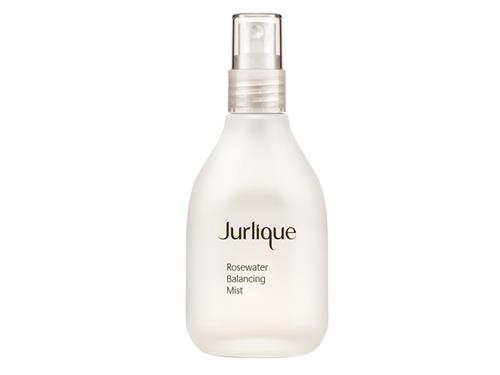 Shop the full size now: Jurlique Rosewater Balancing Mist
Replenix Travel-Size Neckletage
Designed specifically for the neck and décolletage, this peptide treatment improves the appearance of sagging skin. This neck cream includes peptides to firm and tighten, niacinamide to support collagen production and antioxidants to protect skin from free radical damage.
Shop the full size now: Replenix Neckletage
SkinCeuticals Triple Lipid Restore 2:4:2 Deluxe Sample
Restore facial fullness, resurface texture and improve overall radiance with this corrective moisturizer. It contains a blend of 2% pure ceramides, 4% natural cholesterol and 2% fatty acids to restore the skin's moisture barrier and support natural repair processes.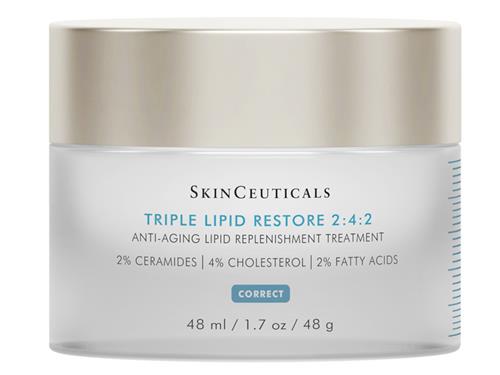 Shop the full size now: SkinCeuticals Triple Lipid Restore 2:4:2
NuGene Deluxe Sample Duo
Improve wrinkles, dark spots and rough skin with this growth factor duo. The Universal Serum improves signs of aging with growth factor and stem cell technology. Then, the Eye Serum uses the same unique technology to create a more youthful eye area.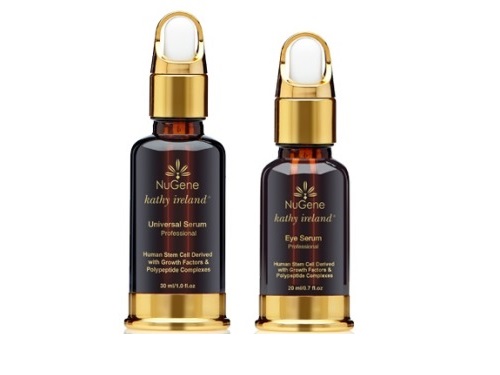 Shop the full sizes now: NuGene NuCell Universal Serum and NuGene NuEye Eye Serum
Revision Skincare Intellishade Travel Duo
Available in Original or Matte, this tinted sunscreen moisturizer hydrates, corrects, treats and protects skin. Thanks to its multitasking formula, this product is a LovelySkin staff and customer favorite. Wear it alone or apply it as a primer to create a smooth canvas for makeup.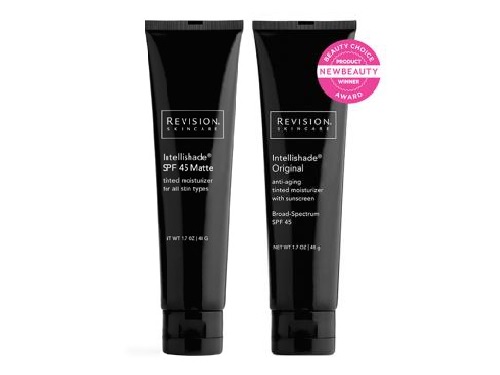 Shop the full sizes now: Revision Skincare Intellishade Tinted Moisturizer SPF 45 and Revision Skincare Intellishade SPF 45 Matte
. . . all in a beautiful Obagi bag!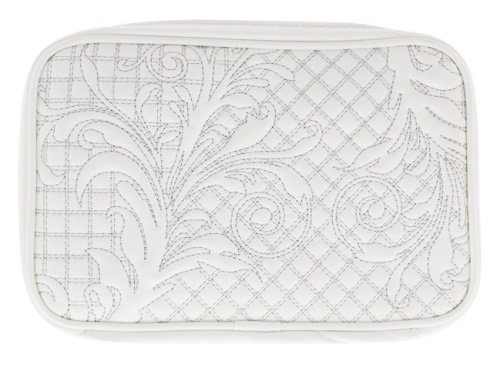 This stylish bag features a Velcro pouch and a clear zippered pocket to keep your products organized.
What Makes These Products Special?
This Mother's Day, we wanted to show our appreciation for the women who inspire us every day. That's why we put together a mega gift with products from some of our favorite brands!
"Every mother deserves to be pampered, which is why we went the direction of a mega-gift," says Carolyn, LovelySkin's E-Commerce Marketing Manager. "This diverse set of products allows busy mothers to try out different products they wouldn't have otherwise."
These trial-size samples are perfect to keep or share. "We tried to choose products for all skin concerns, skin types and age ranges," says Pam, LovelySkin's Business Development Manager. "We have a couple new products this spring and a new line, Jurlique. Some of these are some of my favorite items!"
Which samples from your mega gift are your favorite? Share with us on Facebook, Twitter and Instagram using #LovelySkin.
This promotion has ended.
Shop This Blog
Highlights
Nourishes skin
Enhances cell renewal and recovery
Minimizes fine lines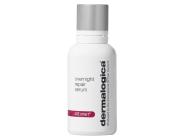 Quick Shop +
Highlights
Transform your skin with our quick fix dermal filler. Transphuse Day Serum dramatically improves the...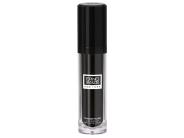 Quick Shop +
Highlights
Exfoliates with glycolic acid
Minimizes the signs of aging
Best suited for dry or mature skin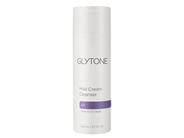 Quick Shop +
Highlights
Best suited for oily skin types
Oil-free and fragrance-free
Contains glycolic acid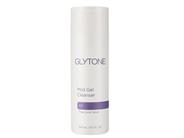 Quick Shop +
Highlights
Heals skin
Softens fine lines
Lightens dark circles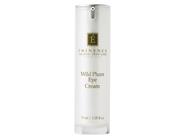 Quick Shop +
Highlights
Jurlique Rosewater Balancing Mist is a daily hydrating mist for normal to combination skin with the ...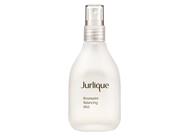 Quick Shop +
Highlights
Provides 24 hour hydration
Replenishes nourishing lipids
Smooths the appearance of fine lines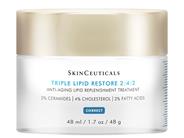 Quick Shop +
Highlights
Minimizes signs of aging
Boosts collagen and elastin production
Reduces fine lines and wrinkles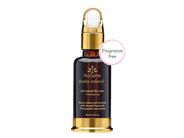 Quick Shop +
Highlights
Fades dark circles under eyes
Diminishes under-eye puffiness
Minimizes fine lines and crow's feet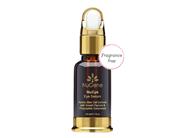 Quick Shop +
Highlights
Minimizes signs of aging
Provides broad spectrum UVA/UVB protection
Camouflages imperfections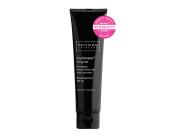 Quick Shop +
Highlights
Hydrates the complexion
Minimizes signs of aging
Camouflages imperfections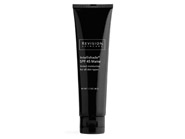 Quick Shop +