About SkinMedica
Over 20 years of research and clinical trials have gone into the development of SkinMedica's scientifically proven anti-aging products. Founded on the skin's own capacity for healing itself, the formulas in this rejuvenating line work to address multiple signs of aging and encourage an overall more youthful appearance.
As we age, collagen and elastin production diminish, skin grows drier and fine lines and wrinkles become more visible. SkinMedica's proven recovery compounds include patented blends of the best anti-aging ingredients available, ranging from vitamins C and E to retinoids, soluble collagen and growth factors. The brand's proprietary ingredient, TNS, is a stabilized human growth factor that helps to improve the appearance of fine lines, wrinkles, skin tone and texture.
It's easy to customize a SkinMedica routine for your unique needs and skin type. The company's goal is to help each patient achieve optimal results, and they have established the GRASS Regimen as a guideline. The Grass Regimen is a philosophy built on the five essential components skin needs to stay healthy: Growth Factors for rejuvenation, Retinols for renewal, Antioxidants for free radical defense, a Specialty product to treat specific issues, like redness, and Sun Protection for UV Defense. By following the Grass Regimen, you can achieve noticeable results in as little as four weeks.
About Jane Iredale
Founded in 1994 by Jane Iredale, Iredale Mineral Cosmetics was the first makeup brand to offer skin care benefits in all of their formulas. Jane used her experience in the entertainment industry where she saw women struggling to deal with the negative side effects of the makeup they were wearing. She dedicated herself to creating a line of cosmetics that look and feel good while being good for the skin.
jane iredale cosmetics use pure mineral pigment without any fillers such as talc so they provide exceptional coverage. The formulas are all non-comedogenic which allows the skin to breathe and function normally while you wear them. This makes these formulas ideal for any one with acne, rosacea, eczema or sensitive skin.
The brand adheres to the strictest testing to ensure that the formulas are safe and effective. Several of their sunscreen products have earned the Skin Cancer Foundation Seal of Recommendation which ensures that the products safely aid in the prevention of sun damage. Every product has been clinically tested, dermatologist tested, allergy tested and safety tested.
jane iredale cosmetics is certified cruelty-free by the Coalition for Consumer Information on Cosmetics Leaping Bunny Program. They are dedicated to preserving the environment by supporting groups such as Greenpeace, Wildlife Conservation Society and The Nature Conservancy.
About Klorane
KLORANE combines the "power of plants" with the best of science to develop a broad collection of effective and proven hair and eye care products for the entire family. Dedicated to authenticity, simplicity and safety, KLORANE responsibly develops innovative plant active ingredients to take care of people. The brand is committed to protecting the environment by exploring plants in a way that is safe, non-intrusive and sustainable. By combining the expertise of botanists, growers, biologists and pharmacists, KLORANE has created unique, plant-based formulas that safely and effectively treat specific hair and skin concerns.
KLORANE has been a hair care leader since its founding in 1965. The brand created the first dry shampoo in 1972 and has continued to provide high quality products inspired by nature. KLORANE treats multiple hair conditions and concerns such as fine and thinning hair, irritated scalp and hair of all types and colors. Its specially formulated products will help you achieve gorgeous, healthy hair that is nourished by KLORANE's natural botanicals. KLORANE has also developed a line of makeup removing products that harness the power of cornflower. This anti-inflammatory ingredient gently nourishes, soothes and softens while removing makeup to leave your skin looking and feeling refreshed.
About LovelySkin
Developed by LovelySkin.com founder and CEO, Dr. Joel Schlessinger, the LovelySkin line offers high-quality, professional skin care products to meet all your needs. As a board-certified dermatologist and cosmetic surgeon, Dr. Schlessinger helps his patients achieve healthy, beautiful skin on a daily basis. LovelySkin products are here to help you maintain your best skin between office visits. This line of products is enriched with amino fruit acids, or AFAs, to gently yet effectively treat concerns like acne, dark spots, rosacea, wrinkles and more.
Here at LovelySkin, we're always looking for ways to make our favorite products even better. That is why Dr. Schlessinger recently developed LovelySkin LUXE, a signature skin care line designed with the highest quality anti-aging ingredients. This line of products contains top anti-aging, antioxidant and active ingredients to keep skin looking youthful and radiant. From the antioxidant-rich resveratrol in Mattifying Antioxidant Moisturizer to the collagen-building peptides in Cellular Anti-Aging Peptide Serum, these products ensure your skin is always receiving the best care. As an added benefit, the entire LovelySkin LUXE line is gluten-free, paraben-free, sodium lauryl sulfate-free and cruelty-free. Give your skin the pampering it deserves with LovelySkin LUXE.
About Obagi
Since 1988, Obagi skin care has offered condition-specific treatments to gently yet effectively target your biggest skin concerns. Using high quality, clinically proven ingredients and technologies that are backed by science, this line of products works to help you achieve the results you want. Obagi products are designed to help minimize the appearance of premature aging, hyperpigmentation, wrinkles, acne, sun damage and more. The line also includes prescription-strength formulas that are only available through physicians, skin care professionals and LovelySkin.com.
Obagi's skin care systems are some of the most effective hyperpigmentation, anti-wrinkle and anti-aging treatments on the market. Additionally, this world-renowned brand has one of the highest rates of efficacy, so you know the treatments you choose are going to work. Dermatologists around the world, including LovelySkin CEO and founder, Dr. Joel Schlessinger, recommend Obagi products to their patients to treat a variety of skin concerns.
When it comes to your appearance, we know you only want the best. At LovelySkin, we only sell products that are 100% authorized and certified by the brands we carry, including Obagi skin care. For more information about these and other Obagi products, please contact our customer care department or call 877-754-6222.
About Glo Minerals
glo minerals was founded on the idea of creating a cosmetics brand that was uniquely designed for skin care professionals. The line utilizes the benefits of mineral pigments which offer not only exceptional coverage, but also benefits for the health of skin. Each product is formulated with high quality natural minerals that create flawless color and coverage.
All of the glo minerals formulas are non-comedogenic and talc-free which means they are safe for even the most sensitive skin types. Anyone with rosacea, acne, eczema or other skin concerns can safely use these mineral formulas. The minerals offer UV protection that defends the complexion against UVA and UVB rays which can cause skin cancer and signs of aging. Using minerals that are triple milled allows these products to apply seamlessly for natural yet complete coverage. The entire line is cruelty-free and they strive to ensure that no raw ingredients are tested on animals.
glo minerals products are so gentle that they are even recommended for use after cosmetic procedures including facials, peels and laser treatments. Unlike many traditional makeup products, glo minerals formulas are non-occlusive on the skin. This means that skin is able to breathe while you are wearing the products. The formulas contain vitamins A, C and E plus green tea extract which provide antioxidant protection.
Shop glo minerals products for makeup with flawless finishes and exceptional performance.
About La Roche-Posay
The key to La Roche-Posay products is a natural stream flowing through France. The water from this spring has been used in Europe for decades to treat patients with chronic skin diseases including eczema, psoriasis, atopic dermatitis and burns. This patented Thermal Spring Water is at the heart of La Roche-Posay products and delivers numerous benefits for the skin.
Thermal Spring Water has a unique composition that is high in essential nutrients including selenium, zinc and copper. Researchers in France realized its potential for healing skin and relieving irritation, itching, redness and inflammation associated with chronic skin conditions. The soothing and healing properties of this ingredient make La Roche-Posay products ideal for anyone who suffers from acne, sensitive skin, eczema or psoriasis. Each year, over 8,000 patients are treated at the thermal dermatology institute where the La Roche-Posay products are developed.
La Roche-Posay products are tested according to the highest scientific standards for their tolerance on extremely sensitive skin. All formulas are allergy-tested and non-comedogenic which means they are safe for all skin types. The brand offers products for everyone with lines formulated to target acne, rosacea, signs of aging and hyperpigmentation. The products are the winners of numerous consumer and beauty industry awards making them some of the most widely recommended products available.
Choose La Roche-Posay products infused with Thermal Spring Water to heal and protect your skin.
About SkinCeuticals
SkinCeuticals is dedicated to improving skin health, and as a result, they make one simple promise: to provide advanced skin care that is backed by science. Decades of skin cancer research led to critical breakthroughs in the benefits of antioxidants for addressing sun damage, fine lines and other signs of aging. In fact, the company was instrumental in setting the standard for effective antioxidant formulation for the skin care world at large. SkinCeuticals' potent formulas are highly concentrated with proven actives, and they feature a delivery system that is designed to penetrate deeply into skin.
Made in the USA, the brand's products are favored by skin care professionals the world over, including dermatologists, cosmetic surgeons, plastic surgeons and aestheticians. In addition to its comprehensive line of treatments for every need and skin type, the brand offers a line of professional chemical peels, available at top medi-spas around the country. All formulas and professional treatments perfectly complement cosmetic procedures, correct signs of aging, protect healthy skin and prevent future damage.
With SkinCeuticals, you'll find a wide variety of anti-aging products, including best-sellers like C E Ferulic, Physical UV Eye Defense SPF 50 and Resveratrol B E. Whether you're looking to minimize dark spots, treat adult acne or smooth fine lines, you'll find a rejuvenating treatment that's ideal for your needs.
About Revision
For over 25 years, Revision Skincare has provided patients with clinically backed, highly effective products that produce results you can see and feel. Available exclusively through physicians, the brand uses only the purest proven ingredients to develop targeted treatments that rejuvenate skin and address a wide range of concerns.
Revision Skincare scientists invest their expertise in innovative processes that help ingredients retain their purity and strength and remain stable throughout their use. The brand has refined a proprietary delivery system that ensures maximum stability and absorption so that you can always count on achieving your best results. The products themselves represent the highest advancements in professional skin care, with extensive clinical trials and impeccable ethical standards. The brand is cruelty-free and inspired by the cumulative positive effects its products have on patient's daily lives.
Standout formulas include Intellishade Broad-Spectrum SPF 45, Nectifirm, Vitamin C Lotion 15% and DEJ Eye Cream. Together, these products help to firm, smooth, brighten and strengthen aging skin. Revision Skincare products are only available through physician's offices and physician-operated websites. To place your order, please contact our Customer Care Team, call 1-877-754-6222 or click the chat icon at the bottom right of our site.
About DermaBlend
Founded by an American dermatologist in 1981, Dermablend has been a leader in corrective makeup in the United States since its founding. Dermablend is dedicated to empowering men and women with high coverage so they can "blend in to stand out." This line of cosmetics goes beyond coverage, offering products that camouflage pigmentation concerns, scars, tattoos and more. Committed to formulating cosmetics that provide exceptional performance and wearability, Dermablend has received recognition from the medical community as well as professional makeup artists.
Dermablend is a leader in corrective makeup. Using a uniquely high level of pigments, these ultra-blendable formulas provide full, natural-looking coverage for the face and body. Dermablend cosmetics resist water and smudging to give complete coverage all day. Each powerful product in the Dermablend line is dermatologist-tested, allergy-tested, non-acenegic and fragrance-free, making them safe for use on all skin types including sensitive. Dermablend products offer coverage for vitiligo, varicose veins, hyperpigmentation, rosacea and leukoderma. Dermablend products also cover acne, scarring, under-eye circles and tattoos. With Dermablend, you can create an even skin tone in minutes, allowing your natural beauty to take center stage.
About Mirabella
Mirabella is makeup for the modern woman that is designed to meet the changing styles and needs of each individual. Founded in 2002, the company was created to provide a luxury brand that gives users the salon experience at home. The brand is dedicated to creating clean products without compromising on color.
Mirabella bases, foundations and other products are made with clean mineral ingredients and lightweight finishes which allow the natural beauty of skin to shine through the products. All of the formulas are paraben-free and many are gluten-free so they work with a wide range of skin types. Mirabella makeup is also free of fillers such as talc so you experience the full pigment of the mineral ingredients. Antioxidants, vitamins and minerals in the formulas help protect skin from free radical damage and keep it looking healthy and youthful.
Mirabella foundations are based on the Fitzpatrick Skin System which is a scientific scale that helps people find the ideal foundation shade for their complexion. Each formulation of foundation comes in a wide range of shades with cool, warm and neutral undertones to ensure that nearly everyone can find their perfect match.
Find the perfect shade of Mirabella makeup to match your style.
About Replenix
The medicinal powers of green tea have been documented for thousands of years and continue to be used in modern medicine. The Replenix line is derived from green tea to provide skin with antioxidant benefits and protection against the damage of free radicals. The line utilizes the whole green tea polyphenol fraction purified to the highest form available to improve the health of all skin types. With a team of onsite chemists, microbiologists and manufacturing experts, Replenix is dedicated to ongoing research and development. Using the highest quality of ingredients, Replenix continues to produce effective formulations with proven results.
By producing innovative, safe and effective solutions, Replenix is committed to helping you achieve younger-looking skin. Replenix combines green tea polyphenols with other active ingredients, such as caffeine and retinol, to create powerful anti-aging formulas that protect skin from further damage. The brand offers solutions to reduce breakouts, smooth fine lines, minimize dark spots, soothe irritation and calm redness while preventing new signs of aging from forming. These formulas are powerful yet gentle, making them ideal for treating all skin types including sensitive. This easy-to-use system nourishes your complexion to leave you with healthier, more beautiful skin.
About Neocutis
Neocutis was founded after years of wound healing research conducted in Lausanne, Switzerland. The original formula was used to repair burned skin when researchers discovered the skin around the burn also appeared healthier and more youthful. Dedicated to being the most admired, trusted and innovative physician-dispensed skin care brand, Neocutis introduced patented processed skin proteins to provide a solution for anti-aging and post-procedure skin care. By incorporating innovative technologies into luxurious formulas, Neocutis delivers advanced skin care solutions.
Neocutis developed exclusive technology platforms based on cutting-edge scientific research to create an array of products that treat key skin concerns. After studying the root cause of skin pigmentation, the brand formulated MELAPLEX, a hydroquinone-free skin brightener that improves the appearance of discoloration. Neocutis' VITAPLEX C delivers antioxidant defense against environmental stress to protect skin from aging free radicals. Continuing its tradition of advanced research, Neocutis achieved a more thorough understanding of the role of the extracellular matrix in skin aging. As a result, Neocutis developed Micro Protein Complex to address aging. These innovative technologies make Neocutis products effective solutions for treating signs of aging, discoloration, redness, dryness and other skin care concerns.
What Satisfied Customers are saying about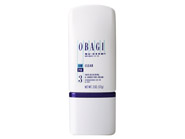 Obagi Nu-Derm Clear #3
I love Obagi Nu-Derm Clear #3 My skin is look good. I will order again.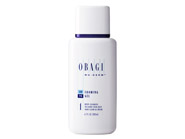 Obagi Nu-Derm Foaming Gel #1
Obagi Foaming gel
My face feels very clean after using this product. It doesnt dry out my skin. Just a dab goes a long way so it lasts a long time.