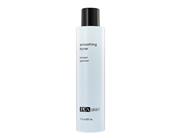 Write a Review - Receive 50 Rewards Points!
Tell us your thoughts about PCA SKIN Smoothing Toner so we can help you find the right products. With your review, you'll also receive 50 Rewards Points. Please note that it may take up to 72 hours for a review to appear on site. All reviews are subject to moderator approval.
Write a Review
25 Results
Makes skin very smooth...
I have used this toner for a little over a month and still have a little left and this does a great job at smoothing your skin and refreshing. But for me is a bit drying not out of the world that can't be handled but a little drying. Overall this toner is very good. Stings a little maybe is just me but I liked how it picked up every trace of left over from cleansing. I am just looking for something to help clear blemishes from acne marks so I may need something else to address that. I would repurchase this again.
Really good toner
I really like this toner it doesn't sting and won't dry out your skin. I have very mature skin, where some toners will dry out my skin this one doesn't.
Great for Acne Prone Skin
I have had skin that breaks out for 30 years with no luck using any products....Until, I found PCA SKIN. This toner is very effective but gentle on sensitive skin. Since using this toner, my breakouts are practically nonexistent.
Love it
I was nervous trying this, but so far so good. I have oily skin, but also dehydrated (yes its possible). This has helped tremendously. Doesnt cause dryness or flakiness, nor does it break me out.
This toner helped my acne a lot
I hadnt used toners in ages and started using them recently to combat my adult acne. This one helps keep my oiliness down all day, pulls blackheads out of my skin without a huge, traumatic purge, and is smoothing down scars, dermatosis papulosa nigra, and milia a little bit. The high acid doesnt really sting, which is kind of surprising. Not sure why, but I dont care! It does take off my nail polish, and I think it weakens my nails a little bit. Ive been working on keeping them protected at all times.
Great product
Another great product from PCA. Gives a slight tingly sensation, so not sure how it would affect people with very sensitive skin. But I personally love it, and do have moderately sensitive skin.
glad i tried this!
this is amazing...i saw a difference in my pigmentation after using this twice a day for a couple of weeks. now i usually just use it in the morning, since it also feels like a treatment. a little tingly, but cutting back to once a day seemed to alleviate that. this is the first toner ive used that really feels like its doing something extra for my skin! i will continue to purchase this.
Great Toner
As another reviewer mentioned, this toner contains lactic acid, which is a favorite ingredient of many skin experts, including Sunday Riley. Riley writes "it exfoliates and plumps up fine lines naturally. People should use it every night, before they put on anything else. It will help drive that cream or serum deeper into the skin."
Excellent for even sensitive skin
This toner has lactic acid, which is a wonderful, gentle exfoliant. It is recommended for people who cannot tolerate alpha hydroxy acids. This is just as effective and contains skin soothing ingredients. I've used this for years.
Clean
I have been using this product for over 15 years. My face has never looked better and I used to have terrible acne. It tingles but does not burn and afterwards my face feels fresh and clean.
No more tight plastic face from toner
I have found my ultimate favorite toner! My skin is very oily & I love how It doesn't leave me looking shiny or like I have on a plastic mask. It does sting just a bit at first, but my skin seems to drink it right up & I look soft, smooth & hydrated .
Good product
I like this product a lot I use it before I do an at home peel and it works really great, I also use it as a toner on my back if i see a pimple starting to form and it works very well for me. I would recomend this product.
Very smooth!
A perfect toner for me that leaves my skin soft, I have used It for several years and it has helped me diminish my pores and my blackspots, i also use it where i have hyperpigmentation and the product fades them, I am very happy for this product.
PCA Toner
Have not been on the PCA program long. However, results are very nice.
Amazing!
i use after cleansing with pca facial wash am/pm. been on pca line over a year and NOTHING has made my skin more clear, radiant or beautiful. not only do others compliment my skin, i do too.
Recommended
Been using this product after pHaze 1 Facial Wash for Oily/Problem Skin. Myt skin feels much more fresh and my pores are much smaler!
Very smooth
Not harsh at all like other toners i had tried before. I am sticking to this one.
Great clean feel with out stripping
This give me a tingle of cleanliness but never drying. It does seem to nourish my skin.
Nice!!
Been using for approximately eight years. The only toner I use. I use it once a day, at night. Stings a little when you first start using. I don't have sensitive skin, so it may sting more for those who have sensitive skin.
Great toner!
I have been using this toner for about 3 weeks now and really like it. Would definitely recommend.
Great toner
This is your standard smooth toner, that doesn't feel too strong or tingly. Works well with PCA cleansers, before the serums and acne gel... I love it!
Super Oily Skin 2
I have had oily skin for over 25 years and have black spots all over my face. I use the Phaze 1 wash and follow with the Phaze 2 smoothing toner. I have been using it almost a month. I will need to use this a long time before I see real results. The enlarged pores on my face does not allow for a real even tone. The areas on my face that are not blemished are very small. I am following this with the phaze 13 lightening gel.
Awesome
This toner works great and does not dry my skin.
Excellent
This product help a lot preventing my acne problem.