Hot Products
14 New Beauty Products for 2014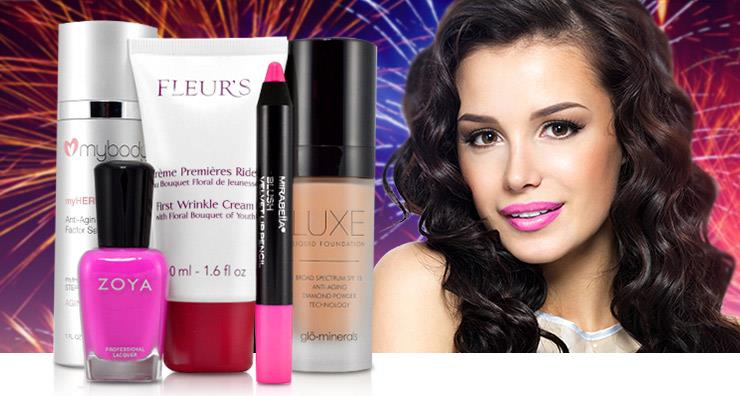 Revamp your routine with this fresh crop of new beauty products. Whether you're looking to test the latest makeup trends or try out some state-of-the-art skin care technology, there are plenty of options to give you a fresh face and younger looking skin.
1.) Juverest, "The Sleep Wrinkle Pillow"
It may look like a Lego, but this strangely-shaped pillow brings a whole new meaning to the term 'beauty sleep.' Designed by a board-certified plastic surgeon, this pillow helps inhibit the formation of wrinkles caused by facial compression during sleep. If you're a side or stomach sleeper, trust us – it's something to look into.
2.) LovelySkin ResurFACE Cream
At-home microdermabrasion is going to be huge for 2014. Skip the spa appointment and opt for this resurfacing cream in the comfort of your own cozy house.
3.) glo minerals Luxe Liquid Foundation
While it technically launched last year, we're so obsessed with this liquid foundation that we had to make sure it was on your list. The oil-free, weightless formula uses diamond powder and special moisturizing agents to deliver glowing, younger looking skin.
4.) Zoya Nail Polish in Audrina
By now, you've probably heard that the 2014 Color of the Year is Radiant Orchid. Pick up this nail polish to add a pop of the latest makeup trend to your everyday manicure.
5.) ResolutionMD Cellulite System
Our New Year's resolution is to finally do something about stubborn cellulite. This three-part system offers results in six to eight weeks – long before bikini season.
6.) Phytoceane Invigorating Cleansing Lotion
Multipurpose formulas are going to be must-haves for 2014. This lush cleansing lotion removes makeup, cleanses and tones the skin in just one step. Sign us up!
7.) Nuxe Huile Prodigieuse Multi-Usage Dry Oil – Spray
This unique product combines plant oils with vitamin E for an all-over formula. Use it as a moisturizer, body treatment or shine spray for your hair.
8.) Fleur's First Wrinkle Cream
Do you remember the panic when you spotted your first wrinkle? This anti aging cream is designed to protect against premature aging and preserve younger looking skin.
9.) Dermablend Goodbye UnderEye Quick Fix Kit
Dermablend has long been known for its ability to fully cover everything from tattoos to discoloration, so this concealer and illuminator duo is definitely topping the list of new beauty products to buy in 2014.
10.) myBody myHero Serum
S.O.S. – save our skin! This ground-breaking product is packed with one of the 2014's biggest buzzworthy ingredients – growth factors. This anti aging serum goes above and beyond to firm, tighten and brighten the skin.
11.) Juice Beauty Stem Cellular CC Cream
CC creams aren't going anywhere this year – in fact, they're better than ever! This color-correcting cream evens skin tone, hydrates, offers SPF protection, improves fine lines and wrinkles and much, much more.
12.) Glymed Plus Oxygen Deep Pore Cleanser
This newly-launched oxygenating cleanser will do wonders for troubled skin. If you're bothered by oil, acne, blackheads or large pores, pick up this deep cleanser for a truly terrific skin care treatment.
13.) PMD Personal Microderm Device
For the true beauty techies, this at-home microdermabrasion device goes beyond our own ResurFACE Cream to replicate the in-office procedure without the hassle or cost. The hand-held device uses the same technology as a doctor's office to deliver a weekly peel with little or no down time.
14.) Mirabella La La Lips Pencils
The latest makeup trends suggest that bold, bright lipstick is going to be big in 2014. While we were skeptical of trying it at first, the creamy, highly-pigmented formula of these easy-to-use lip pencils has us convinced.
Which of these 14 new beauty products are catching your eye? Comment below.
Shop This Blog
Highlights
JuveRest® The Sleep Wrinkle Pillow with Cover is a new and effective way to deal with facial wr...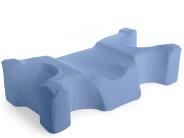 Quick Shop +
Highlights
ResurFACE Crème is an all-natural formula that blends soothing botanical oils and skin-polishing an...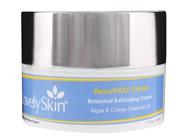 Quick Shop +
Highlights
Provides moisture
A mineral formula
Creates crease-free coverage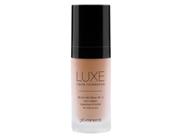 Quick Shop +
8 options
Highlights
Zoya Nail Polish in Audrina can be best described as: A very bright funky mix of medium pink and pu...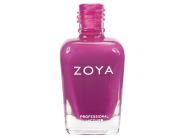 Quick Shop +
Highlights
Diminishes cellulite
Firms and tightens skin
A three-piece set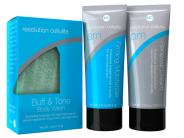 Quick Shop +
Highlights
97.8% of the ingredients in this Dry Oil are of natural origin, it is a unique combination of 30% P...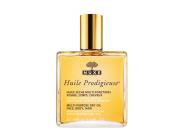 Quick Shop +
Highlights
Improves elasticity
Diminishes the signs of aging
Defends against free radicals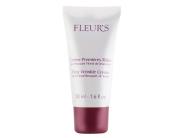 Quick Shop +
Highlights
Minimizes dark circles
Brightens a tired complexion
Creates a long-lasting look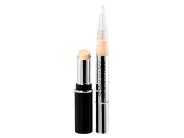 Quick Shop +
3 colors
Highlights
Firms and tightens skin
Minimizes fine lines and wrinkles
Minimizes redness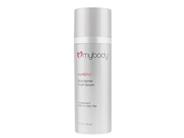 Quick Shop +
Highlights
Increases cellular turnover
Evens skin tone and texture
Firms and tones skin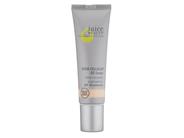 Quick Shop +
5 options
Highlights
GlyMed Plus OXYGEN Deep Pore Cleanser contains an oxygen packed infusion that percolates within the...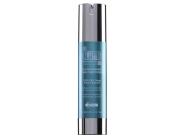 Quick Shop +
Highlights
Exfoliates and polishes skin
Fades signs of aging
Creates a smooth texture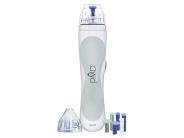 Quick Shop +
4 colors
Highlights
Deliver full coverage with a satin finish
Long-lasting formula
Moisturizes lips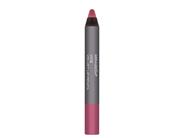 Quick Shop +
8 colors