Ask the Experts
3 Shaving Tips You've Probably Never Heard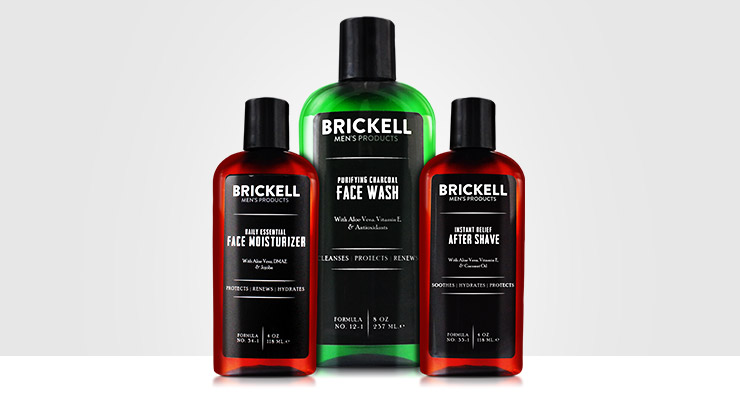 Josh Meyer, the co-founder and CEO of Brickell Men's Products, is here sharing three unconventional tips that will help you achieve the perfect shave.
There are nearly endless resources for men's shaving tips. Do this, don't do that – the list is never ending. Despite all these expert shaving tips, most guys are still getting terrible shaves. Take an unconventional approach. These three shaving tips are not what you'll find everywhere else. A little innovation is just what you need to improve your shave routine once and for all.
1. Shave at night.
Unless you need to be absolutely clean shaven first thing in the morning, shift your shaving routine to the evening. After a long night of sleep, blood and other fluids have accumulated in your head. That makes your facial skin puffy – an example of this is the formation of bags under the eyes. This is nothing more than fluid buildup and blood vessels pushing against your skin.
How does that affect your shave? Puffy skin prevents hair from fully protruding through the skin. When your razor passes by, it is only going to cut the small pieces of hair that are able to stick past your skin. You won't get a close shave and worse, you'll end up with ingrown hairs and razor bumps.
Switch to shaving before bed for an entirely different experience. Your body has had time to allow fluid and buildup to drain back into your body, so your face is less puffy and the hairs can protrude properly. That prevents ingrown hairs and gives you a much smoother, closer shave. If you must shave in the morning, always make sure to use Brickell Instant Relief Aftershave to help prevent oil and bacteria from clogging your pores, causing bumps and redness.
2. Use a men's face scrub post-shave.
Most guys know that using a face scrub pre-shave is a great way to soften whiskers for a smoother shave. What most guys don't know is that using a men's face scrub post-shave will prevent ingrown hairs and razor bumps. After you shave, new hair starts to protrude from the skin. Most of these hairs grow straight up through the skin, but some start to curl back into the skin. (This is especially true for men of color). As hairs grow back into the skin, they become ingrown hairs.
A few days after shaving, rub a gentle application of Brickell Renewing Face Scrub over the shave area. This will help uncurl any hairs growing back into the skin, as well as remove any bacteria that may cause irritation. Do this twice a week until the majority of your hair has grown past the skin or it's time to shave again.
3. Use non-lathering shave cream.
Why do you use men's shaving cream in the first place? You need a thin barrier between your skin and your razor that allows for a smooth cut without harming your skin. Unfortunately the shaving cream you're using probably is not accomplishing this basic task. Foam and lather are comprised of nothing more than microscopic air bubbles. Instead of keeping your razor off your skin, it actually allows for direct contact as it cuts through the microscopic air bubbles.
Brickell Smooth Brushless Shave Cream does not lather or foam. Instead it forms a protective, hydrating layer that protects your skin from a steel blade directly scraping against it. Using a non-lathering shave cream will not only build a better protective barrier but also keep your face hydrated. With each pass of your blade, you're removing moisture from your skin, which can cause dryness and irritation.
Ready to see better results in your shave routine? Instead of trying the same things and getting the same miserable results, take a fresh approach. These three innovative tips will renew your shaving experience and help you look your best.
We're giving you the chance to win this three-step shave regimen! One lucky winner will win Brickell Instant Relief Aftershave, Brickell Renewing Face Scrub and Brickell Smooth Brushless Shave Cream. All you have to do to enter is comment below telling us – what's your number one tip for a smooth shave?
This contest is closed. Congratulations to our winner, Austin J. Thank you to everyone who entered!
Shop This Blog
Highlights
Brickell's Instant Relief Aftershave prevents skin irritation and ingrown hairs post shave. This li...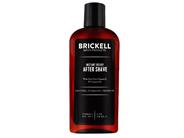 Quick Shop +
Highlights
This premium shave cream softens your whiskers, while gently lifting them up, allowing for your bes...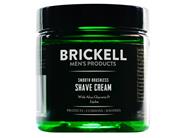 Quick Shop +
Highlights
Contains vitamin E
Improves shaving
Natural and organic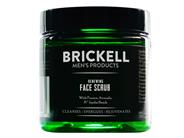 Quick Shop +