Ask the Experts
4 Steps to Get the Best Anti-Aging Results with Brickell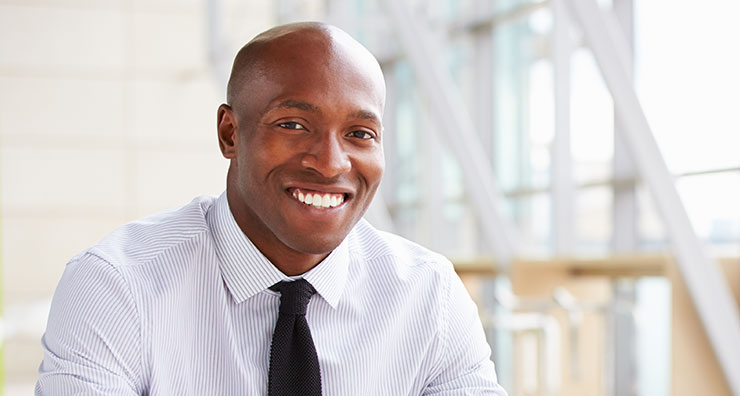 Create an effective anti-aging routine with the help of Josh Meyer, the co-founder and CEO of Brickell Men's Products.
Your skin and your appearance should be important to you. Studies show that men who take care of their appearance earn better salaries and are more likely to land promotions. So there's no doubt that there are both personal and professional benefits to looking your best but the aging process throws a wrench in all that. No matter what you do, you can't stop getting older but that doesn't mean that all is lost. You can fight the aging process — and win. What you need is a good plan. You need the best anti-aging products for men and a skin care routine that gets you the maximum benefit from those products.
The Aging Process and Your Skin
You produce less and less collagen — the substance that gives your skin its elasticity and firmness — as you age. In fact, you produce less starting in your mid-20s. That's why you can begin to see the common signs of aging as early as your late 20s.
Apart from slowed collagen production, sun damage also plays a major role in the aging process. UV radiation dries out the skin and causes cellular damage. That leads to wrinkles and issues with skin pigmentation. This makes an anti-aging routine especially important if you live in a sunny area or if you've spent many years working outdoors without using regular sun protection.
How Anti-Aging Products Slow the Process
A good skin care routine can significantly slow the appearance of the common signs of aging. The best anti-aging products for men stimulate collagen production. They do not just sit on the outer layer of your skin. Instead, they penetrate deep into skin tissue. This is where cellular maturation occurs and it's the best place to fight the aging process.
By stimulating collagen production, these products promote firm, healthy skin. Protein peptides help stimulate collagen production for firmer skin which means less wrinkles and fine lines. It also means you maintain a bright, youthful appearance. Good anti-aging products also provide moisture to keep your skin hydrated. Hydration is essential for reducing the onset of wrinkles. Dry, tired skin ages faster and has a dull look.
To combat this, you need to follow a basic daily skin care routine and from this basic routine, you can add a few simple anti-aging products. That way you won't just stay clean and hydrated — you'll also turn back time.
Morning Anti-Aging Routine
Wash: Use a gentle, natural face wash to remove any grime, excess oil and impurities from your skin. Choose one designed for your skin type for the best results. Brickell Clarifying Gel Face Wash is best for normal, oily, and combination skin. Use Brickell Purifying Charcoal Face Wash if you have dry or sensitive skin.
Nourish: Use Brickell Reviving Day Serum, designed to stimulate collagen at your skin's deepest layer, after washing. This is essential to healing the long-term damage already dealt to your skin.
Rejuvenate: Don't let dull eyes surrounded by puffiness and dark circles ruin your look. Apply Brickell Restoring Eye Balm in the morning. It stimulates circulation to eliminate dark circles. The skin around your eyes is very thin so it needs special attention. This cream contains caffeine and it's especially effective since caffeine helps reduce the inflammation and poor circulation that cause puffiness.
Hydrate: Apply Brickell Daily Essential Face Moisturizer, which will hydrate your skin, protecting it from drying out. This is also important in the evening before bed. Using moisturizer at night will help you wake up looking your best. For even better results, upgrade your routine to Brickell Revitalizing Anti-Aging Cream. This hydrating, nourishing cream supplies your skin with essential nutrients. Unlike your deep penetrating serum, this cream rests on your skin, locking in moisture and preventing dryness.
Evening Anti-Aging Routine
Follow the same anti-aging routine to care for your skin before bed. However, for better results, choose Brickell Repairing Night Serum. It's designed to nourish and protect your skin while you sleep so you will wake up looking your best.
You can look younger and enjoy great skin by applying these simple skin care tips. Craft an anti-aging routine that fights back against the aging process. You'll look and feel your best and everyone will wonder how you've managed to keep looking so great year after year.
Shop This Blog
Highlights
What It Does: This rich, foaming gel face wash for men washes away oil with powerful coconut based...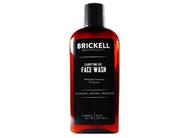 Quick Shop +
Highlights
Brickell's refreshing, men's face wash is loaded with natural extracts and vitamins that moisturize...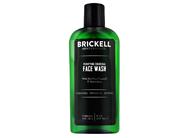 Quick Shop +
2 sizes
Highlights
Significantly boost skin elasticity, restore firmness, and stimulate collagen production with the b...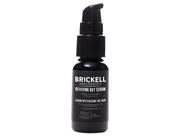 Quick Shop +
Highlights
Brickell's Restoring Eye Balm rejuvenates tired eyes and wrinkled skin around them. Powerful natura...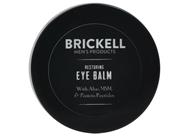 Quick Shop +
Highlights
Offers antioxidant protection
Natural and organic
Firms and smooths skin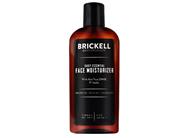 Quick Shop +
Highlights
Brickell's Revitalizing Men's Anti-Aging Cream uses a powerful, exclusive mix of natural ingredient...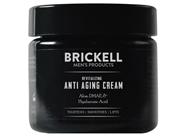 Quick Shop +
Highlights
Significantly diminish wrinkles, signs of aging, and restore skin cells with Brickell Repairing Nig...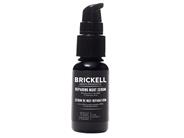 Quick Shop +