Skin Care
AHAs, BHAs and PHAs: A Guide to the Right Acids for Your Skin
by Ashley
|
October 08, 2018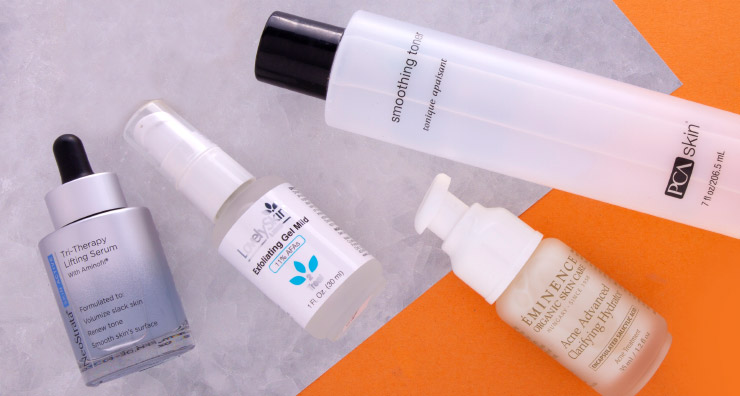 Maintaining your skin's pH balance is an essential component in every skin care regimen. Finding the right combination of ingredients to maintain this balance can be tricky, but knowing the differences between common ingredients will help you find the right product for you! Some acids found in skin care are stronger or more unforgiving, but there's one for every skin type—even sensitive. Read on to find out more about our favorite skin care acids and the products that contain them!
Alpha Hydroxy Acids (AHAs)
Some of the most well-known acids fall under the alpha hydroxy acid umbrella. These water-soluble acids chemically exfoliate skin by dissolving impurities such as dead skin cells, oil and other substances that find themselves on our skin throughout the day. These acids improve collagen production, fade dark spots by inhibiting melanin production and improve the penetration of your other skin care products!
Glycolic Acid
Ideal for: All Skin Types except Sensitive
Glycolic acid is one of the most recognized alpha hydroxy acids. It can be found in a number of foods that we consume regularly, but the glycolic acid found in skin care is typically derived from sugar cane. It has a very small molecular size, which means it is easily penetrated and can work underneath and at the skin's surface to provide superior benefits.
While product formulations and potency of products vary from brand to brand, one rule of thumb with glycolic acid is to watch the percentages. A good way to determine what percentage will work best for you:
5% or more: oily skin
2-5%: normal, mature or dry skin
Product to try: LovelySkin LUXE Clarifying Gel Cleanser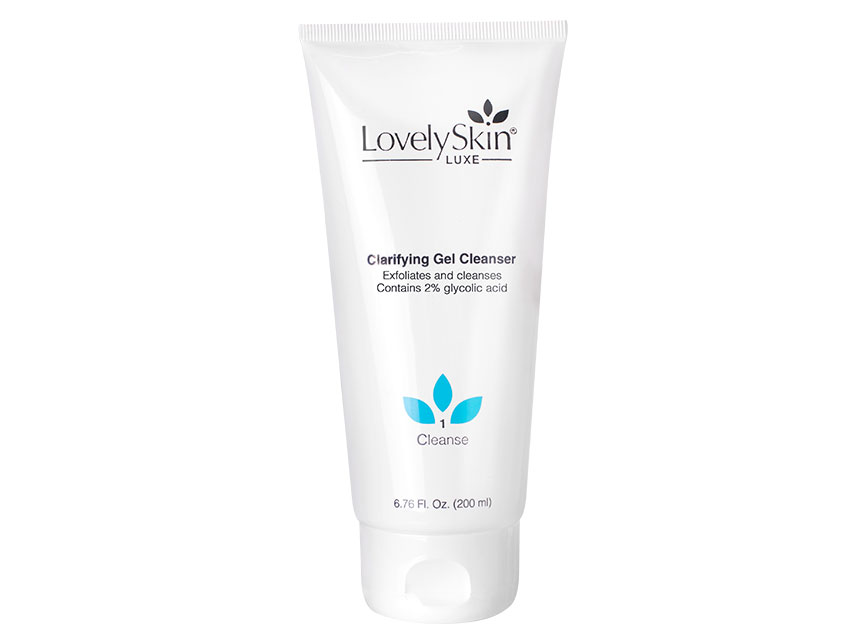 This super effective foaming cleanser gently exfoliates skin to treat breakouts and prevent future blemishes with a powerful, yet gentle combination of 2% glycolic acid and 2% salicylic acid. As an added bonus, it also helps pores appear smaller, all without over-drying the skin! We consulted board-certified dermatologist and CEO of LovelySkin, Dr. Joel Schlessinger, to find out why glycolic acid is a must-have:
"Glycolic acid is a very effective ingredient that can be found in a number of topical products and treatments. It works very well to eliminate acne-causing bacteria, as well as minimizing fine lines, wrinkles and sun damage. I included glycolic and salicylic acids in the Clarifying Gel Cleanser because they exfoliate and resurface oily- and acne-prone skin. Glycolic acid is also the main ingredient in the Glyderm Peel, which is one of my favorite in-office peels."
Amino Fruit Acid
Ideal for: All Skin Types
Amino fruit acids are some of the most effective exfoliators for every skin type and, in particular, are able to be used on a range of skin types and conditions—including rosacea-prone skin—without irritation. Due to their larger molecular size, they work on the surface to improve skin tone and texture while exfoliating and purifying. In addition, AFAs also diminish excess sebum, provide antioxidant properties and offer lightweight hydration.
Product to try: LovelySkin LUXE Exfoliating Gel Mild 11%
Harnessing the power of AFAs, which are from sugar cane buds, you can diminish the appearance of fine lines, large pores, wrinkles and other signs of aging. This radiance-enhancing gel stimulates collagen and elastin production, which leads to an effective, yet gentle exfoliation. In addition, this unique formula also contains vitamin C to provide antioxidant protection.
Citric Acid
Ideal for: All Skin Types
Citric acid is derived from citrus fruits. It works to boost cell turnover, diminish fine lines and promote a more even skin tone and texture. This effective acid also helps unclog pores and brighten skin.
MYTH BUSTER: Did you know that citric acid and ascorbic acid are different? While both ingredients are derived from citrus fruits, the benefits they offer are much different. Citric acid gently exfoliates the skin while vitamin C (or ascorbic acid) brightens and strengthens skin while providing protection from free radicals.
Product to try: PCA SKIN Smoothing Toner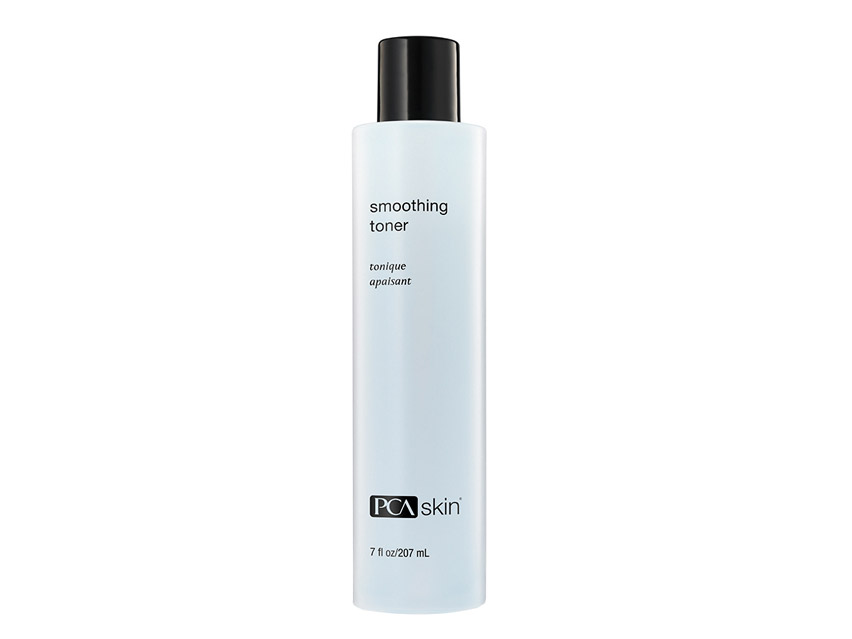 Gently exfoliate skin and remove impurities with this soothing toner from PCA SKIN. The refining formula diminishes impurities left behind after cleansing while reducing the appearance of pores and smoothing skin texture with lactic and citric acids. As an added bonus, botanical extracts diminish excess oil while soothing and calming irritation.
Lactic Acid
Ideal for: All Skin Types
Lactic acid is another highly-recognized alpha hydroxy acid. It comes from the fermentation of carbohydrates such as plants, vegetables, fruit and milk. This acid is a bit gentler than glycolic acid, as its molecular size is larger. It is great for those with more sensitized complexions, because it helps better bind moisture to the skin.
Product to try: EltaMD Clear Broad-Spectrum SPF 46 Sunscreen—Tinted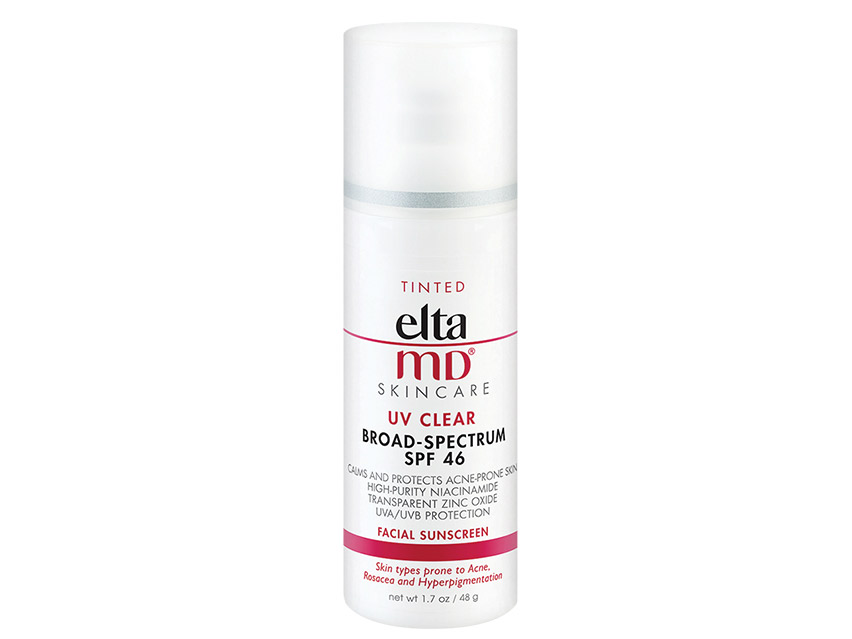 If you're looking for a sunscreen that does it all, the EltaMD Clear is it! This non-comedogenic formula calms blemishes, inflammation and discoloration with 5% high-purity niacinamide while also providing moisture with hyaluronic acid. Lactic acid provides gentle exfoliation to help heal acne while vitamin E provides antioxidant protection. It even doubles as a daily moisturizer!
If you're not a fan of tinted sunscreens, the untinted version will offer the same amazing benefits without the color!
Beta Hydroxy Acids (BHAs)
Ideal for: Oily to Normal Skin
If you've ever used a product containing beta hydroxy acids, it likely featured salicylic acid. This oil-soluble acid is an acne-busting favorite because it works both on the surface of the skin and inside the pore. This is especially beneficial when it comes to oily- and acne-prone skin because it helps heal existing blemishes while preventing new ones from forming!
Pro tip: Since salicylic acid can be drying and does not actually kill acne-causing bacteria, it's most effective when paired with benzoyl peroxide and an oil-free moisturizer. Consider them the BFFs of BHAs. Together, benzoyl peroxide and salicylic acid keep pores clear and free of bacteria while your favorite oil-free hydrator prevents dryness!
Product to try: Eminence Organics Acne Advanced Clarifying Hydrator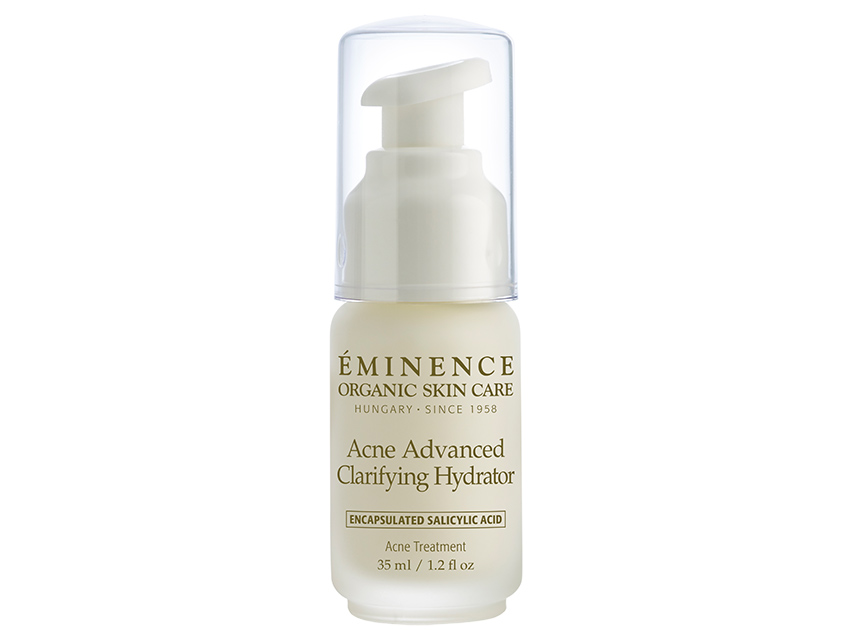 This hydrating treatment is one part of the Eminence Organics Acne Advanced Treatment System, but it's becoming a fast favorite at LovelySkin! The unique formula contains encapsulated salicylic acid that delivers the ingredient slowly to diminish existing acne and other impurities that lurk beneath the skin. When combined with lotus extract and zinc hyaluronate, it gently nourishes skin, relieves inflammation and balances sebum. As an added bonus, it also contains arbutin to reduce the appearance of hyperpigmentation and scarring.
Polyhydroxy Acids (PHAs)
Polyhydroxy acids, while they have been around for many years, are some of the newest acids in skin care. Their powerful formulation works extremely well for skin that is sensitized by eczema, rosacea or atopic dermatitis. They provide many of the same benefits as AHAs, but with less irritation.
Gluconolactone
Ideal for: All Skin Types, especially Sensitive
The molecular structure of gluconolactone is much larger than traditional acids, making it harder to penetrate the skin. Because of this, it works simply on the surface, leading to fewer opportunities for irritation. Derived from corn sugar, this unique acid is also an antioxidant that protects skin's elasticity.
Product to try: NeoStrata Skin Active Tri-Therapy Lifting Serum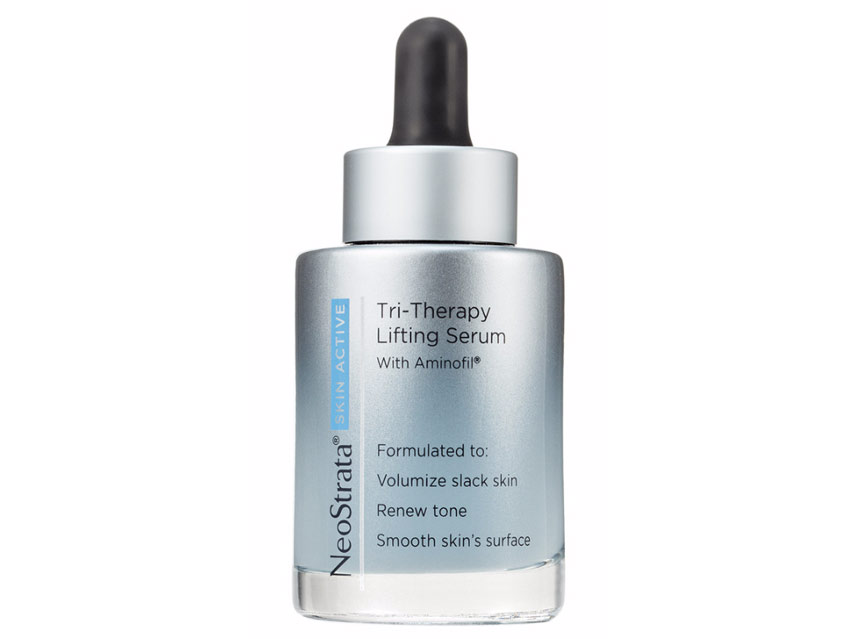 Volumize skin and diminish skin laxity with this powerful and effective serum. Aminofil, NeoStrata's patented amino acid derivative, works with skin's existing hyaluronic acid to plump, firm and lift skin while gluconolactone diminishes damage caused by free radicals while improving skin tone and cell turnover. In addition, it also contains Low Molecular Weight Hyaluronic Acid to smooth and hydrate skin.
Want to learn more about the best acids for skin? Check out our blog on hyaluronic acid!
Shop This Blog
Highlights
Ideal for acne-prone skin
Eliminates blemishes with salicylic acid
Exfoliates with glycolic acid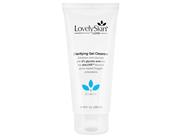 Quick Shop +
Highlights
Supports collagen production
Reduces fine lines, wrinkles and pores
Contains an 11% blend of exfoliating AFAs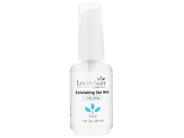 Quick Shop +
Highlights
Removes makeup and debris
Minimizes the appearance of enlarged pores
Removes buildup and refines pores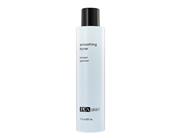 Quick Shop +
Highlights
Gently exfoliates with lactic acid
Reduces the appearance of sun damage
Tinted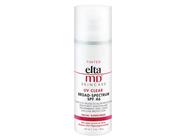 Quick Shop +
Highlights
Calms sensitivity and irritation
Oil-free
Fragrance-free and paraben-free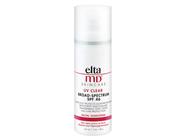 Quick Shop +
Highlights
Clears acne with salicylic acid
Treats blemishes and breakouts
Uses Alpha-Arbutin to lighten discoloration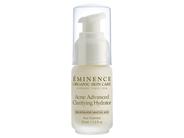 Quick Shop +
Highlights
Reduces breakouts
Best suited for acne prone skin
3 piece set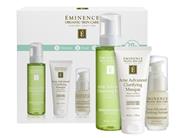 Quick Shop +
Highlights
Creates a smooth skin surface
Plumps and volumizes skin
Encourages a healthier skin tone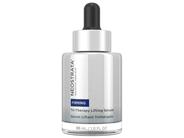 Quick Shop +
Connect with Us!