Skin Care
Are pore strips good for your skin?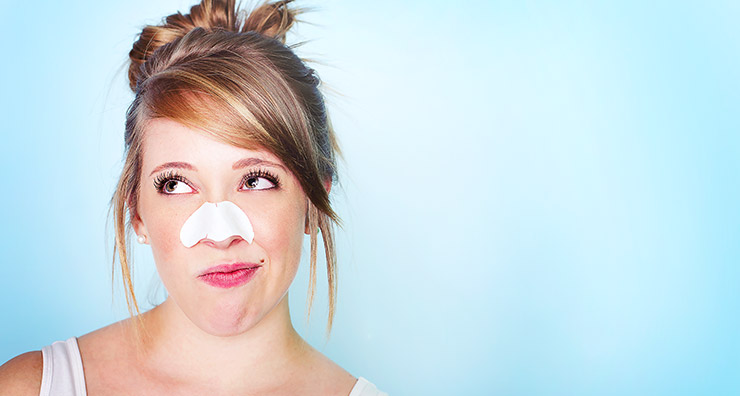 If you deal with blackheads and clogged pores on the nose, chances are you've tried just about every treatment possible to get rid of them. You may have even tried a pore strip to remove the debris in clogged pores and rid you of blackheads for good. These pore strips, while effective for some people, can also cause side effects such as irritation and large pores. Here's what you need to know about these strips.
One side of every pore strip is coated with an adhesive that sticks to your skin and attaches to the debris within pores. You must let the strip sit on your skin for a few minutes to make sure that the debris within pores sticks to it. When you remove the pore strip, it pulls out oil, debris and dirt, leaving you with a clearer complexion.
One major side effect of using pore strips is irritation. Pulling off the adhesive can leave the area flaky, red and irritated. If you do use pore strips, make sure you only use them on the same area once a week at the most otherwise you can cause serious damage to your skin. People with sensitive skin may want to avoid pore strips altogether because they may be too harsh for their skin.
After using a strip, pores will be more open so use a toner that thoroughly cleanses the pores such as La Roche-Posay Effaclar Toner – Astringent Lotion Micro-Exfoliant. Then use a gentle, oil-free moisturizer such as LovelySkin LUXE Mattifying Antioxidant Moisturizer, which will soothe skin but won't clog pores.
Pore strips are a treatment, not a preventative measure so you have to take care of the skin afterward to ensure that blackheads don't return. Once the debris has been removed from pores, they are more likely to collect oil, dirt and bacteria because they are open and clear. Cleansing with LovelySkin LUXE Clarifying Gel Cleanser and then using a treatment product such as LovelySkin Exfoliating Gel Mild 11% will exfoliate skin to prevent pores from becoming clogged.
Removing the debris from pores can make them appear larger because they are more exposed. Use a mattifying product such as dr. brandt Pores No More Pore Refiner to blur the look of enlarged pores. This product also works as a primer to prevent makeup from settling into large pores and making them more apparent.
Have you tried a pore strip? Tell us about your results!
Shop This Blog
Highlights
Best suited for oily skin
Reduces enlarged pores
Exfoliates to unclog pores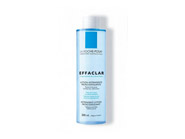 Quick Shop +
Highlights
Contains an 11% blend of exfoliating AFAs
Reduces fine lines, wrinkles and pores
Protects against free radical damage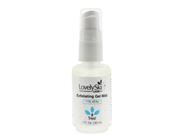 Quick Shop +
Connect with Us!