Hair Care
Best Haircuts for Women Over 40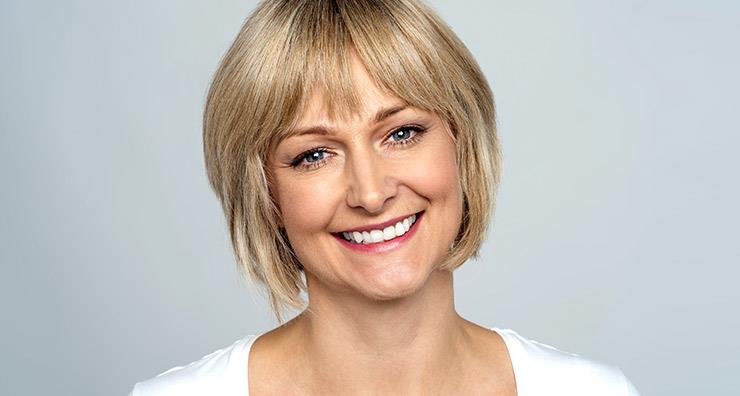 Our faces change with age, which means our hair should too. The beautiful hair you rocked in your 20s and 30s could be adding years to your appearance now. If your coif could use a fresh cut, check out these tips on the best haircuts for women over 40:
Layers
Hair looks thin and flat with age. One of the easiest ways to counteract thinning hair is a medium length with face-framing layers. This will create the illusion of volume and accentuate your youthful features.
Bangs
Try hiding fine lines and wrinkles on the forehead behind a new fringe. If you're not ready to commit to bangs, opt for a sideswept look, which is easier to style and won't be difficult to grow out later. Either way, a fringe is a great way to refresh a style you've worn for years.
Pixie
A short pixie cut looks flattering and sophisticated at any age. Make sure to add texture to the style so it doesn't sit flat on your head. This trendy cut also requires visiting the salon on a regular basis to maintain that effortless look.
Bob
With your busy schedule, who has time for daily styling? A jaw-length bob is one of the best haircuts for women over 40 because it looks gorgeous with any face shape and requires minimal maintenance. You'll enjoy beautiful hair every day without a huge time commitment.
Long
If you want to stick with more length, ask your stylist for long layers to balance it out. Long hair that's all the same length can drag the face down, accentuating signs of aging.
Most importantly, keep in mind your hair's texture as well as your daily lifestyle. Don't commit to a cut you can't recreate without your trusty stylist. It's also better to work with your natural texture instead of fighting it. The more complicated the 'do, the more likely you are to regret it later.
What's your secret to beautiful hair at any age? Share with us in the comments.
Connect with Us!