Hair Care
Blonde Hair, Still Care: Protecting Your Hair Color in the Sun
by Madison
|
April 26, 2019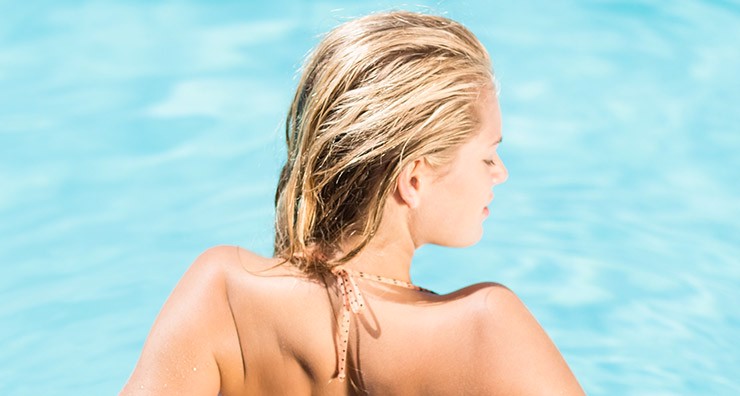 Pool season is quickly approaching, which means it's time to break out the beach bags. Aside from the essentials, like sunglasses and your favorite sunscreen, are you packing products to protect your hair?
Like skin, hair can become dry during the hot months of the summer, especially for those who highlight or bleach their hair. Many factors cause these issues, but alas, we have solutions!
Blonde Hair Gone Green
Blondes, you've probably noticed your hair developing a greenish tint at least once in your life, especially after a few dips in the pool. While chlorine plays a role in developing the unsightly green tint associated with "swimmer's hair," it doesn't act alone. In reality, it's the hard metals found in water that bind to hair proteins, which then oxidize upon contact with chlorine, that cause the green tint.
Most people experience this undesirable color after a considerable amount of time in chlorine-treated pools. Time in the hot sun can dehydrate the hair, removing its protective barrier from the cuticle and making it easier for hard metals to attach themselves. However, even non-swimmers can experience this issue if their shower uses copper-lined pipes. If you are someone who has ever experienced the shock of this sudden color change, don't worry! There are products you can use to fix it.
Kenra Detox Scrub
Draw out impurities and clarify your hair with this deeply detoxifying scrub. Designed with biodegradable microbeads to remove excess buildup, this shine-enhancing product cleanses your hair and rids it of impurities. LovelySkin Marketing Analyst, Julie, says that using this clarifying treatment makes the biggest difference in her daughter's long locks.
"My daughter is a competitive swimmer, so we've been battling the green for years. I was so relieved to finally find this scrub because it completely removes buildup from the pool. It doesn't strip her hair of moisture, it protects her color and her hair is the shiniest it's ever been!"
For best results, massage and lather this mask-like scrub into damp hair, leave on for 3-5 minutes and follow with your favorite conditioner.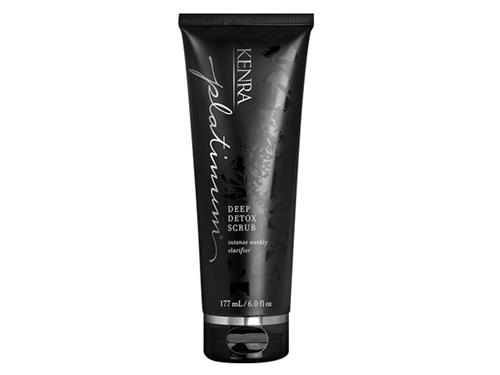 Pureology Vinegar Rinse
Remove buildup and re-balance hair with this clarifying vinegar rinse. Formulated with apple cider vinegar, this shine-boosting rinse works to eliminate any unwanted metals or impurities without stripping your hair of nutrients. It also uses cactus pear flower extract to moisturize your strands as it eliminates excess oil. Simply apply after shampooing, leave on for 2-3 minutes, and enjoy beautiful, shiny results—also excellent for maintaining hair between washes!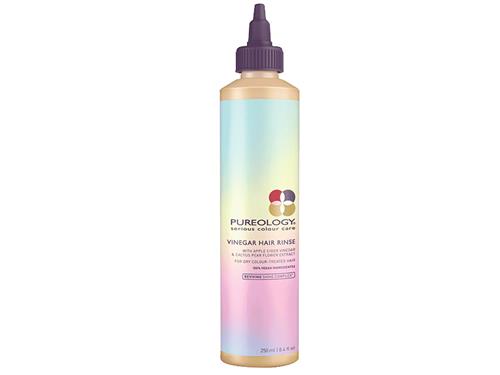 Rene Furterer OKARA Protection Conditioner
This creamy, gel-textured conditioner detangles and protects color-treated or bleached hair. Created with okara extract to repair and reinforce the hair's natural structure, this hydrating conditioner also uses witch hazel to help maintain radiance. Its formula offers a pH of 3.5 to help rebalance the hair, making it the perfect product to help avoid any green in the first place.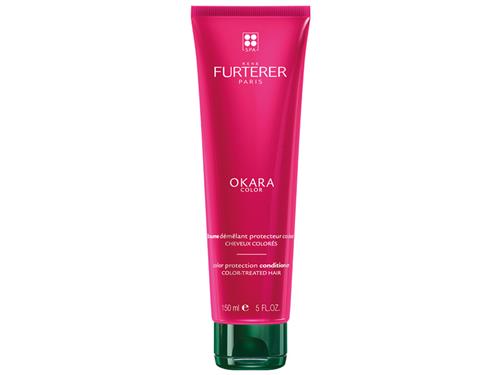 Redken Extreme Anti-Snap Leave-In Treatment for Damaged Hair
This lightweight leave-in treatment strengthens the hair from root to tip. Formulated with Redken's exclusive Fortifying Complex, this leave-in treatment protects hair's natural shine, prevents breakage, rebuilds and repairs hair. It also provides protection against chemical, heat, mechanical and surface damage.
Pro Tip: Apply to hair before swimming to provide a protective layer of moisture around the cuticle, which prevents metals from bonding to strands.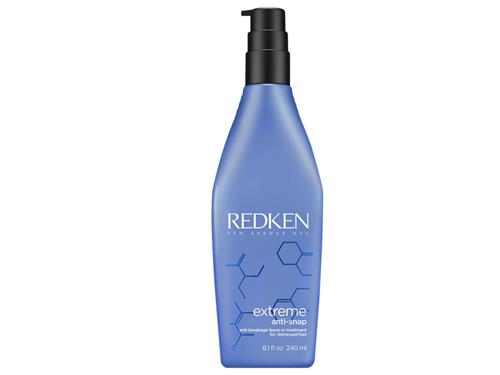 Protecting your hair is important, but so is protecting your skin! Check out which sunless tanners give skin a sun-kissed glow, minus the damage!
Shop This Blog
Highlights
Boosts hydration
Absorbs excess oil and buildup
Absorbs oil and impurities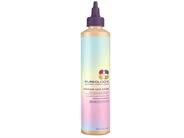 Quick Shop +
Highlights
Removes impurities and buildup
Enhances hair's natural shine
recommended for use 1-2 times a week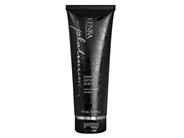 Quick Shop +
Highlights
Detangle and protect color-treated hair with Rene Furterer Okara Color Protection Conditioner.
Quick Shop +
2 sizes
Highlights
Strengthens hair
protects hair from styling heat
Repairs split ends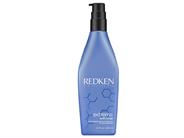 Quick Shop +
Connect with Us!