Skin Care
Coming Up Roses: Protect and Repair Your Skin with our Favorite Floral Ingredient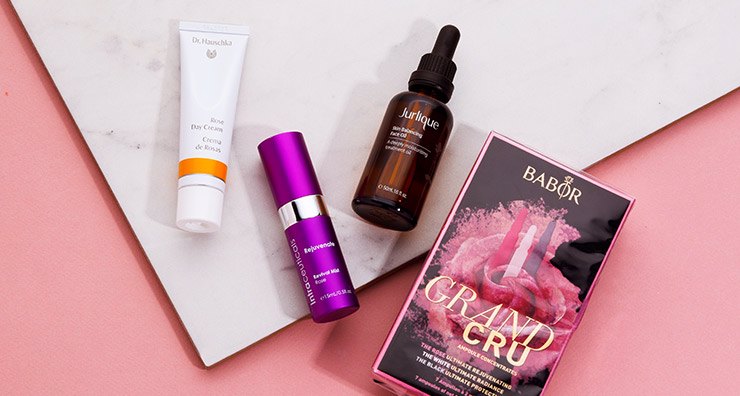 Roses have been a luxuriously sweet smelling staple in beauty routines for centuries. Whether it's petals sprinkled into a relaxing bath, a spritz of rosewater on freshly cleansed skin or a rich body cream infused with rose oil, we've likely all indulged in rose skin care at some point. What you may not have known is that these beautiful blossoms benefit the health of your skin in multiple ways. It's time to stop thinking of the rose as just a frilly aromatic addition. This queen of the flowers packs a powerful punch and does so much more for skin than provide aromatherapy benefits. We're sharing all the benefits of rose skin care, plus our favorite products infused with all things rose.
What are the benefits of rose oil for skin?
It fights inflammation.
Roses have been found to have high amounts of phenols, which studies have found to have antioxidant benefits for the skin. Antioxidants capture and expel free radicals from pollution, smoke, UV damage, digital blue light exposure and other factors that can cause premature wrinkles, increased dryness and dark spots.
It promotes circulation.
Rose's anti-inflammatory properties help increase blood flow, stimulating healthy circulation. Since blood carries essential oxygen to skin's cells, healthy circulation is key in keeping skin youthful-looking (i.e. the healthy glow we are all trying to achieve).
It helps heal wounds.
Believe it or not, components of rose petals and seeds have strong antiseptic and antimicrobial properties. This means they are helpful in facilitating the healthy healing of cuts and wounds and may be beneficial in keeping blemishes at bay by preventing acne-causing bacteria from growing.
How are roses used in skin care?
There are two species of rose that are typically used in skin care products: Rosa Damascena and Rosa Centifola. Petals and seeds from these two types of roses can be transformed into multiple formulations and are then infused into skin care. Here are the most common:
Rosehip oil
Unlike rose oil, rosehip seed oil is extracted and pressed from the fruit and seeds of the rosa canina rose bush, which grows primarily in Chile. Rosehip seed oil contains essential fatty acids like linoleic acid to nourish skin and phenols to provide antioxidant protection. Rosehip oil is also packed with vitamin C and vitamin A to boost skin's radiance and encourage healthy cell turnover.
Product to Try: Jurlique Skin Balancing Facial Oil – Apply this nourishing oil morning or night to support the health of your complexion and décolletage. It hydrates and protects skin with antioxidant-rich rosehip oil and addresses moisture loss with avocado and macadamia seed oils.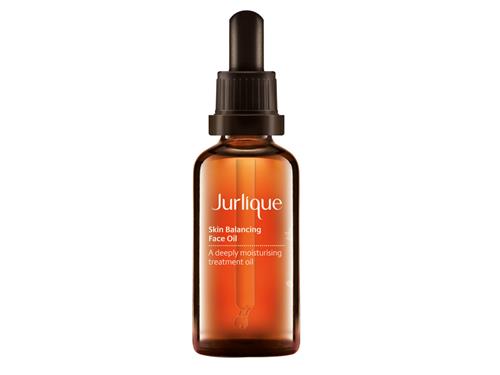 Rose oil
One way that rose oil is extracted from various types of rose petals is through steam installation. This rose ingredient is packed with vitamins, minerals and like most plants; potent antioxidants that protect the skin, like vitamin E. Similar to rosehip oil, rose oil also has strong antiseptic, antibacterial and anti-inflammatory properties that have the capability to purify the skin. Interestingly, one 2012 medical study found that inhaling the aroma of pure rose oil helped inadvertently support the healing of wounds by limiting the intensity of the stress hormone known as cortisol.
Product to Try: Intraceuticals Rejuvenate Revival Mist – Rose – This refreshing facial spray helps set makeup flawlessly with a rose flower oil infusion to energize dull skin and provide antioxidant protection against signs of premature aging.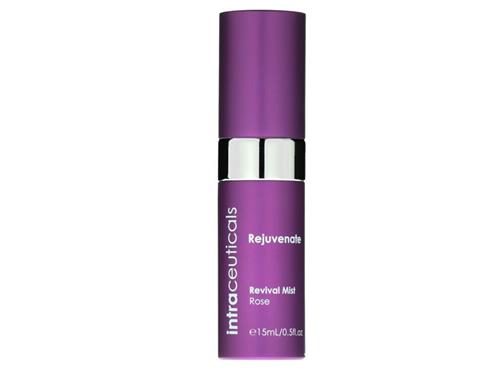 Rose Extract
Rose extract (and rosewater) is typically extracted from the Rosa Damascena species of rose, also known as the Rose of Castile or Rose of Damascus. Like rose oil, rose extract is an excellent ingredient to help minimize redness and irritation with its potent anti-inflammatory properties. Additionally, because rose extract is antiseptic, it may even help balance skin and prevent blemishes from forming.
Products to Try: BABOR Grand Cru Ampoule Concentrates – This anti-aging set includes 7 rose-infused ampoules to be used over the course of a week to regenerate skin and bring back its youthful radiance. Damask rose extract, rich in vitamin C and A, provides wrinkle depth reduction, Alba Rose helps balance out an uneven skin tone and the Baccara Rose provides intense free radical defense to protect skin against premature aging.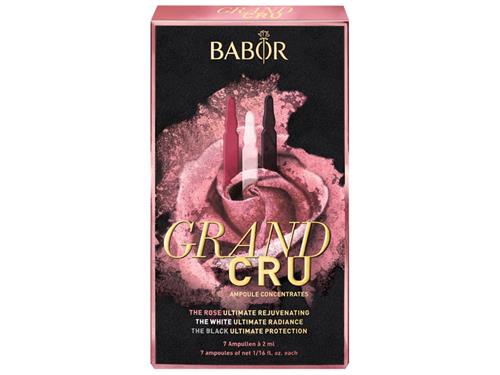 Dr. Hauschka Rose Day Cream – This nourishing daytime moisturizer (which is reportedly the favored cream of the ever youthful-looking Jennifer Lopez), contains rose extract to nourish the skin, balance oil production and soothe irritation. Shea butter and natural botanicals, including rose petal wax, soften dry skin and promote moisture retention.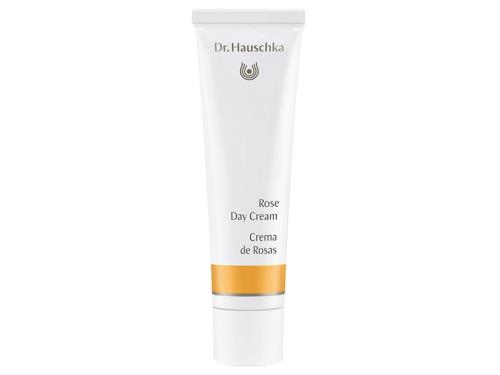 Check out LovelySkin's collection of powerful antioxidant skin care products and find the perfect one for your regimen!
Shop This Blog
Highlights
Smooth and refresh aging skin with the BABOR Grand Cru Ampoule Concentrates.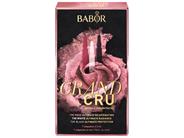 Quick Shop +
Highlights
This lightweight yet deeply nourishing treatment oil is rich in Safflower Oil, Rose Hip Oil, Avocad...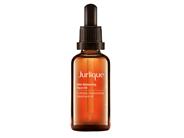 Quick Shop +
Highlights
Revitalizes sensitive complexions
Protects the moisture barrier
Provides essential hydration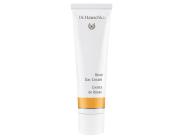 Quick Shop +
Highlights
Energize dull skin with Intraceuticals Rejuvenate Revival Mist - Rose. Give dull skin a boost with...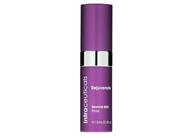 Quick Shop +