Ask the Experts
Dear LovelySkin: What causes cellulite?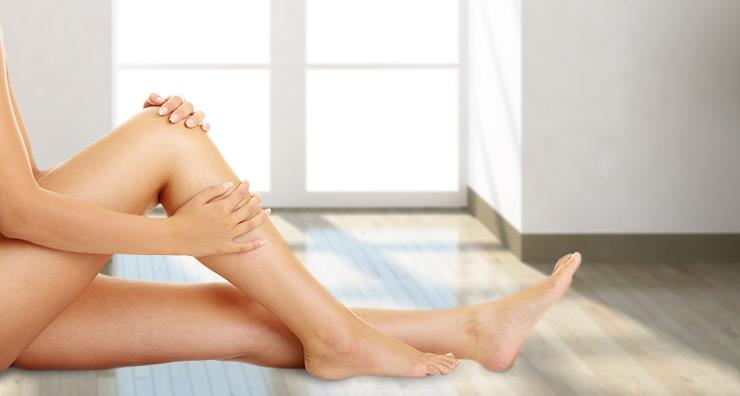 Dear LovelySkin,
What causes cellulite?
-Anonymous
Cellulite is a stubborn condition that gives skin, usually on the thighs and buttocks, a dimpled and lumpy appearance. The issue is caused by fat deposits that develop underneath the skin and create an uneven texture. While this condition can be difficult to deal with, a cellulite treatment or procedure can restore smooth skin.
Dimples on the thighs and legs can be caused by a number of factors. The most likely cause is genetics and you may be more prone to this issue if others in your family experience it. A poor diet and lack of exercise may also cause cellulite to worsen. You can take different approaches to deal with this issue including undergoing cosmetics procedures or incorporating body skin care products that smooth and contour into your regimen.
A cosmetic treatment such as VelaShape can reduce the appearance of cellulite. VelaShape is a non-invasive cellulite treatment procedure that helps shrink fat deposits to create a smoother and sleeker look. You can also use an at-home device such as bliss FatGirlSlim Lean Machine that massages skin to energize lackluster cells.
ResolutionMD Cellulite System is a three-piece body skin care kit that delivers advanced ingredients deep within the skin for toning results. Another kit that visibly smooths and tones skin is mybody FITTING ROOM Slimming Essentials Kit. This set includes a massaging tool that improves circulation to eliminate stubborn fat deposits.
Taking care of your skin and body can dramatically improve the appearance of cellulite. Elemis Cellutox Active Body Oil fights the buildup of toxins caused by stress, poor diet and lack of exercise. This body skin care oil also deeply hydrates and nourishes skin for a smoothing effect.
Shop This Blog
Highlights
Diminishes cellulite
Firms and tightens skin
A three-piece set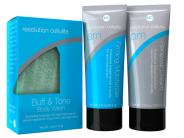 Quick Shop +
Highlights
Promotes a slimmer figure
Firms and tones
Brightens skin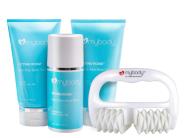 Quick Shop +
Highlights
Cleanses the body
Reduces toxin buildup
Hydrate skin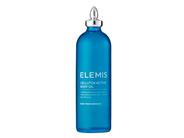 Quick Shop +