Ask the Experts
Everything You Need to Know About Stemology Skin Care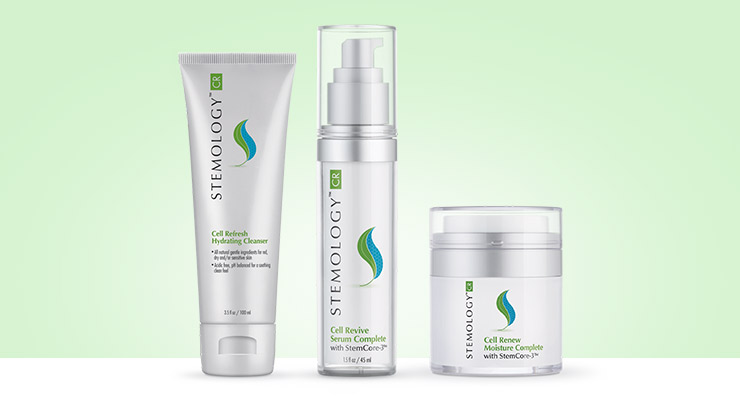 Stemology is taking a whole new approach to skin care and here to tell us about the line is Lori Jacobus, CMO at Stemology.
Stemology has one goal in mind: to disrupt the current beauty belief that clinically proven, science-based skin care that delivers results can't also be good for your skin, ethical and healthy. Here's everything you need to know about the brand.
Their line is backed by science and years of research.
Founded in 2012, Stemology's story dates back to 2008 when one of founders of DermaTech Research, parent company of Stemology, worked with a colleague who had received stem cells to deal with a post-surgical blindness in his right eye. Eight weeks after stem cells were administered, his vision was completely restored. A miraculous result in itself, but when you add to that his 38-year diabetic condition, his result is nothing short of astounding.
Witnessing the regenerative power of the human adult stem cell, company founder Dr. Hal Simeroth, working with his team and forward-thinking innovative doctors in Europe and the U.S., set out to do for the largest organ in the body – the skin – what they had witnessed in internal organs. Working with top researchers, they began formulating a line of skin care products that could deliver unparalleled results on the skin. They worked to combat the number one cause of skin aging: the declining production of epidermal, collagen and elastin cells, which results in skin that is dull, thin and lacking in both firmness and elasticity.
The foundational ingredients of the flagship products of Stemology are based upon 20 years of stem cell research and studying the effects of topical application of cell derivatives with the core active ingredients in StemCore-3.
They combine the best of both science and nature.
Stemology is bridging the gap between natural and science-based skin care products in a way no other brand has done before, so skin care enthusiasts no longer have to choose between the good-for-you, feel-good benefits of naturals and organics and the high performance results that are synonymous with clinically proven, science-based formulations.
This award-winning skin care line is a favorite of beauty editors, beauty bloggers, celebrities and makeup artists for good reason - it is the world's first and only skin care brand on the market today to combine plant stem cell nutrients and adult stem cell extracts in all-natural, intelligently organic formulations that are clinically proven to deliver visible anti-aging results and restore skin health. Add to that a cell-communicating agent to help with intracellular communication (think caffeine to help wake up sleepy cells so as to make them more ready to receive stem cell signals) and you've got the proprietary trifecta for serious skin rejuvenation called StemCore-3, Stemology's stem cell based peptide complex.
They're formulated with clean ingredients and methods.
Stemology skin care is dedicated to ethics in formulation. That's why Stemology products are toxin-free, cruelty-free and vegan, as well as phthalate-, sulfate- and paraben-free, and all fragrances are naturally derived from essential oils, not synthetic. Stemology never uses embryonic or ovum stem cell sources, and Stemology never bioengineers their stem cell extracts – they go into formulation in the same way they are found in the body – completely natural – and they contain no DNA and are completely free of any stem cell matter.
They've got everything you need for a complete regimen.
The Stemology line consists of two cleansers, a toner, a scrub, serums, moisturizers and a mask, all designed to deliver unsurpassed anti-aging results on the skin both immediately and over time. Each ingredient in the Stemology product line has been mindfully selected to deliver results, and nearly each and every ingredient has clinical study or scientific research to back up efficacy.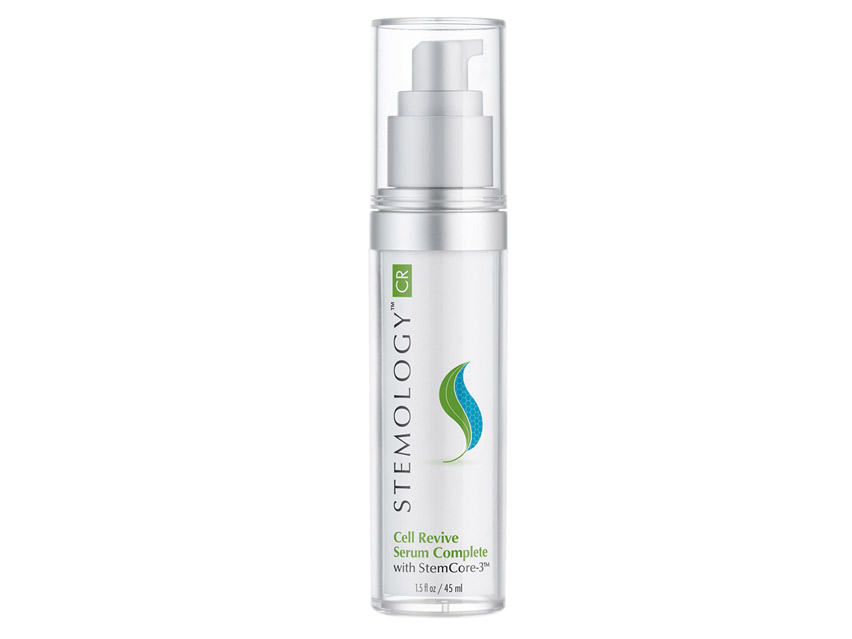 The flagship product of the Stemology line is Cell Revive Serum Complete, a facial serum that is clinically proven through third party, independent study to address all 12 signs of facial aging at one time, and was voted Best Anti-Aging Serum in Star Magazine's Best of Beauty Awards.
Shop This Blog
Highlights
Breakthrough formula addresses all the signs of facial aging, including fine lines and wrinkles, sk...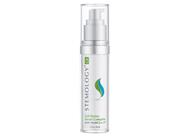 Quick Shop +
Connect with Us!