Ask the Experts
Finding the One: Your Cleansing Tool Breakdown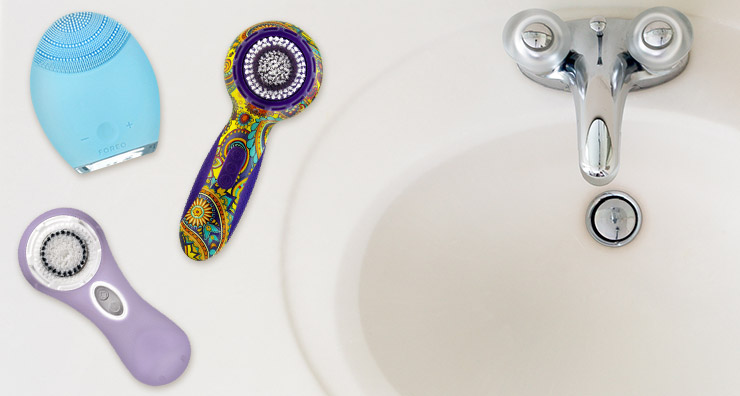 Cleansing devices are more than just fancy tools that will sit on your bathroom counter. They actually enhance your overall skin care routine. Using a cleansing brush will remove more oil, dirt and bacteria than washing with your hands alone. By eliminating these impurities, you'll also see better results with your skin care products because the formulas will absorb more easily. When you're armed with a cleansing brush, there's nothing standing between you and beautiful skin.
But with so many cleansing devices to choose from, how do you narrow it down to the right one? To make your decision a little easier, we're here to break down the three biggest competitors.
Clarisonic
Clarisonics are probably the most popular cleansing devices on the market. Using sonic technology that produces more than 300 movements per second, these cleansing brushes work with your skin's natural elasticity to gently remove impurities that traditional cleansing methods leave behind. In fact, Clarisonic brushes purify skin six times better than hands alone. As a result, you'll enjoy softer, smoother and more beautiful skin.
Clarisonic has five different cleansing devices for you to choose from depending on your needs: Mia1, Mia2, Mia3, Mia FIT and Smart Profile. Each Mia offers a different range of cleansing speeds, while the Mia FIT is the most travel-friendly. If you want a custom cleanse, Smart Profile is the one for you.
We suggest: Clarisonic Mia1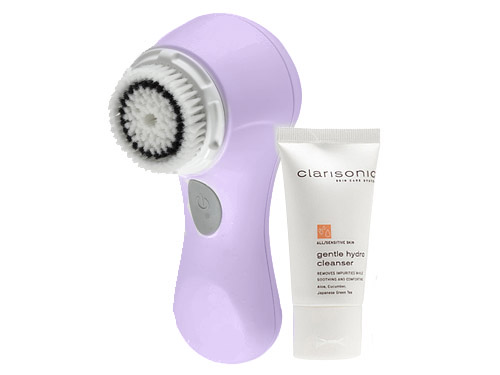 Purpose: General skin cleansing
Material: Oscillating brush head
Modes: Cleansing
Speeds: 1
Timer: 1 minute
Waterproof: Yes
Accessories: Universal voltage charger, sensitive brush head, Refreshing Gel Cleanser (1 oz)
Skin Types: All (customize your treatment with different brush heads)
FOREO
At first glance, FOREO probably doesn't look like a cleansing device. These facial cleansing tools use T-sonic technology to remove 99.5% of dirt and blemish-causing impurities. As an added benefit, FOREO's unique silicone design is 35 times more hygienic than other cleansing brushes. Each device features thinner silicone bristles for gentle cleansing, plus an area of thicker bristles for deeper, precision cleansing. The reverse side offers an anti-aging surface with concentric silicone waves that deliver pulsations at a lower frequency to reduce the appearance of fine lines and wrinkles.
Choose from the LUNA, the LUNA mini and the LUNA Pro. If you're simply looking for a cleansing device, the LUNA mini is your best bet. But if the added anti-aging treatment appeals to you, go for the LUNA. While the regular LUNA has one motor, the LUNA Pro has two motors. Simply put, this means the Pro can deliver sonic pulsations at different frequencies, much like a treatment you would receive at the spa. If you want professional-quality treatment in the comfort of your own home, choose the LUNA Pro. Watch the FOREO LUNA Pro in action!
We suggest: FOREO LUNA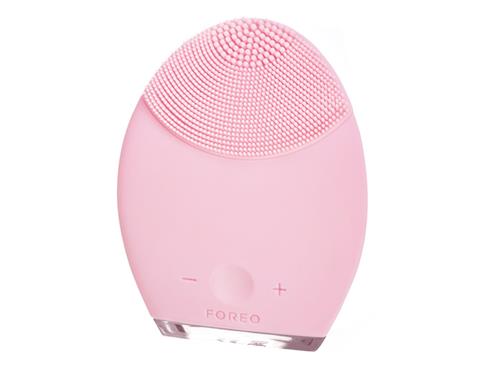 Purpose: Skin cleansing and anti-aging treatment
Material: Silicone
Modes: Cleansing, anti-aging massage
Speeds: 8
Timer: 2 minutes
Waterproof: Yes
Accessories: Charger, storage pouch
Skin Types: All
Which cleansing device is your favorite? Let us know on Facebook, Twitter or Instagram using #LovelySkin!
Shop This Blog
Highlights
Cleanse with Clarisonic Mia1 Sonic Skin Cleansing System Lavender. Clarisonic Mia Sonic Skin Clean...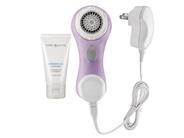 Quick Shop +
Highlights
Diminishes fine lines and wrinkles
Firms skin
Unclogs pores to promote clear skin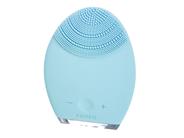 Quick Shop +
3 options