Hot Products
Holiday Gift Guide: 7 Grooming Products After No-Shave November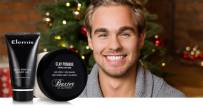 This holiday season, surprise the men in your life with thoughtful gifts that cater to their needs. We all know guys who would love to pamper themselves but they'd never splurge on skin care. In this gift guide, you'll find a collection of carefully selected men's essentials for all the gentlemen on your list. Read on for more on the gifts that they'll truly appreciate.
The Shaving Sensation
There's room for a new shave gel in any man's grooming routine, especially when that shave gel is a favorite of LovelySkin founder and CEO, Dr. Joel Schlessinger. You know he'll love lathering up with ELEMIS Time for Men Skin Soothe Shave Gel. This aloe vera gel contains microcapsules of marine extracts and jojoba oil that burst to release intense soothing properties. Its tried and true formula also helps prevent razor burn and irritation while promoting a closer, more comfortable shave.
The Fresh Face
If your man is still using bar soap and disposable razors to shave, introduce him to something better. The Art of Shaving has spent years perfecting their trademarked wet shave system. Present him with The Art of Shaving The 4 Elements Starter Kit and he'll never return to his old ways. This kit includes trial sizes of Pre-Shave Oil, Shaving Cream and After-Shave Balm, as well as a Genuine Badger Shaving Brush.
The Handsome Head of Hair
You can't guarantee that he'll have the perfect day, but you can make sure his hair is always on point. Give him a styling product that delivers strong, pliable hold all day. With its award-winning formula, Baxter of California Clay Pomade works to add texture to any hair type. This styling clay is infused with natural ingredients like clay and beeswax to provide firm hold with a matte finish.
The Clean Machine
It's likely that someone on your list would rather spend his time focusing on something other than his skin. He'll appreciate a gift that will help him cut down on his daily maintenance. Redefine his concept of cleansing with Jack Black Turbo Wash Energizing Cleanser for Hair & Body. With this two-in-one cleanser, he'll be able to spend less time in the shower and more time doing what he loves. This formula contains refreshing rosemary and eucalyptus to energize the senses as juniper berry helps relax tired muscles.
The Perfectly Coiffed
The laid-back guy on your list would never say it, but he puts plenty of work into looking effortlessly cool. Help him nail that down-to-earth look with Bed Head for Men Matte Separation Workable Wax. This workable wax adds strong hold, texture and definition to any style. Its matte formula also resists humidity so he won't have to worry about frizz or even the smallest stray hair.
The Barely Balding
Even though you can't turn back time, you can give him something that will make him feel like a younger version of himself. If your man is concerned about having less hair than he did last year, give him HairMax Minoxidil 5% for Men. This hair loss treatment is clinically proven to regrow hair and revitalize hair follicles. Over time, the formula will help regrow natural, thicker-looking hair.
The Man on the Move
If your guy is constantly traveling, let him know he doesn't have to sacrifice his shaving routine while he's on the road. Give him a travel-ready grooming kit like eShave Start Up Kit. This set includes travel-friendly sizes of Pre-Shave Oil, Shaving Cream and After-Shave Soother. Also in the kit: a Pure Badger Hair Shaving Brush and a water-resistant Travel Bag. He can easily toss this set into his suitcase before he heads out for his next adventure. To wow him even more, stick FixMySkin Healing Body Balm Unscented with 1% Hydrocortisone in the travel bag. It's the perfect travel companion to address everything from dry, itchy skin to allergic skin reactions.
Shop our entire Men's Essentials gift guide or browse our other holiday gift guides.
Which of these men's essentials are at the top of your guy's wish list? Let us know in the comments.
Shop This Blog
Highlights
Reduces irritation
Promotes a close, smooth shave
Conditions skin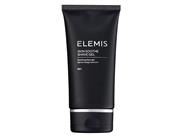 Quick Shop +
Highlights
Four-piece kit
Protects against shaving irritation
Comes with genuine badger hair shaving brush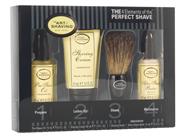 Quick Shop +
4 options
Highlights
Creates a matte finish
Made with natural clays
Provides strong hold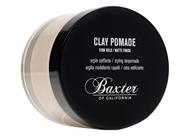 Quick Shop +
Highlights
Cleanses the hair and scalp
Gently cleanses skin
Ideal for men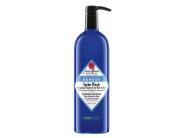 Quick Shop +
Highlights
Adds volume and texture to limp hair
Provides flexible hold
Creates a matte finish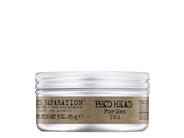 Quick Shop +
Highlights
HairMax Minoxidil 5% Topical Solution for Men Extra Strength – Hair Regrowth Treatment can be...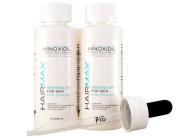 Quick Shop +
Highlights
Try out the best of the brand with the eShave Start Up Kit. The eShave Start Up Kit is available i...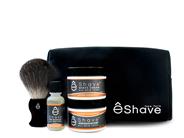 Quick Shop +
2 options
Highlights
Mess-free
Treats psoriasis, eczema and more
Relieves itchiness and dry skin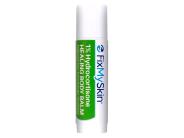 Quick Shop +
Connect with Us!