Beauty
Makeup Brushes You Need to Have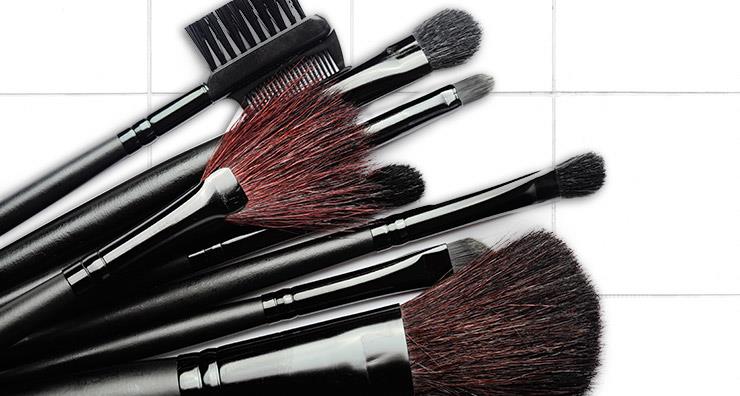 There are a lot of makeup brushes out there, but not all brushes are created equal. Different types of makeup brushes have different jobs to do, and the right set of brushes can take your makeup look from flat to flawless in just a few sweeps. If you're ready to throw out those foam pads and applicators, we at LovelySkin have put together a guide to makeup brushes that will make your next beauty investment a breeze.
To avoid that caked-on look and create a perfect canvas for the rest of your makeup, choose the jane iredale Foundation Brush. This chiseled, synthetic brush gives even coverage to difficult-to-blend areas like the nose and inner corner of the eye.
You'll need to set your liquid foundation with a large, round brush like the glo minerals Powder Brush. Made from natural black capra hair, this soft brush will help you dust on just the right amount of your favorite pressed or loose powder.
The last brush you'll need for the face is one for blush and bronzer. A great versatile brush for the cheeks is the glo minerals Blush Brush. A medium, dome-shaped brush, it's ideal for light shading and natural color enhancement.
To create the dimension you see in your favorite eye looks, you'll need a few different tools. The first is a basic eyeshadow brush. The small, stiff, flat end of the stila #30 Double-Ended Shadow Brush will allow you to pack color on your lid. The softer, flower-shaped end will help you blend and layer your colors with precision.
For another great double-ended brush, try the theBalm Double-Sided Eyebrow/Eyeliner Brush. The small angled end is just what you need to get a winged eyeliner look or fill in eyebrows, while the pointed end makes for easy application of makeup in small areas like the lower lash line.
Finally, you'll need a lip brush. The jane iredale Retractable Lip Brush features a defined point for precise application. Cover the brush with lipstick and use short strokes to blend lip liner and lip color together.
No guide to makeup brushes would be complete without a good brush cleaner. Brushes can harbor bacteria, and removing product buildup and oil after each use will help you avoid breakouts and even eye infections. We like glo minerals Brush Cleaner. Just spritz it on your brushes and carefully wipe them with a tissue.
What's your must-have makeup brush? Let us know in the comments section.
Shop This Blog
Highlights
Best suited for liquid makeup
Creates seamless, natural coverage
Made with synthetic bristles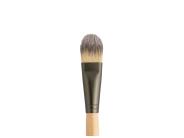 Quick Shop +
Highlights
Best suited for foundation powders and bronzers
Creates a natural, blended finish
Made with natural bristles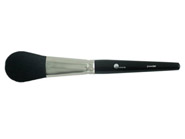 Quick Shop +
Highlights
Best suited for use with bronzers or blush
Ideal for shading
Natural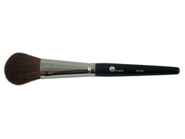 Quick Shop +
Highlights
A shadow brush for creating a variety of looks.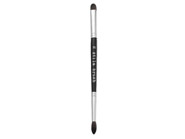 Quick Shop +
Highlights
Apply precise eyeliner with theBalm Eye Believe Double-Sided Eyebrow/Eyeliner Brush. Bold liner or...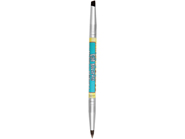 Quick Shop +
Highlights
Best suited for use with lipstick and gloss
Creates long-lasting lip color
Defines the lip contours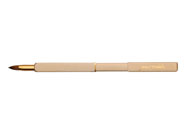 Quick Shop +
Highlights
Prevents bacterial growth
Easy to use
Travel-friendly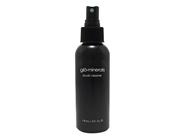 Quick Shop +