Beauty
Trend Testers: Racing Stripe Nails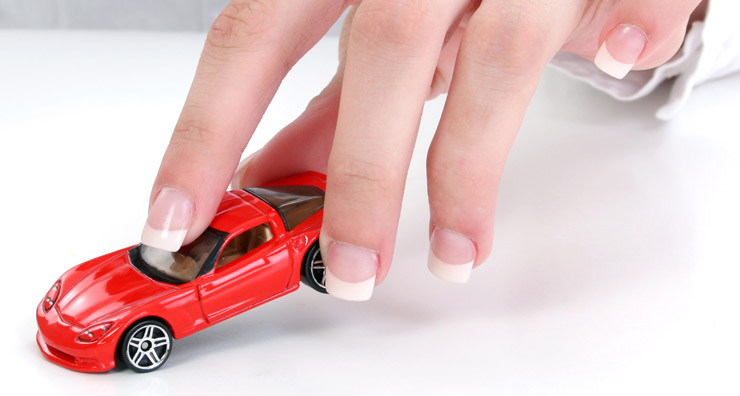 Creating a sleek nail design inspired by racing stripes is not as difficult as you may think. This trend is a great way to create a multicolored design using your favorite OPI nail colors. In this nail tutorial, we'll show you the easiest way to get this look.


1. To create nail art stripes, start with a fun base color. For my base, I chose OPI Euro Centrale OY – Another Polish Joke! This glittery yellow color mimics the shade of a gold racing car, which is perfect for this nail tutorial. I had to use two coats of this shade to create a strong, vibrant color.


2. Allow your base coat to dry for a few minutes. The next step is creating the stripes. You can freehand this step or use tape to create a clean and precise shape.


3. To create the first of my nail art stripes, I used OPI Black Onyx. Using this basic black shade, I created a thick stripe right down the middle of my nail. Make sure to create this stripe wide enough to fit another stripe within it.


4. Allow this stripe to dry.


5. For the last of my OPI nail colors, I chose OPI Chick Flick Cherry. To create the second, smaller stripe, use a thin nail art brush, or the flattened side of your polish brush. Draw a thin line down the middle of the first stripe. Be sure to leave room on either side of the stripe so you can clearly see all three colors.


6. After finishing this nail tutorial, you can apply a top coat such as OPI Top Coat to seal in the design.


Which OPI nail colors would you use to create these nail art stripes? Let us know on Facebook or Twitter.
Shop This Blog
Highlights
A metallic gold polish with a shimmery finish.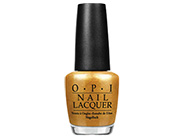 Quick Shop +
Highlights
A basic black polish that fits any occasion.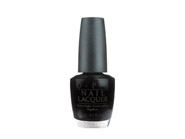 Quick Shop +
Highlights
A cherry red nail polish that adds a classic touch to any look.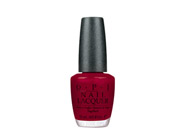 Quick Shop +
Highlights
A finishing polish that provides nails with a glossy, protective finish.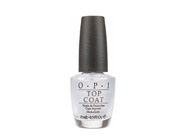 Quick Shop +
Connect with Us!