Beauty
Trend Testers: Tuxedo Nails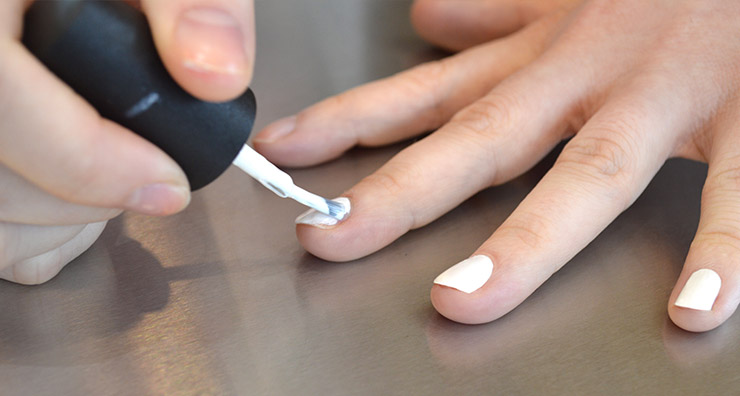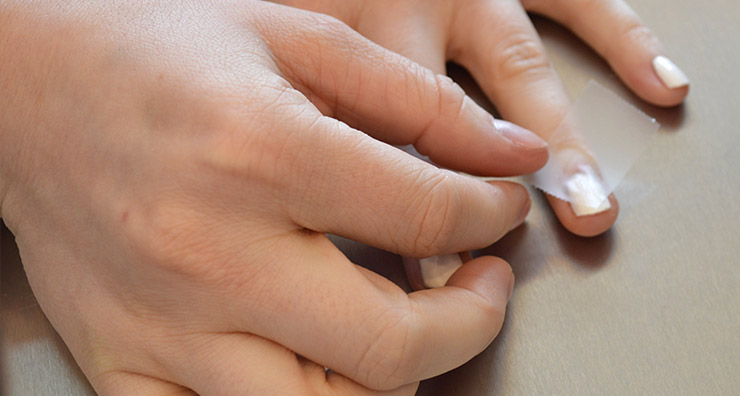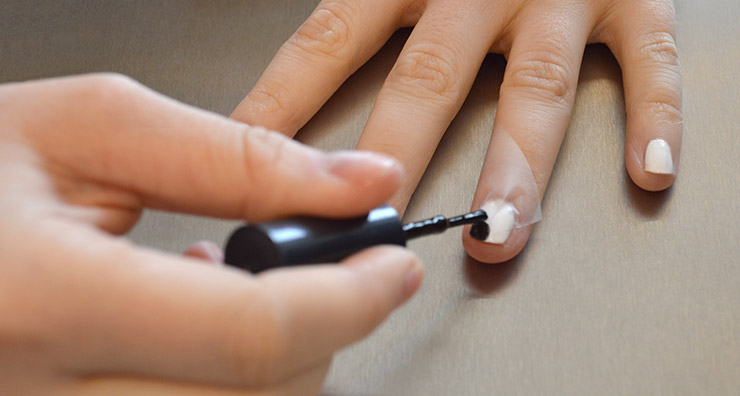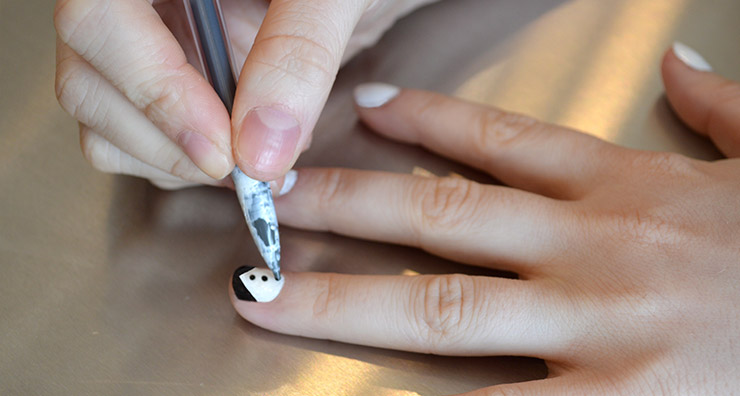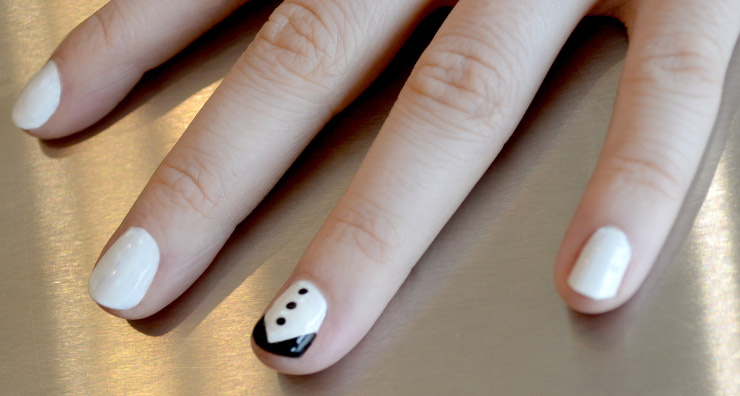 The results are in and we were pumped to see some of our favorite actors and actresses honored at the Academy Awards. To celebrate one of the biggest award shows of the year, we are bringing you this quick and easy nail tutorial on how to create tuxedo nails.


Before beginning this tutorial, I cleaned and filed my nails and applied a coat of OPI Chip Skip. This clear base coat can be applied to natural nails before any polish to help prevent chipping and create a long lasting manicure.


After I allowed the base coat to dry, I applied OPI Alpine Snow as my dominant color. I used two coats of this snowy white color to create a vibrant white base for my nails. Because I used two coats of this OPI nail polish, I allowed my nails to dry for several hours before going on to the next step.


Once my nails were dry, I moved onto the next step of the nail tutorial. To create the tuxedo jacket, I used scotch tape to create a V shape on the nail. I applied the corner edge of the tape to the top of the nail so the V opened up towards the cuticle. I used OPI Black Onyx and painted around the edges of the tape to create the black shape of the jacket. After allowing the polish to dry for several minutes, I carefully removed the tape, leaving a perfect V shape.


To finish up the look, I used my favorite dotting tool, a mechanical pencil, to paint three black buttons inside the V shape. After these dried, I applied OPI Top Coat to create a smooth finish and prevent chipping.


Are there any other nail polish tutorials you would like us to try? Let us know on Facebook and Twitter!

Shop This Blog
Highlights
A nail treatment that helps your manicure last.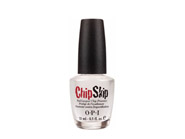 Quick Shop +
Highlights
A crisp white polish that's perfect for French tips.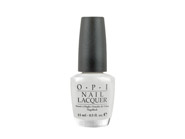 Quick Shop +
Highlights
A basic black polish that fits any occasion.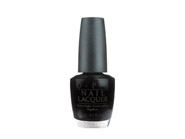 Quick Shop +
Highlights
A finishing polish that provides nails with a glossy, protective finish.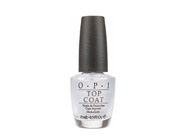 Quick Shop +
Connect with Us!