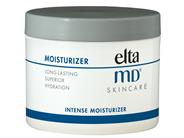 Reviews For
EltaMD Intense Moisturizer - Jar 3.8 oz (Melting Moisturizer)
$17.00
149 Results
Face treatment
Very good product. Had it recommended from a dermatologist. LovelySkin Customer
Verified Purchase
EltaMD Intense Moisturizer..
Love this melting moisturizer for chapped or dry skin. It spreads easily and any that sits on the skin can be blotted off. This works overnight and is great for winter skin for adults and children Not for me
I have dry skin but I found this to be too "greasy" for my skin. I used it for a week at night . I can see where it would beneficial after treatments, but for everyday use, it's too heavy for me. Vickick
Verified Purchase
Very good moisturizer
I know some reviews say this moisturizer has a texture like Vaseline but I mix it with another moisturizer to make it smother and it works great especially in The winter. During the summer I use this product after I have been swimming laps to rehydrate my skin. I like the way it makes my skin smooth and soft. LovelySkin Customer
Verified Purchase
Great intense moisturizer
I use this product nightly. It has kept my skin in great condition. This is the only product that has worked this well and it is reasonably priced. So soft
This is so smooth and softens your skin. You don't need much. My skin is velvety soft throughout the day. LovelySkin Customer
Verified Purchase
Intense Moisture!
I normally have oily skin, but after using Retin-A for the past two months the skin around my mouth and nose have become dry and flaky. I have been searching for an affordable "heavy" moisturizer. I already use Elta MD sunscreen and cleanser, so I thought I would give this a try. I use this only at night, and I like the moisture it gives my skin. It does leave my skin feeling slightly greasy at night, but it hasn't increased my oil production during the day. For how much it helps my dry skin, its worth it! LovelySkin Customer
Verified Purchase
Luxurious but not for acne-prone skin
I loved applying this product. It felt so decadent and luxurious on my skin. However, if you are acne prone like me, this really seemed to clog my pores and was simply too heavy for me. I recommend trying a hydrating serum instead of an emollient if you are struggling with finding a moisturizer for acne-prone skin. Hudson0120
Verified Purchase
Great Moisturizer for Sensitive Skin
I recently found out I suffer from flare-ups from eczema and use this as my night time moisturizer. This provides great moisture to my mid-50s dry, sensitive skin.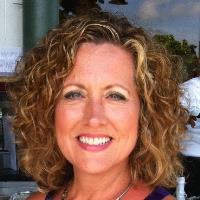 Good Product!
I like elta MD products but had not tried this intense moisturizer. It works well and doesn't take a lot as it it thicker than most moisturizers. Very moisturizing
This is VERY greasy but it works if you can stand the feeling of it. LovelySkin Customer
Verified Purchase
Amazing!
This moisturizer literally melts as you apply it. It's easily absorbed and leaves my skin hydrated all day. I have recently started using Elta MD products based on LovelySkin's recommendations. I couldn't be happier with this moisturizer and all the Elta MD products. LovelySkin Customer
Verified Purchase
Love
This stuff is amazing. I love it. It is moisturizing for overly dry skin. It is easy to apply and it is so softening, It is not greasy on my skin even though it seems like it would be, It soaks right in and it feels great. I will be repurchasing this. I love Elta MD products and happy I can purchase them here at a great price. Catherine
Verified Purchase
Husband loves!
This is a great moisturizer!! My husband has a hard time with a lot of lotions not fully absorbing in his skin. This is thick but it magically melts into his skin! LovelySkin Customer
Verified Purchase
Night-Time Moisurizer
I have dry skin, and need a good intense face moisturizer for night-time. I also have very sensitive skin, and have to be very careful, since I've had reactions to many facial products. I use this product before bed and love it. It provides intense moisturizing, but doesn't irritate my skin at all. LovelySkin Customer
Verified Purchase
EltaMD Intense moisturizer lives up to its claims
My skin is like the Sahara. Most times, I will apply moisturizer, and my skin is still dry after I have applied. I use this with a little bit of my regular cream moisturizer and my skin feels so good. I use in the AM and PM. I am sorry it took me so long to find this product. It is a very large container and will last a long time, if I could give more than five stars I would. divinem1
Verified Purchase
Love it
My face gets so dry in the winter, I have to use it on top of my moisturizer so it doesn't get flaky! LovelySkin Customer
Verified Purchase
Not worth it
I'd order this cream for my husband because he has very dry skin, and he was disappoint it because it sit on the top of the skin never observe it and very very oily doesn't work for him. LovelySkin Customer
Verified Purchase
Gentle Moisturizer
I was introduced to this gentle moisturizer by my dermatologist to use as part of my post laser procedure care. It proves to be a very gentle and effective moisturizer for my sensitive skin. I would highly recommend this product to others, especially those who have sensitive, reactive skin. LovelySkin Customer
Verified Purchase
Intense Moisturizer
Love this product, helped me get some dry spots under control. I am new to Elta MD, but so far I am loving them all. Shutterbug
Verified Purchase
Love It!
I have used this product for many years. Love it!!! LovelySkin Customer
Verified Purchase
Stretch
This product is Awesome. A little goes a long way. It works well with my Eczema skin. Kosmides
Verified Purchase
The Bomb
This moisturizer is the best foot moisturizer I have ever used! My heels are finally snag free. Definitely worth its price. Krissie
Verified Purchase
Great product
This is a nice barrier to lock in serum and moisturizer without being greasy. I have fair sensitive skin and live in a very dry climate. LovelySkin Customer
Verified Purchase
Amazing Melt Moisturizer
This is the best for getting your feet summer ready. It melts right in doesn't leave a greasy feel. Slather on, slip on socks wake up with renewed feet!! Doesn't take much to make an amazing difference! LovelySkin Customer
Verified Purchase