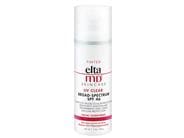 Reviews For
EltaMD UV Clear Broad-Spectrum SPF 46 Sunscreen - Tinted
$38.00
Great Product
Love using this product. LovelySkin Customer
Verified Purchase
Great sunscreen...tint a plus!
Provides great SPF protection and nice overall color tint. A new fav product! Great recommendation from my dermatologist. LovelySkin Customer
Verified Purchase
BEST SUNSCREEN EVER!
This sunscreen is so top of the line. It feels like skincare and gives some coverage great for no makeup up days or under makeup. Color girl friendly! Itssimplysteph
Verified Purchase
Must Have!!
I love this sunscreen. it doesn't leave a white film on your face and it does not clog pores. It is perfect for year-round use!! CeeCeeJ
Verified Purchase
Sheer and effective coverage
I've been using this tinted sunscreen for around 5 years now. I'm outside a lot and feel that my skin is well protected. My skin is sensitive, and I've had no issues with breakouts. Plus, my skin is a mid-olive tone, and this blends right in, while others tend to make my skin look ashen. LovelySkin Customer
Verified Purchase
Best SPF!
I can never find sunscreens that I like specifically for my face because I'm acne prone, but this one makes my face feel almost "velvety" smooth, is tinted but not TOO tinted, and super lightweight. I haven't broke out once from it and I can't go a day without using it. I'm obsessed and will never look back! 10/10 recommend!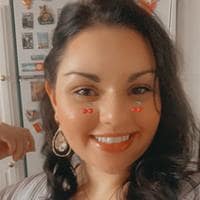 Brittnkremer
Verified Purchase
My go-to summer sunscreen!
EltaMD makes the best sunscreens - lightweight, smooth to apply and don't cause my skin to breakout. My derm highly recommends too! acherry
Verified Purchase
Holy Grail
Love this stuff. I keep coming back for more. It's got a great texture, is protective, and is a perfect color for my skin tone. LovelySkin Customer
Verified Purchase
Best Sunscreen
This is my Fav sunscreen and I use as a Primer. I am so happy this company carries it. I'm new to this company but so far they have been so great with delivering the real product I love and shipping has been the best. I will definitely have this on my auto ship here. LMonkey
Verified Purchase
Best sunscreen ever!
I purchased the tinted and clear versions and they both work awesome. They dry to a true matte finish, protects my skin, and has no scent. When I want just a hint of color I use the tinted. Love them! Best SPF hands down!
I've used this since March and absolutely love it! I have sensitive, acne prone skin and this sunscreen is great. Very lightweight, not greasy and it gives you the perfect amount of tinted glow to be worn on it's own or as a primer (which is what I do). shelby1211
Verified Purchase
Good
Came highly recommend and does a good job. I only wish it provided a bit more coverage but this works as a good base for my foundation and concealer. SkinReviewE
Verified Purchase
Best sunscreen!
I absolutely love this product! I have acne prone skin, and this sunscreen does not break me out. The formula glides on and is not cakey or shiny at all. I've used others and this one is by far my favorite. LovelySkin Customer
Verified Purchase
So good
Didn't leave any residue and didn't clog my pores. LovelySkin Customer
Verified Purchase
great for sensitive skin
Does not break my skin out, so I love it! soulshine
Verified Purchase
Weird smell?
I personally love this product & don't notice a bad odor, but my kids always say I stink after I put this on. My dermatologist recommended this specific product, btw. Excellent tinted protection
I love this product. Doesn't provide a ton of coverage but I like the Dewey finish and helps with redness. Added benefit of not breaking out my skin! LovelySkin Customer
Verified Purchase
Great moisturizer
I have been looking for a tinted moisturizer and this had great re-views. I love how it goes on and how its tinted. I have used this every single day and will continue to use over and over again. Great Tinted Sunscreen!
Goes on smooth, great light tint. Doesn't pill or ball up over moisturizer. Excellent for rosacea prone skin. No irritation. Will repurchase and recommend to others. LovelySkin Customer
Verified Purchase
Great sunscreen!
Love this sunscreen. It Was dermatologist recommended. Appears tinted in the bottle, but it does not add coverage or change the color of your foundation. Not greasy or heavy!! LovelySkin Customer
Verified Purchase
Nice but light coverage
Very nice product and have been using for years. Nice coverage but light so good for summer although I do use all year but not when I want more coverage. Product very pure which is important to me. And of course good sun protection. I get the tinted so it serves two purposes. EltaMD UV Clear Broad-Spectrum SPF 46 Sunscreen-Tinted
This is and has been my go to each and almost every day for years. It gives complete protection and coverage and it looks natural and comes highly recommended by my dermatologist. Can be used as a makeup base as well. LovelySkin Customer
Verified Purchase
Worth it!
I have heard so many others rave about this. When my other SPF ran out, I decided to give it a try and so glad that I did. Not heavy or greasy at all. The tint is perfect for no-makeup days. LovelySkin Customer
Verified Purchase
Elta Sunscreen Cannot Go Wrong
Love this sunscreen. It's not too thick and the color is really even on my skin. Also amazing on my rosacea prone skin - no breakout, no sensitivity. My dermatologist actually recommended it for me and I totally see why! Only sunscreen I will put on my face. skincaregorl127
Verified Purchase
The only sunscreen for me
I've been using this sunscreen for years for my face. Smooths on well and keeps my acne prone skin clear while protecting me from the sun. I put it on every morning with and without additional moisturizer depending on the season. Love the tint as well to avoid a white residue appearance. I just wish the price would stop increasing every year. LovelySkin Customer
Verified Purchase