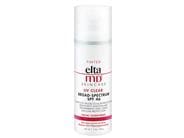 Reviews For
EltaMD UV Clear Broad-Spectrum SPF 46 Sunscreen - Tinted
$38.00
EltaMD UV Clear Broad-Spectrum SPF 46 Sunscreen - Tinted
Great sunscreen! Goes on smooth and absorbed quickly. No greasy feeling on my face. I like the pump, as its less mess and easier to use just the right amount. Its also easy to travel with. I recommend this sunscreen but my next purchase would probably get the untinted version. I thought this product might add a little makeup coverage but it does not...and that's OK! LovelySkin Customer
Verified Purchase
Love it!
My new favorite everyday sunscreen. Slightly tinted so does it leave face white. Light and creamy and make my face feel extremely moisturized. Stephenie
Verified Purchase
My favorite sunscreen
I love this stuff. It's such a light formula and blends right into my skin. I've been using it for years and haven't found another brand that I like as much. SherriD
Verified Purchase
Good Product
One of the best sunscreens I've tried. Sometimes I have a problem with it pilling before I even get it rubbed in all the way, but still better than most sunscreens ive tried. LovelySkin Customer
Verified Purchase
Favorite!
This is my favorite sunscreen brand. It applies so smoothly. LovelySkin Customer
Verified Purchase
Tinted!
Love the tint and often do not wear makeup. Lightweight moisturizer! JessieL
Verified Purchase
Amazing
The tint on this product is perfect on my skin tone (very light cocoa). It looks great and doesn't leave any whitecast at all, other tinted sunscreens definitely did. Overall the quality of this product is superior to all other brands I've tried. jennyjenny
Verified Purchase
Light & Effective
Recommended by my esthetician, I never leave home without applying, EltaMD UV Clear Broad-Spectrum SPF 46 Sunscreen - Tinted provides protection and light coverage to even out my skin so I don't need foundation! Great product. ybenedek
Verified Purchase
Expensive but worth it
I prefer tinted because it doesn't leave a ghostly cast on the skin. It has a matte finish, not shiny or greasy looking. If I apply it to my entire face two x per day, one container will last me 6-7 weeks. MikeinColorado
Verified Purchase
Blends in well even on fair skin
I have pretty fair skin and was wondering if this would be too dark but it blends in pretty well and basically disappears. Nice feel to it, too. I'm happy with this. LovelySkin Customer
Verified Purchase
Great Sunscreen
This sunscreen was recommended to me by my dermatologist. Love the way it feels on my skin and the tint is perfect for providing all the coverage needed. This sunscreen will definitely be a repeat purchase for me! LovelySkin Customer
Verified Purchase
Great Product
Love using this product. LovelySkin Customer
Verified Purchase
Great sunscreen...tint a plus!
Provides great SPF protection and nice overall color tint. A new fav product! Great recommendation from my dermatologist. LovelySkin Customer
Verified Purchase
BEST SUNSCREEN EVER!
This sunscreen is so top of the line. It feels like skincare and gives some coverage great for no makeup up days or under makeup. Color girl friendly! Itssimplysteph
Verified Purchase
Must Have!!
I love this sunscreen. it doesn't leave a white film on your face and it does not clog pores. It is perfect for year-round use!! CeeCeeJ
Verified Purchase
Sheer and effective coverage
I've been using this tinted sunscreen for around 5 years now. I'm outside a lot and feel that my skin is well protected. My skin is sensitive, and I've had no issues with breakouts. Plus, my skin is a mid-olive tone, and this blends right in, while others tend to make my skin look ashen. LovelySkin Customer
Verified Purchase
Best SPF!
I can never find sunscreens that I like specifically for my face because I'm acne prone, but this one makes my face feel almost "velvety" smooth, is tinted but not TOO tinted, and super lightweight. I haven't broke out once from it and I can't go a day without using it. I'm obsessed and will never look back! 10/10 recommend!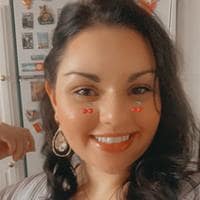 Brittnkremer
Verified Purchase
My go-to summer sunscreen!
EltaMD makes the best sunscreens - lightweight, smooth to apply and don't cause my skin to breakout. My derm highly recommends too! acherry
Verified Purchase
Holy Grail
Love this stuff. I keep coming back for more. It's got a great texture, is protective, and is a perfect color for my skin tone. LovelySkin Customer
Verified Purchase
Best Sunscreen
This is my Fav sunscreen and I use as a Primer. I am so happy this company carries it. I'm new to this company but so far they have been so great with delivering the real product I love and shipping has been the best. I will definitely have this on my auto ship here. LMonkey
Verified Purchase
Best sunscreen ever!
I purchased the tinted and clear versions and they both work awesome. They dry to a true matte finish, protects my skin, and has no scent. When I want just a hint of color I use the tinted. Love them! Best SPF hands down!
I've used this since March and absolutely love it! I have sensitive, acne prone skin and this sunscreen is great. Very lightweight, not greasy and it gives you the perfect amount of tinted glow to be worn on it's own or as a primer (which is what I do). shelby1211
Verified Purchase
Good
Came highly recommend and does a good job. I only wish it provided a bit more coverage but this works as a good base for my foundation and concealer. SkinReviewE
Verified Purchase
Best sunscreen!
I absolutely love this product! I have acne prone skin, and this sunscreen does not break me out. The formula glides on and is not cakey or shiny at all. I've used others and this one is by far my favorite. LovelySkin Customer
Verified Purchase
So good
Didn't leave any residue and didn't clog my pores. LovelySkin Customer
Verified Purchase