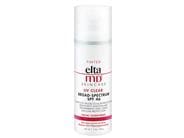 Write a Review - Receive 50 Rewards Points!
Tell us your thoughts about EltaMD UV Clear Broad-Spectrum SPF 46 Sunscreen - Tinted so we can help you find the right products. With your review, you'll also receive 50 Rewards Points. Please note that it may take up to 72 hours for a review to appear on site. All reviews are subject to moderator approval.
Write a Review
22 Results
Tint is much too dark
I really enjoyed the feeling but sadly the tint is just too dark for my skin tone, and I'm pretty tan. I may purchase untainted in the future. LovelySkin Customer
Verified Purchase
Works but lightens skin tone
I prefer the Daily Tinted but use this when I have active pimples. Even though this is tan tinted the active ingredient slightly whitens the skin so my I've complexion is lost. LovelySkin Customer
Verified Purchase
On the fence on this one
The pros- As a sunscreen this works great. Goes on nice and doesn't feel heavy as some do. The cons- It turns my face a reddish color, sort of like a slight sunburn. EltaMD Tinted
The color didn't blend well into my skin. I wish I only purchased the clear. Should have returned. Sunshine87
Verified Purchase
Nice but not suitable layering with moisturizer and make up
I bought the tinted EltaMD SPF, good things texture is nice and your skin will not burn under the sun also good for acne prone skin like me. However, the negative side is your makeup looks chunky, sticky and uneven also not suitable to wear after moisturizer. Overall, it's okay. LovelySkin Customer
Verified Purchase
sunscreen
It has a smooth texture; however it has contain chemical sunscreen ingredient. I did get few pimples if I am using it for few days. I only recommend for occasional use. Very greasy/shiny
Didn't work for me it is very very shiny and the color is too dark for my skin tone. LovelySkin Customer
Verified Purchase
Not for me
I usually use the untinted version and it works better for me in terms of my acne. I found that this tinted version increased cystic acne on my face. I really wish it would have worked for me since it has a wonderful light color to it. Goes on wonderfully as well. So smooth. I just can't handle the increased acne with this.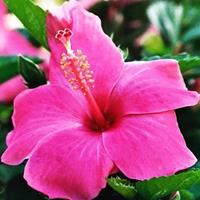 It's okay
I've never used a tinted sunscreen before. It is okay, but it peels if you put too much on. I usually put an extra I have left on my had as a second application on my upper cheeks where I burn easily. The fact that it peeled made me feel like I wiped half of the sunscreen off before I was done putting it on. LovelySkin Customer
Verified Purchase
Tinted Sunscreen
This sunscreen has a smooth, lightweight finish, and I like the pump bottle for easy dispensing. However, the tint is too dark for my fair skin tone. LovelySkin Customer
Verified Purchase
EltaMD Tinted Sunscreen
I like this product but not as well as some others I've used. A lot of product comes out with one pump — really too much for my face. Also, the color is a little dark and orangey for my fair skin. LovelySkin Customer
Verified Purchase
Meh, drying for me
I loved the tint of this sunscreen, and the fact that I could use it in lieu of makeup during the day. However, after a few days of my skin would get so dry. I had to stop using it. It's probably a good product for someone with oily skin. LovelySkin Customer
Verified Purchase
Coverage and sunscreen
I use this for days when I'll be outside walking, working in the yard or at the beach. It provides decent coverage and, most importantly, sunscreen. I have had issues with it not staying put as much as I'd like, and I've experienced some eye irritation when wearing in extreme heat, as it sweats and gets to close to my eyes. LovelySkin Customer
Verified Purchase
Just ok
The consistency was a little too thin for my preference. Color was good. LovelySkin Customer
Verified Purchase
Tinted Sunscreen
I have used the Elta MD Sunscreen for a few years and love the product. I tried the tinted sunscreen, knowing it would provide some color, which would be good for days when I don't really want foundation. Unfortunately, the color made my skin have a red tinge about it. The product still felt fine, but it didn't give me that slight tan glow I was hoping for. So, I'm going back to the untinted version. LovelySkin Customer
Verified Purchase
Not for me
This product goes on nicely but I can not wear it. It's way too dark for my skin. It has a definite warm tone. I wish EltaMD would make it also in a cool tone. I have a fairly light complexion but most other universal tints in other brands are fine for me. I was so wanting for this to work. I'll go back to the untinted one. Elta UV Clear Tinted *****
Elta UV Clear Sunscreen Tinted is a very good product. Gives just enough tint in the summer and I use it in the winter with a little face make-up. Elta has enough spf coverage and I like the zinc oxide too. Have been using these products for years from LovelySkin and will continue to do so in the future. LovelySkin Customer
Verified Purchase
not good for acne
unfortunately this makes me break out. I gave it to my mom. My esthetcian actually confirmed that she has heard this is not so good for those with acne. I am going back to skinceuticals uv physical defense. LovelySkin Customer
Verified Purchase
Clear in the product name does not mean "untinted"
I LOVE this product in the untinted version. The tinted color is suitable for fair skin - more pink than yellow. LovelySkin Customer
Verified Purchase
Great consistency, not so great for acne
I bought this at my dermatologist's office at first and have been using it for 3+ months now. Great consistency, goes well under makeup and I don't even need a moisturizer over it most of the time. However, not so great for the acne. I have sensitive, acne-prone skin and I've been breaking out ever since I started using this. Not deep, hormonal acne, but surface pimples. I would come home every day with at least 3-4 new pimples and I thought I was losing my mind. I finally stopped using it and, viola - immediately stopped breaking out. So sad, especially considering it's supposedly made for those of us with acne. LovelySkin Customer
Verified Purchase
Streaky!!
I was so excited about this product. It goes on nicely and makes my skin feel very smooth, but I cant use it! It leaves tinted streaks all across my face. I dont know if I got a bad batch or what but Im very disappointed :( but the color and texture are very nice. I think Ill try the UV Clear untinted instead. LovelySkin Customer
Verified Purchase
Tint color doesnt apply evenly
Have tried samples of this and always liked it, however the bottle I just ordered goes on very patchy with the tinted color. Its not overly noticeable inside with poor lighting- I noticed it when I was outside in the sun- my skin was splotchy with the color. Very disappointed. Otherwise I really like the product. Just dont buy the tinted version.