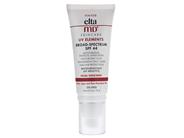 Reviews For
EltaMD UV Elements Broad-Spectrum SPF 44 - Tinted
$35.50
316 Results
Elta MD UV Elements SPF44
Hi, I absolutely love the elements spf44, tinted. I have used other EltaMD products, clear and daily and I feel the Elements is hydrating and non-irritating. I like the tint that this provides as I felt the non-tinted took some time to have the "white" cast to disappear. Great product, bad pump
This is great sunscreen. Especially being a physical blocker sunscreen, it doesn't feel too heavy (even for someone like myself with oily and acne prone skin) and blends in easily. For a tinted sunscreen, it has pretty nice coverage also. Overall I love the product but the pump is horrible! I could barely get anything out even from the first time I used it. Now I just unscrew the top to get it out, so not a big deal but I think it is something Elta should improve! Savrising
Verified Purchase
Top notch tinted sunscreen
This is a great product - it spreads easily, gives a nice color and makes my skin look great. I will be ordering this again. skymom5
Verified Purchase
Streaky
Nice coverage with tint but becomes streaky throughout the day, turns orange, especially with sweating. Not good for a waterproof SPF. Would not buy again. LovelySkin Customer
Verified Purchase
The best sunscreen!
I have tried so many different tinted sunscreens and they all left me feeling too greasy or dry/cakey. I have combination, acne-prone skin and this gives me great coverage without breaking me out or leaving me feeling greasy at the end of the day! I also love that it is a physical sunscreen so it is safe for pregnancy. I use it instead of foundation over my normal moisturizer and it is perfect. Definitely not full-coverage if that's what you need but does cover up my redness and any spots I have. I will never try another SPF! LovelySkin Customer
Verified Purchase
Incredible SPF
I love EltaMD for many reasons— affordable, effective, and doesn't irritate my acne prone skin. Absolutely love the tint of this sunscreen as well for a natural glow! CourtReg
Verified Purchase
Love this product
Recommended by my esthetician. I use it as my foundation. I'm 68 years old and have a couple of dark spots on the left side of my face. Since I started using the the EltaMD UV Elements Broad-Spectrum SPF 44 (Tinted) those spots are almost invisible. I'm not sure that the product actually faded the spots but I do think that it prevents the UV rays from darkening the spots from sun exposure. I golf and walk a lot so I get a fair amount of sun. I would highly recommend this product. Also, I've noticed that my dermatologist carries the EltaMD brand. LovelySkin Customer
Verified Purchase
ALL TIME FAVORITE
This is by far my favorite every day SPF I have ever used, its the perfect amount of hydrating without being too greasy or heavy, the tint is just right, I love that it has hylauronic acid as an ingredient, I can't bring myself to try any other SPF LovelySkin Customer
Verified Purchase
The best sunscreen for acne prone skin
So good. No oils to leave you feeling clogged. I never wear makeup so I was nervous about the tint at first, but it blended in with my light tan skin tone perfectly. It goes on like a lightweight makeup and blends in smoothly. I have acne prone skin and it doesn't make me breakout like every other sunscreen on the market SGBreeze
Verified Purchase
Love this tinted sunscreen.
Love this tinted sunscreen. This tinted sunscreen works for my daughter who has a pretty light skin tone and for me with my darker skin tone. The sunscreen looks and feels thick, but it actually is easy to apply. It feels light and smooth and does not leave a greasy feeling on the skin. LaSteph
Verified Purchase
Terrible packaging -- pump still doesn't work!
I excitedly bought the sunscreen when it came out several years ago and, like many customers, had to return it because the pump stopped working after 2 uses, despite trying everything I could to get it to dispense. Wanted to give it another shot and recently bought it again. Same thing: pump stopped working after only 2 uses. This is ridiculous. Also, this has a silicone-heavy texture and turned greasy and white-ish by afternoon. LindsayB10
Verified Purchase Claudiasantana
Verified Purchase
Great Product
I have purchased many sun protectors but this one is the BEST! Normally I am allergic to anything that protects my skin but this one is outstanding! I highly recommend! Maxine2019
Verified Purchase
Tinted Elta MD-Great product/questionable packaging
I love the tinted EltaMD, but the pump is already not working and I've only used it about 4 times. Not sure why this is, but it has happened with all of the tubes I have purchased in the past. EltaMD needs to manufacture the product with a different pump or just make it a plain old squeeze tube! LovelySkin Customer
Verified Purchase
Favorite
Best sunscreen I have used LovelySkin Customer
Verified Purchase
Awesome Product
This product is awesome. I am in my early 60's and this has a light moisturizer and goes on smoothly. The tint color is beautiful and coverage is good so that I don't need any type of foundation for daily wear. Definitely recommend EltaMD for all ages. LovelySkin Customer
Verified Purchase
My Fave!
I absolutely love this sunscreen! Just enough coverage to wear alone while providing great protection! Shawnna
Verified Purchase
Great sunscreen
I love this sunscreen! It doesn't irritate my sensitive skin. Since it's tinted, it works well over my skincare for my natural, makeup free days and it works beautifully under full makeup. It gives me a nice, natural, fresh look. It's hydrating yet not oily or greasy. Clssycalildy
Verified Purchase
EltaMD UV Elements Broad-Spectrum SPF 44 (Tinted)
I bought this product because I received a sample packet from my local dermatologist. I am very pleased with how nicely the tint blended in with my skin tone. I definitely recommend this product. Very easy to use and offers good coverage. LovelySkin Customer
Verified Purchase
Great product.
I have fair skin so it gave me a slight glow. Not greasy at all. One of the best sunscreen on the market
I like EltaMD sunscreens. But personally I don't like tinted ones. CustomerD
Verified Purchase
Love the texture
I been using this for two years, my favorite brand, love how it feels on my skin, no grease at all, perfect for under makeup !! Anaceci
Verified Purchase
Must Have
EltaMD is my go to for sunblock. This tinted sunblock goes on smooth, gives good coverage and evens out my skin and blocks the sun. It's great for days you don't want to wear makeup! Best sunscreen
I love this tinted version because it evens out my skin & I can wear it alone. It's also great under makeup b/c it's not greasy.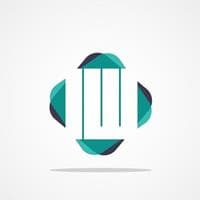 Best facial sunscreen ever
Love this product. Goes on smoothly. Of course love the zinc component with the hyaluronic acid.