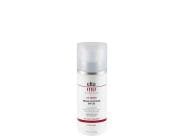 Reviews For
EltaMD UV Sport Water-Resistant Broad-Spectrum SPF 50 - Pump
$50.50
166 Results
Perfect Outdoor Sport Sun Pro
This is now my favorite outdoor sun protection for when I'm biking, running or playing at the beach. It does go on white, which transfers to clothes or bags or doors if you're careless like me and put on too much. But it does get absorbed in short time and does the job and I don't get sunburned. Expensive but worth it
It's the only sunscreen that has worked for years while going our for a long run in the hot sun or on vacation in the intense sun of Cancun. Has no fragrance and it applies very smoothly with no white cast. LovelySkin Customer
Verified Purchase
Great Sunscreen!
Love it! Easy to rub and it doesn't leave your skin with white residual. Will be recommending to friends & family. LovelySkin Customer
Verified Purchase
Great protection
Would highly recommend. Dermatologist recommended it. LovelySkin Customer
Verified Purchase
EltaMD UV Sport SPF 50
Love the Elta MD products. With sensitive skin, EltaMD UV Sport 50 is great for daily use. I take long walks and feel safe and protected with this product. I know they have products that are more oil free however with older skin, I feel a little oil goes a long way in giving a more youthful appearance. I use it on my face as well as arms and legs. It might be pricey but nothing is better. My go-to sunscreen
I've repurchased this countless times. I prefer non-chemical sunscreen, and while this one has some octinoxate, it is mostly a mineral sunscreen. The texture is like a moisturizing body lotion. It rubs in well and is not white and pasty. It's waterproof, so I usually just apply once per day when I'm out enjoying nature. The big bottle is a good value and lasts a while. Millefolium
Verified Purchase
The BEST of the best
Our family has been using this sunscreen for years and nothing else compares!!! We are on the beach frequently, and between the sun, salt, and sand our skin takes a beating. This sunscreen stays on beautifully, has a pleasant smell, and protects our skin so incredibly well. I have used many other sunscreens and they all fall short of this one. It is very pricey but SO worth the cost, as we end up using less (less re-applying), and it is safe and effective for kids. I also use the Elta MD face sunscreen and it's awesome as well. I had an issue with the pump not working correctly on a recent bottle, and LovelySkin helped me troubleshoot. In the end they replaced the bottle because it was faulty. HIGHLY recommend this sunscreen and the company LovelySkin. JMackay
Verified Purchase
Elta Sport SPF 50
Great moisturizing sunscreen with SPF 50. Easy to use on a daily basis. Love Elta's products. LovelySkin Customer
Verified Purchase
No White Residue!
This was recommended to me by my dermatologist after I had to have a basal cell skin cancer spot removed. This sunscreen absorbs easily, protects well and doesn't have an overpowering smell. It is lightweight and even my kids will agree to wear it! I'm never going back to the drug store for sunscreen. I've found my favorite! Writeontrend
Verified Purchase
Great outdoor sunscreen
Love the EltaMD UV Sport Water-Resistant Broad-Spectrum SPF 50 - Pump. Easy to use and did not get a burn at the lake :) LovelySkin Customer
Verified Purchase
My Go To Sunscreen
EltaMd is my go to sunscreen. It is the only sunscreen I use for my body. I highly recommend this product along with all EltaMd products. Effective, Comfortable Sun Protection
This is our go-to sunscreen whenever we'll be in the sun for extended periods. We bring it to the beach in Aruba, and we don't burn. We have very fair skin and have had skin cancers and MOHS surgery to remove them, so we only want the best in sun protection. This is it, we will never be without it. LovelySkin Customer
Verified Purchase
Elta MD UV sport resistant sPF 50
Love this sunscreen, a bit heavy but still works quite well LovelySkin Customer
Verified Purchase
Love elta md sunscreen
My husband and I love elta md sunscreen. We both use the UV Sport Water-Resistant Broad-Spectrum 50 first thing in the morning and we're confident that we're protected in the Texas sun on our morning walks. We never run out! LovelySkin Customer
Verified Purchase
Thumbs up
This is the only sun block that does not burn my eyes when I apply it to my face. Love Elta products. Very affordable, effective and gentle on your skin. Must have this summer!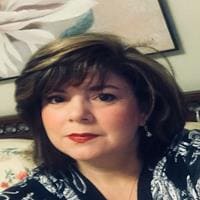 Love the size and the dispenser!
This has got to be my favorite sunscreen I've ever used. It goes on smooth and I use it for both body parts and my face. And it's SPF 50!! LindaJo
Verified Purchase
Water resistant sunscreen
I really like this sunscreen for my sensitive skin. It absorbs fast and doesn't stay greasy but is also moisturizing. LovelySkin Customer
Verified Purchase
Great stuff.
Love this. Dissolves into skin quickly. Not oily or heavy. EltaMD UV Sport Water Resistant Broad Spectum SPF 50
This product is fabulous!! For years I used this product in a tube. When I tried this a whole new world opened up for applying sunscreen. Thank you Elta for thinking how much easier this is using a pump, and thank you LovelySkin for making it available irishrose2
Verified Purchase
love it
Elta MD was recommended by my dermatologist. It is great for athletes and swimmers as it is water-resistant and spf 50. It is not greasy although it does give a whiter tint than some sunblocks but I feel it is doing its job and blocking harmful rays. it is my go-to sun protection. LovelySkin Customer
Verified Purchase
Ella md products
My dermatologist always recommends this brand. And I love how you can rub it in easily without a white residue. It is very compatible with my sensitive skin, and does not have an odor. LovelySkin Customer
Verified Purchase
Not greasy & keeps me from burning!
This is my go-to sunscreen to keep my skin looking good. It goes on smoothly, isn't sticky, smells great & most importantly, protects my skin from burning. I live near the beach & put this on as my daily routine! Ella MD 50 for the Golf Course
I enjoy this large size pump for golf and walking. It has no fragrance and goes on sheer. I recommend it. Broncobarb
Verified Purchase
Vital For Sun Lovers
I hike regularly usually in the early morning so I apply this sunscreen whether the sun is shining or not. I've never burned when I use it and for those extra-long hikes, I carry a smaller tube with me. I find that this pump-style dispenser makes it easy to put on right after a shower. It's creamy but not greasy and by rubbing it gently in the white color dissipates. If you're a sun lover this sunscreen is vital! Great sunscteen
This is the only sunscreen I use for my family at the beach. LovelySkin Customer
Verified Purchase