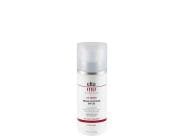 Reviews For
EltaMD UV Sport Water-Resistant Broad-Spectrum SPF 50 - Pump
$50.50
Re-applys greasy
My biggest downfall with this sunscreen is that it re-applys greasy. The first application is great but after that it gets more and more of a greasy look, which gives a sweating look. I do like that it is waterproof and I like to use it on rainy days or days at the beach for that reason. However, it isn't my daily face sunscreen anymore due to the greasy re-application. It also does burn for a long period of time if I get it into my eyes. I like that I can get 7 ounces of this at a much more reasonable price than some of the other EltaMD products. Also EltaMD overfills the pumps by a small amount in case they leak during transport so you're really getting even more! LovelySkin Customer
Verified Purchase
Definitely sunSCREEN, not sunBLOCK
I have found that this product keeps me from burning, but not from darkening. It is difficult for me to rate since I was hoping to block the sun and avoid further freckling. If your goal is to tan w/o burning, this stuff is great! It doesn't feel terribly greasy, it is easy to apply and spread and it holds up in the water. Even my children who are very prone to burn, weathered our Florida vacation beautifully. LovelySkin Customer
Verified Purchase
Love the Product; Hate the Pump
This is the best sunscreen, EVER; I swear by it! However, the pump on the larger size is cheap, and it breaks every time. I end up having to pull the pump out and pound the bottle on the palm of my hand to get the product out - very frustrating. I highly recomend this sunscreen, but go for the tube size and skip the pump. LovelySkin Customer
Verified Purchase
My husband loves it
I thought this product would be the same as the UV Clear, but is not. I love the Clear because it does not have the typical sunscreen smell, and this product has it. My husband works a lot in the sun and he loves this product. LovelySkin Customer
Verified Purchase