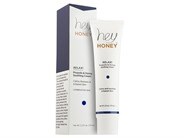 Reviews For
Hey Honey Relax! Propolis & Honey Soothing Cream
Great Product
This is a great product for sensitive skin. It's able to hydrate my skin without causing any kind of acne or pimples. LovelySkin Customer
Verified Purchase
Love!
I first tried a sample of this through Ipsy . I loved everything about it. Natural ingredients, honey scent , no redness to skin. Thank you for making this, I would love to try your other products as well! A little pricey, but worth it! Best face cream I've used
I first got a sample of this product thru IPSY. I loved it so much I pitched it. I love the way this cream feels on your skin it absorbs so easily and leaves your skin feeling so very soft. I also have problems with redness on my face and these products help tremendously with stopping it! I highly recommend this product. MarshaM
Verified Purchase
I love this
I got a sample of this in my Ipsy bag and now I can't live without it. It makes my skin feel so much better than when I wasn't using this. When I run out of the Ipsy sample I will definitely be buying more I'm Addicted!
Got this in my ipsy bag. Now I'm here because I can't live without it!! I need to bathe in it lol! I don't spend money on myself often, so that says a lot. Non-greasy, instantly absorbed, leaves your skin feeling velvety and smooth. Even the dryest skin can't compete. I work in food service and wash my hands thousands of times a week. This makes them feel like woman's hands again. And the scent is intoxicating It's a Keeper
This cream moisturizes with no greasy after feel. Absorbs nicely into the skin leaving a matte finish. It hasn't caused any acne breakouts and is extremely soothing. I've used this cream right after a micro needling and it didn't burn my skin or cause further irritation. The fragrance reminds me of rose petals. This cream is a keeper.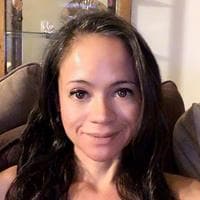 AgingGracefully
Verified Purchase