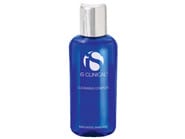 Reviews For
iS CLINICAL Cleansing Complex 2 fl oz
$24.00
26 Results
Love this!
I've been using this face wash for several months and I love it! It has helped clear up my face without irritation. It doesn't contain fragrance or unnecessary ingredients, which is hard to find anymore. A little goes a long way so you definitely get your money's worth. Great result
The best facial cleanser ever that I tried! LovelySkin Customer
Verified Purchase
Love this!!
I love this product. I was afraid at first of using this, but I am so glad I finally just decided to try it. Makes my skin feel so soft afterwards and doesn't irritate my skin at all and my I have dry sensitive skin. Highly recommend this. product. Great Cleanser
Wonderful, silky cleanser!!!! It's gentle, but tough. Gets all of the grime/makeup off, somehow without making your skin feel stripped, tight, or dry. One of my staples! Micahfh
Verified Purchase
Is clinical
This cleanser I like because it makes my skin clean and smooth. LovelySkin Customer
Verified Purchase
gonna repurchase
really love it !!! my skin feels good after using it, clean and moist. and 60ml is really small but good for travel. ssssssSarah
Verified Purchase
iS Clinical Cleansing Complex
This clear, lightweight cleanser is quite powerful—it removes makeup and exfoliates. I feel like my skin breathes after I use it. LovelySkin Customer
Verified Purchase
Impressive Cleanser
I have been using a very expensive cleanser for many years and was ready for a change. After reading such glowing reviews about iS Clinical Cleansing Complex I decided to try the small size I was very impressed—it is a light weight gel that is gentle yet thoroughly cleanses my dry, sensitive, mature skin. I just ordered the full size!! LovelySkin Customer
Verified Purchase
Perfection
This face wash is must buy. I first tried this as a sample and then bought the small size to keep trying it. My skin has never been clearer. It doesn't overdry my skin, and my acne has been so much better even when I am hormonal. I will definitely continue to buy it. A little goes a long way, it lasts long enough to justify the price. LovelySkin Customer
Verified Purchase
The Goat!
This is the best face wash I have tried in all my 26 years of living. It cleanses and soothes the skin without that dry tight feeling afterwards. I use the 60 second method, and my skin hasn't looked better ever. Love this!! Will repurchase forever. Krosa93
Verified Purchase
Super smooth
This cleanser....wow! It's gentle and deep cleaning at the same time. My skin feels so smooth after washing with IS Clinical. Gentle enough for everyday. LovelySkin Customer
Verified Purchase
Good cleanser
Very nice cleanser it removes even eye makeup and does not leave my skin feeling dry and tight. LovelySkin Customer
Verified Purchase
Excellent cleanser
I have sensitive, acne-prone skin with hyperpigmentation issues. I was already a fan of is Clinical serums and just began using the cleanser. I really like it! You only need a small amount. It thoroughly cleanses and isn't drying yet has exfoliating properties in the ingredients. I think for the amount you get, and the small amount needed per cleanse, the price point is good. LovelySkin Customer
Verified Purchase
Gentle Effective Cleanser
This cleanser was recommended as being gentle and effective, so I bought the small size to try it. I am definitely planning to buy it again in a larger size. I like that it is foamy but easy to rinse off. My skin feels soft and refreshed, but not dry, after I use it. I use it in the morning so I cannot say how it works for removing makeup. LovelySkin Customer
Verified Purchase
Great for travel
This is my favorite cleanser, so I bought the 2 ounce size for my travel bag. LovelySkin Customer
Verified Purchase
My skin loves it
Great cleanser for acne prone and sensitive skin LovelySkin Customer
Verified Purchase
Cleansing complex
This was my first IS Clinical product to try, so I bought the smaller version to test it out to see if I liked it enough to purchase the full size and after using it for a few weeks I can say I absolutely love it and will be buying the full size. It was not drying on my skin and did a great job at removing all dirt, oil and make up away. It also did not break me out or cause any flare ups in my skin. Definitely recommend this face cleanser. It is also fragrance-free. LovelySkin Customer
Verified Purchase
Love this
I have the big size of this and did not want to be without it on a vacation that I am taking. So very glad that they make the travel size and that LovelySkin carries it. Wonderful cleanser. Effective!
This cleanser is buzzed about in the beauty world, and I think it's a nice, gentle, effective product. A little goes a long way. LovelySkin Customer
Verified Purchase
Amazing
I have never tried an expensive cleanser, and I won't try another because this is amazing. Doesn't dry out my dry, acne prone skin. I only regret I didn't buy the full size, however the Travel size will still last a while. You don't need much at all. I will definitely repurchase. LovelySkin Customer
Verified Purchase
hands down to smoothness 💋
So much I heard from and to, and so it's time to try myself. I was looking for this product on a travel size and found it here at LovelySkin so I did purchase it, for the very first time, and the rumors are true this cleanser are beyond smooth my first time to experienced such smoothness on my face. So happy with my purchase + free deluxe gift + free 2 product of my choice + free shipping. This is my go to shopping site ⭐️⭐️⭐️⭐️⭐️ to LovelySkin Inc 💋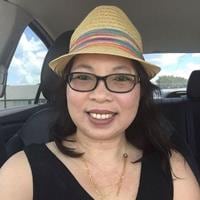 Lovelyliz
Verified Purchase
Effective Cleanser...
I am really enjoying this cleanser. Not much of a scent, doesn't dry out my skin. Pretty gentle and lovely consistency. Seems to help my breakouts as well. I love it. LovelySkin Customer
Verified Purchase
Cleansing Difference.
Love this product to use in shower when cleansing my face. Goes on silky and smooth and cleans skin softly. LovelySkin Customer
Verified Purchase
No breakouts!
Smells nice, low foaming action, and rinses cleanly. I like to use it before a facial. It can be a little drying on combination skin, just remember to use a moisturizer. I dont think it "diminishes acne" as much as it claims to, but I havent broken out from it. The 2 oz. is great if you just want to try it, but the 6 oz. size gives you bigger bang for your buck. And lovelyskin always has it on sale! Perfect for travel
IS Clinical Cleansing gel is all I use. It cleans without drying or tightening. I am now traveling quite a bit and this is the perfect size. Thank you for offering this. LovelySkin Customer
Verified Purchase