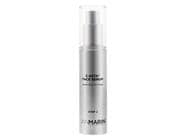 Reviews For
Jan Marini C-ESTA Serum with DMAE Complex
Lovely Vitamin C serum
I have tried several different vitamin C serums. I know this step is a necessity for my face. This is my first time using C-Esta. I love the texture and smell. It is easy to dispense. So many times I have tipped over the bottle and spilled serums. And wow they are expensive when that happens. It is silky and a little goes a long way. The staff at my plastic surgeon's office gave their blessing that it was a good product to be using. I appreciate this since there are so many out there to choose. Freshface
Verified Purchase
Jan Marini C-Esta Serum
I decided to try this serum because it has DMAE in its ingredients. I try to use products with DMAE and Vitamin C-ester. The first 2 weeks of using this my face broke out a little bit and then it got used to it. I stopped using my C+E+ferulic acid serum when I started using this serum. After a couple of weeks, I felt that I needed to add it back into my new regime with the C-Esta Serum. Now, I just add a drop of the CE Ferulic to the C-Esta Serum and that works for me. Since doing this, my skin tone has improved. I gave it 4 stars because I do not think it is strong enough for me as it is and it is pricey. I buy it on sale. So far so good
I recently switched to this from SkinCeuticals C E Ferulic as I was looking for a cheaper alternative. Smells amazing, soaks in and is lightweight. No complaints so far. LovelySkin Customer
Verified Purchase
Love it
I love this stuff. The C- Esta along with the bio-clear lotion and Bioglycolic cleanser go along way in keeping my skin hydrated and looking clear. I only give 4 stars because I think the price is too steep and notice that Jan Marini raises prices a few dollars each year on all products. At least purchasing from LovelySkin usually gives me the best price and speed shipping. So I'm thankful for that. LovelySkin Customer
Verified Purchase
seems to work fine, but not a fan of the smell
The serum seems to be effective, and no better or worse than SkinCeuticals C E Ferulic which is my usual product, but I find the odor to be a bit offensive. It wears off quickly, so I am only dinging the review one star. LovelySkin Customer
Verified Purchase
The verdict is still out
I purchased this bottle after receiving it as a sample in one of my orders. I didn't realize how much I liked it until I ran out of my sample. I loved it the way it made my skin look. I felt like it made my face appear more flawless before putting on my moisturizer. I didn't realize how pricey it was though until I went to purchase it. Although I do love this product, I don't know that I will buy it again just because of the price. I will have to see how I feel again after using it more consistently. LovelySkin Customer
Verified Purchase
I love this serum!
I know that Jan Marini products are top-of-the-line in terms of research and skin care. And I personally love this Vitamin C serum. It's light but effective, and I use a serum like this for the long-term benefits, not how it makes my skin appear immediately. Even so, I love the way it feels (and smells! it might not be for some tastes, yet I find it a lovely fragrance that dissipates so it's not very noticeable). It seems to be hydrating, yet not to make my T-zone oily. I like it very much! LovelySkin Customer
Verified Purchase
Jan Mariani C-ESTA serum
I have used Jan Marini C-Esta products for 3 years and like the serum. It is light weight and gives a good result in producing smoother skin and more a more even skin tone. Have ad some issues with pump but not a consistent issue LovelySkin Customer
Verified Purchase
Smell good
It makes my skin clear and bright. I wish the product is a bit thicker. LovelySkin Customer
Verified Purchase
Jan Marini C-ESTA Serum with DAE Complex
Great foundational product for the other Jan Marini products I use. LovelySkin Customer
Verified Purchase
LOVELY
This is a lovely product and is quite gentle and effective. Love how my skin looks and feels. I also use as a primer sometimes because it leaves a smooth, satiny finish. One bottle lasts quite awhile. Jan's C-Esta
This stuff has really evened out my skin's overall texture. My face is smoother and fine lines are less apparent. I did find it a bit drying at first, but now I just follow up with a moisturizing sunscreen (usually Jan's) and my skin feels great. LovelySkin Customer
Verified Purchase
great product
i use 5 different jan marini products so i can't really tell which ones are doing what but i have a suspicion that this product is what has been working to make my skin look much healthier. I can't live without it. LovelySkin Customer
Verified Purchase
Great product!
I have been using this off and on for years ( am 55yrs now). Product provides great results in smoothing skins appearance and helping increase moisture to menopausal women as myself. LovelySkin Customer
Verified Purchase