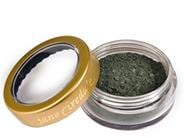 Reviews For
jane iredale 24 Karat Gold Dust Minis
10 Results
Very fun to use!
I tried the 24-karat gold dust. The product is light, but easy to use and sparkly enough to add a little pizzazz while remaining subtle. I have been wearing it as an eyeshadow, and it lasts all day. When applied lightly, I find it still looks professional for an office environment. In the evening, I layer it and get a more dramatic effect. I have also sprinkled it on my cheekbones, and shoulders for evenings out. I will definitely try other colors in the line. LovelySkin Customer
Verified Purchase
LOVE this!!!
Im almost embarrassed to admit how much I love this product. I have so many different colors. A little background: Im 45 years old. I never got into the body glitter trend even in my days going out dancing with the girls in my 20s. This product is NOT body glitter. Thank goodness. What it is, is a VERY fine powder shimmer. I use it a number of different ways for a nice healthy glow or shine. Its NOT like body glitter. I have to repeat myself. You can put a dollop of body lotion in your palm and then shake the color of your choice into the lotion, "mix" in your palm and apply to legs and arms. Just adds a little shimmer! Ive also done it with face moisturizer. Seriously. Does NOT give you weird glittery effect. Just a little glow. But my absolute favorite way to use is to add it (in my palm again) to hair gel and then dab into hair. Again, just adds shimmer and shine. I have dark blonde/light brown/reddish hair so I use a variety - bronze, gold, rose gold, etc. VERY fun product and I dont feel as though Im "not acting my age" because the effect is VERY subtle but nice. Try it!! TJDwyer
Verified Purchase
sparkly
It's sparkly - If you want dramatic sparkle then you wont be disappointed. I've only used on eyes so far & it popped. LovelySkin Customer
Verified Purchase
My favorite eye shadow!
I have been using the gold dust minis for 6 years, and they are my favorite product to put on my eyes. They have a lot of pigment so a little bit goes a long way, and the shimmer/color really gets my eyes noticed (I get a lot of compliments). The white is my favorite, especially when I am tired, because it really brightens up my eyes. And the color lasts all day without any primer or other products, so I can't say enough about these little gems! LovelySkin Customer
Verified Purchase
Beautiful color
I love this eyeshadow,it goes on smoothly and the coloris beautiful. I would love to order more colors! LovelySkin Customer
Verified Purchase
The product that makes my eyea pop!
I absoultly love this product. It is a must have for my makeup routine. I own the bronze, silver, and gold. It just depends on my mood for which color I apply. I use a brush and apply it which a little goes a long way. I have many coworkers that use it as well now that I introduced them to it. It just the best eyeshadow I have found. I even put it on my skin sometimes to give it that nice shimmer. LovelySkin Customer
Verified Purchase
Beautiful color!
This shimmer color is such a beautiful compliment for my face! It really makes my face glow and look so healthy - no need for much makeup. I plan to get more colors for the summer. Highly recommend! LovelySkin Customer
Verified Purchase
Real Pretty!
It is just right for finishing touches. Perfect for any part of the day. LovelySkin Customer
Verified Purchase
Gold Dust
Perfect for a summer night out and can be used on face or shoulders or anywhere! Love it! LovelySkin Customer
Verified Purchase
So pretty
All the shimmers out there, this is the best. I have purchased the bronze and the gold. I get so many compliments on the shimmer....great for the eyes, cheeks and body~! LovelySkin Customer
Verified Purchase