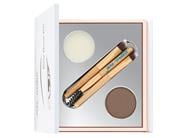 Reviews For
jane iredale Bitty Brow Kit
10 Results
Handy Brow Kit
I love this brow kit. It works very well and the color blends in nicely with your brows.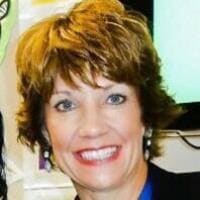 Very natural way to enhance my brows!
This powder stays put and looks great! A little goes a long way. I expect this to last for at least a year! Great value! LovelySkin Customer
LovelySkin Employee
Looks natural
My eyebrow looks so natural. Easy to apply and no irritation. LovelySkin Customer
Verified Purchase
WOW
Highly recommend. Very soft color and blends well. LovelySkin Customer
Verified Purchase
Creates Elegant Eyebrows
This is a great product for filling in those areas where your eyebrows may be a bit sparse. I chose the brunette color and it has worked great on my dark brown brows. I do not need to use a lot either for the desired look. Plus, the product helps keep your eyebrows smooth and sleek throughout the day. Excellent!!!
What a bit of genius this product is. My esthetician has warned me over and over NOT to use brow pencil, mascara or gel products to fill in my brows because, this will cause loss of brow hair here and there when removing those products... and once that hair is removed by the root it NEVER grows back in. So I tried this little kit and am DELIGHTED by the results. Easy to use, perfect small compact size, yet with surprisingly easy to handle, small size tools. Very well put together in a charming, small and sensible package including a mirror. One morning application of this product lasts, flawlessly, all day long. What could be better? Im sold on this little gem of a product for good! LovelySkin Customer
Verified Purchase
Bitty Brow Kit
Wow! I have been looking for a Brow product for years...and I found it! My brows have been getting thiner, lighter and a little unruly as I age. This is the only product that gives me an natural look and takes care of those wiled hair. Very easy to use, if I go beyond my line I just cleaned it up with a Q-tip. I love the Jane Iredale product line and this is one of their best. LovelySkin Customer
Verified Purchase
Natural brows
This product fills in and shapes brows that look natural, not painted on. Stays all day after a spray with the hydrating mist. LovelySkin Customer
Verified Purchase
JI bitty brow kit
Perfect soft color, a great value LovelySkin Customer
Verified Purchase
Big Help Comes In Small Package!
My eyebrows become unruly at times. This product helps tame that problem. We all need a little help now and then. Take a chance it WORKS!. LovelySkin Customer
Verified Purchase