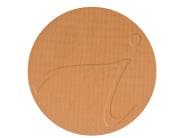 Reviews For
jane iredale PurePressed Base Mineral Foundation SPF 20
Best Mineral Powder Available
I have been using this powder for years and it is outstanding! LovelySkin Customer
Verified Purchase
Beautiful Finish but Not for All Skin Types
I have had sensitive skin and acne issues my entire life. I also have combination skin with a little oil on my T-zone. The JI loose powder foundation didn't make me break out but I hated the constant mess. The PurePressed foundation got rid of the mess and I loved how smooth it felt gong on. It did settle in my little wrinkles and I did not like that two or three hours after wearing I needed to blot or powder because my chin and nose were so oily. The worst thing was that I broke out after using it. I tried only blotting and not using powder but it kept making me break out, so I had to stop using it. If you have normal skin and want something quick, this is great. If you're like me- not wanting to accentuate wrinkles or break out, maybe not. My makeup staple
I have used this every day for almost 10 years. I love how flawless it makes my skin look without making me look powdery or made up. It has some sun protection too. The compact is nice, easily fits in my cosmetic bag and neutral. I use the warm sienna. Amazing!
Love this foundation. It is so light yet conceals all the redness i have on my face. Covers a lot but is so smooth and very easy to apply! Love this product, it is the only thing that works on my sensitive skin. A New Favorite
With broken blood vessels on my nose a fact of life and a dark spot adjacent to the corner of my eye the new normal these days, this pressed mineral foundation has been a wonderful find. I use a cotton swab to dab the powder on the dark spot next to my eye, the included sponge to camouflage the nose issue and then a powder brush to finish things off, the look is good to meet the day. After all these years, Im still an amateur with make up so application has to be very simple. This product meets all the necessities. Mazzuchelli
Verified Purchase
Pure pressed base mineral foundation
I love everything about this powder! Love the glow it gives me and the spf protection! LovelySkin Customer
Verified Purchase
Nice product
As all of JI products are, this is a very nice one. I like to use it over my foundation to finish my makeup but I also sometimes use it just for some sheer coverage. The quality of the product is quite evident. Hardest thing is choosing the right color. But received some samples from JI so that helped. LovelySkin Customer
Verified Purchase
Great coverage!
Goes on very nicely whether using the included pad or a tight kabuki brush. Stays on for a long time, and I get compliments on my skin when I wear it! I love the compact too, looks good and feels sturdy! LovelySkin Customer
LovelySkin Employee
love this product
I bought this for my daughter and we love this product. Very light and very smooth. LovelySkin Customer
Verified Purchase
Best Foundation
Absolutely the best foundation for me. I have tried lots of foundations over the years. This makes my skin look like me but better. It is not heavy nor too matte. Just glows. Sometimes I fall for other foundation pitches but always return to this. Also, it does not break me out. Love it. My favorite foundation ever!
I love Jane Iredale Purepressed Base! It is so quick and easy to apply with a makeup brush. The coverage is fairly shear, but just enough for what I need. My face feels clean throughout the day, and I dont breakout. LovelySkin Customer
Verified Purchase
Love it!
jane iredales pure pressed powder is my absolute favorite foundation! It goes on smooth and stays all day. LovelySkin Customer
Verified Purchase
Wonderful product.
Jane Iredale Purepressed base powder is by far one of the best powders Ive ever used. I switched from years of using Chanel to Jane Iredale after I saw how velvety supple & soft it covered my skin, without clogging my pores. I decided to give it a try after It was recommended by my Dermatologist & have been happy ever since. The refill base is simply a delightful bonus. LovelySkin Customer
Verified Purchase
I used to love her...but its all over now.
I used to love this product and only used it because of the mineral based, clean formula. However, it went on thick and didnt look natural. I have more problem skin than most but I didnt feel like it was as even as the other powders Ive used in the past. Im now using Bobby Brown and it works better on me. This product is just too thick. Same excellence
I have been using the loose powder for several years and wanted something new. This pressed base is perfect. I can toss it into my overnight bag or purse. The coverage is good and the color is true. I am happy with my purchase. LovelySkin Customer
Verified Purchase
Good product
Ive been using the amazing base but purchase this for traveling , if you have oily skin, this is definitely better, I personally like amazing base, but both are great products. LovelySkin Customer
Verified Purchase
The Best Foundation Ive Tried!
Ive used Bare Minerals foundations for years, but recently switched over to the Jane Iredale brand! One word, WOW! Ive noticed a huge difference in the appearance of my skin and texture! It makes your face glow. Its extremely natural looking and gives you amazing coverage without looking heavy. I will never use anything else! LovelySkin Customer
Verified Purchase
All-In-One Product!
This product goes everywhere with me as it acts as a foundation, powder and sunscreen. It has amazing coverage whether you're using it as a foundation or as powder and leaves my skin looking flawless. LovelySkin Customer
LovelySkin Employee
You'll love this!
My favorite thing about this makeup isn't just the awesome coverage, but that I know what I am putting on my skin is safe and is the highest pure mineral out there. I love this makeup and will never use anything different. LovelySkin Customer
LovelySkin Employee
PurePressed foundation
This is by far my favorite foundation I have tried! It leaves your face flawless!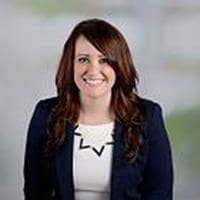 CarrieH
LovelySkin Employee
Wonderful
The best mineral base that I have used. It doesnt cake or get into your wrinkles or creases. Provides a beautiful matte finish. The coverages range is from sheer to full. I got the latte colour. This colour is lovely it is market as a warm colour but I considered it a neutral it has the perfect balance of yellow and pink. LovelySkin Customer
Verified Purchase
Must have
The best foundation powder ever! I absolutely love the coverage that I get from the Jane Iredale Pure Pressed powder. Finally, a powder that gives great coverage but looks very natural. LovelySkin Customer
LovelySkin Employee
Where have you been all my life?
What a major breakthrough! Natural ingredients+cute packaging+spf+and flawless finish. Major must-have! LovelySkin Customer
Verified Purchase
perfect touch up
Apply with a brush for ideal touch up on a sunny day, or an extra layer of protection on the go. LovelySkin Customer
Verified Purchase
Looks natural
Set with Pom mist and it really helps. You will need to concealer first, as the coverage is not full, but its so gentle and looks so natural I hardly care about the star step. I do recommend a in person color match. Note the loose color spectrum is very different LovelySkin Customer
Verified Purchase