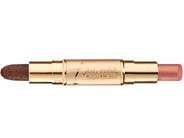 Reviews For
jane iredale Sugar & Butter Lip Exfoliator/Plumper
$25.00
Sugar & Butter Lip Exfoliator/Plumper
This is great stuff. The sugar really smooths your lips. The gloss is beautiful and moisturizing. Especially great in winter. Good product but too small.
Okay I love this product but it's way too small. That's why I gave it 4 stars. The exfoliating part smells and taste delicious lol and it works, it is not too grainy to where you have to keep wiping or wash your lips. I just massage with my own lips or finger than lick it off lol. The other end looks so pretty on the lips, the color would look great on any skin tone. It's like a natural pinkish color that has some sparkles to it. It looks very neutral to your lips. It has a slightly cool feeling in the lips, lips feel soft and kissable, perfect for dates lol. But the thing I don't like it doesn't last long so I have to keep reapplying it. I would buy again only because it's convenient on the go. Perfect for traveling. It feels amazing in lips and taste great. The packaging looks fancy. The product is chemical free and cruelty free. Which I love to support brands that are cruelty free and I live to buy products that don't have harsh chemicals. LovelySkin Customer
Verified Purchase
Sugar & Butter Lip Exfoliator/Plumper by Jane Iredale
This is the best lipstick I've ever used. The exfoliator leaves my lips so soft & the creamy texture of the lipstick work perfectly together. What a super combo! And it's small size fits in my pockets, so I'm never without it! Fabulous! Just ok..
I love the balm side of this but the exfoliator fell apart and would leave pieces on my lips. Much smaller than expected Cass1234
Verified Purchase
Not sure about this product
I ordered the sugar and butter lip exfoliator/plumper hoping that it would help my dry, flaky lips. It's ok. The sugar side does exfoliate, and I like the butter side. It's moisturizing, and the color would look good on any skin tone. The moisturizing doesn't last. The sugar side broke at the base even though I did not roll it up very far. I think for the cost the moisturizing should last longer. Not sure I would order this again because of the cost. LovelySkin Customer
Verified Purchase
Just okay...
I really wanted to love this product but it's just okay. Recently all the lip products I've gotten from jane iredale tend to break in the first few uses. Applying the sugar scrub is easy, but it seems to take a lot of pressure to get enough on your lip to be effective. The plumper didn't really seem to do much and broke off at the base after two uses. I won't buy again. LovelySkin Customer
Verified Purchase
Very nice
I've used this a few times thanks to my esthetician. I've loved it and decided to now order it from LovelySkin. I'm so excited they have it! LovelySkin Customer
Verified Purchase
Scrub n Tingle
The scrub is great, and the lipstick color and tingle are lovely. Took a star away because the lipstick slides back into the case while applying. The ingredients and the way they make my lips feel make up for it though. Happy wbmy purchase. 😊 LovelySkin Customer
Verified Purchase
Love
Sugar and butter lip exfoliator and plumper gently exfoliates my lips leaving them smooth and hydrated. The lip plumping side tingles and tastes good too. Together, they leave your lips soft and kissable! I definitely recommend this product. LovelySkin Customer
Verified Purchase
Excellent
I've used other lip scrub products but I think this one is my favorite. Does the job to remove flakes which happens in winter months here in the desert Southwest. The color on the other side is pretty, soft in tone and would match any skin tone. Gives a glossy but not sticky feel. Will repurchase when I run out. OnTheMesa
Verified Purchase
Perfect 2 in one lip product
I love this product so much that I would give it so many more than five stars. Don't hesitate to pamper yourself by purchasing this. It also makes a perfect stocking stuffer! It will suit any skin tone by perfectly enhancing and plumping the lips. LovelySkin Customer
Verified Purchase
Really like
Love the darker scratchy side. Really feels like it is treating my lips. Gives a slight color, but more using it for the sloughing effect. Good winter addition
This had been a good addition to my winter routine. The sugar exfoliator is nice. I haven't noticed a big difference regarding the plumper but the product is soothing after the exfoliation. LovelySkin Customer
Verified Purchase
Sugar and Butter Lip Exfoliator and Plumper
This product has just enough granules to get rid of dead lip skin cell. It has a slight tingling feeling and is creamy with a low gloss. The tint is very faint, so lip color would be needed on my pale lips. I am not sure of how much it pumps my thin lips, but I like the feel and taste. Can''t live without this!
I cannot stand chappy or dry lips. This is the #1, by far, product I have used that both exfoliates, hydrates, and plumps my lips! After the first one, I was hooked and will never NOT have one on me at all times! LovelySkin Customer
Verified Purchase
Jane Iredale sugar & butter Lip Exfoliator
This combo lip stick/exfoliator is ideal for your purse.Small and compact to carry in your pocket. The scrub is nice and sweet, and the lipstick has a neutral tint with a bit of essential oil to give the lips a nice tingly feel. LovelySkin Customer
Verified Purchase
A must have!
The brown sugar is great in exfoliating your lips! And I love the lipstick color. So much so, I wish I knew what the color of the lipstick shade is so I could purchase a full tube of it. I love the tingling feeling the lipstick gives you! LovelySkin Customer
Verified Purchase
The first JI product to disappoint me.
I purchased this product because I liked the concept of the scrub with the plumper...the idea is great but the execution on all points of this product is wrong. I will be returning this. The sugar is great, but I can tell that it won't last as long as the other side the "butter." The butter color is very faint, I thought it would have a little more pop. The tube in which it comes is small and compact great for the purse, but when I rolled up the tube to apply the butter after the sugar, the tube rolls down on me and I have to hold the tube in place to apply the product. Terrible packaging and formula (IMO), but a great concept. Def. would never buy this again - and I usually LOVE JI!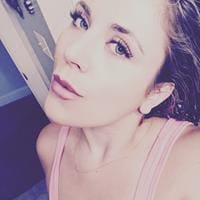 LizzMama
Verified Purchase
Could be better...
This product feels okay on the lips but is difficult to apply. The scrub does not go onto lips without really dragging the tube across with a heavy hand. The color is also a very pale color that doesn't last at all. Would not purchase again. LovelySkin Customer
Verified Purchase
it tingles...it works
Pleasant to use and it really does plump my lips. I use the brown sugar end to exfoliate - but not every time - and then rub my lips lightly with a washcloth. I dab the plumper stick on my lips and over my biplane. It works. It's pleasant. I recommend it. LovelySkin Customer
Verified Purchase
Softer lips in a minute
This Sugar is ideal for ridding lips of dry chapped skin. I use the sugar the most and sometimes use the butter. The sugar makes this all worth it to me. I use in the morning and the evening everyday! It is easy to use, easy to pack and keeps my lips soft. LovelySkin Customer
Verified Purchase
lip exfoliator and balm
I love the exfoliator part even though it is a bit messy. The balm is okay. Maybe sell them separately? LovelySkin Customer
Verified Purchase
Sugar and Butter Lip Duo
Such a pleasant surprise! I initially ordered this product on impulse because I love the Jane Iredale line. This small lip duo is really fantastic. The sugar side helps to exfoliate my lips and the butter side smooths and conditions like a super high quality lip gloss. The color is basically neutral giving your lips a sheer hint of color. After trying out the Sugar and Butter lip duo I immediately ordered 5 more for my friends. LovelySkin Customer
Verified Purchase
Softens w/ Beautiful Color
I have been using the sugar and butter lip duo for many years. The brown sugar side exfoliates my lips and leaves them soft. The beautiful lip color glides on just like butter and is very natural looking plus it moisturizes. LovelySkin Customer
Verified Purchase
A "Must Have" Product for me
I keep a tube in my purse, and one at home. Its great to exfoliate the lips, and the color looks very natural.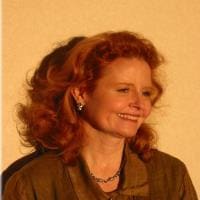 JackieA
Verified Purchase