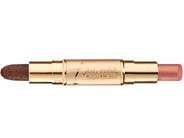 Reviews For
jane iredale Sugar & Butter Lip Exfoliator/Plumper
Sugar & Butter Lip Exfoliator/Plumper
This is great stuff. The sugar really smooths your lips. The gloss is beautiful and moisturizing. Especially great in winter. Sugar & Butter Lip Exfoliator/Plumper by Jane Iredale
This is the best lipstick I've ever used. The exfoliator leaves my lips so soft & the creamy texture of the lipstick work perfectly together. What a super combo! And it's small size fits in my pockets, so I'm never without it! Fabulous! Very nice
I've used this a few times thanks to my esthetician. I've loved it and decided to now order it from LovelySkin. I'm so excited they have it! LovelySkin Customer
Verified Purchase
Love
Sugar and butter lip exfoliator and plumper gently exfoliates my lips leaving them smooth and hydrated. The lip plumping side tingles and tastes good too. Together, they leave your lips soft and kissable! I definitely recommend this product. LovelySkin Customer
Verified Purchase
Excellent
I've used other lip scrub products but I think this one is my favorite. Does the job to remove flakes which happens in winter months here in the desert Southwest. The color on the other side is pretty, soft in tone and would match any skin tone. Gives a glossy but not sticky feel. Will repurchase when I run out. OnTheMesa
Verified Purchase
Perfect 2 in one lip product
I love this product so much that I would give it so many more than five stars. Don't hesitate to pamper yourself by purchasing this. It also makes a perfect stocking stuffer! It will suit any skin tone by perfectly enhancing and plumping the lips. LovelySkin Customer
Verified Purchase
Really like
Love the darker scratchy side. Really feels like it is treating my lips. Gives a slight color, but more using it for the sloughing effect. Can''t live without this!
I cannot stand chappy or dry lips. This is the #1, by far, product I have used that both exfoliates, hydrates, and plumps my lips! After the first one, I was hooked and will never NOT have one on me at all times! LovelySkin Customer
Verified Purchase
Jane Iredale sugar & butter Lip Exfoliator
This combo lip stick/exfoliator is ideal for your purse.Small and compact to carry in your pocket. The scrub is nice and sweet, and the lipstick has a neutral tint with a bit of essential oil to give the lips a nice tingly feel. LovelySkin Customer
Verified Purchase
A must have!
The brown sugar is great in exfoliating your lips! And I love the lipstick color. So much so, I wish I knew what the color of the lipstick shade is so I could purchase a full tube of it. I love the tingling feeling the lipstick gives you! LovelySkin Customer
Verified Purchase
it tingles...it works
Pleasant to use and it really does plump my lips. I use the brown sugar end to exfoliate - but not every time - and then rub my lips lightly with a washcloth. I dab the plumper stick on my lips and over my biplane. It works. It's pleasant. I recommend it. LovelySkin Customer
Verified Purchase
Softer lips in a minute
This Sugar is ideal for ridding lips of dry chapped skin. I use the sugar the most and sometimes use the butter. The sugar makes this all worth it to me. I use in the morning and the evening everyday! It is easy to use, easy to pack and keeps my lips soft. LovelySkin Customer
Verified Purchase
Sugar and Butter Lip Duo
Such a pleasant surprise! I initially ordered this product on impulse because I love the Jane Iredale line. This small lip duo is really fantastic. The sugar side helps to exfoliate my lips and the butter side smooths and conditions like a super high quality lip gloss. The color is basically neutral giving your lips a sheer hint of color. After trying out the Sugar and Butter lip duo I immediately ordered 5 more for my friends. LovelySkin Customer
Verified Purchase
Softens w/ Beautiful Color
I have been using the sugar and butter lip duo for many years. The brown sugar side exfoliates my lips and leaves them soft. The beautiful lip color glides on just like butter and is very natural looking plus it moisturizes. LovelySkin Customer
Verified Purchase
A "Must Have" Product for me
I keep a tube in my purse, and one at home. Its great to exfoliate the lips, and the color looks very natural.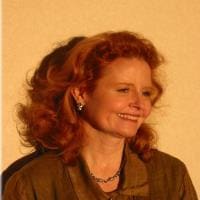 JackieA
Verified Purchase
Love it!
Great product to get soft, plump lips! Exfoliates and smooths, especially in the winter when my lips tend to dry out. The lip shade is beautiful, darker rose pink with hints of gold. Buter & Sugar lip duo
Excellent product. Will purchase this item from now on. LovelySkin Customer
Verified Purchase
Awesome Product
I just love this stuff-use it daily to exfoliate my lips and the color is wonderful. Will purchase again!!! I love this product!!!
I got this lip product for the first time, and I love the exfoliating end! It is great for then moisturizing the lips. I also love the color! LovelySkin Customer
Verified Purchase
Exfoliation
I enjoy using this Butter Lip duo very much, especially in the winter. I like that you can just lick your lips to clean up after exfoliating, and the plumper feels great. i wish that the exfoliator were a little more moist. Brendagrass
Verified Purchase
FAVORITE
Love this lip product,my lips always get dry & cracked in the very middle,this helps remove the dry skin & keeps them well cared for in all types of weather,I love the color end also,keep in purse