Reviews For
LovelySkin LUXE Mattifying Antioxidant Moisturizer
LOVE!
I absolutely love this moisturizer. I have combination skin, and I have had quite a bit of difficulty finding the perfect daytime moisturizer. This works perfectly by adding enough moisture but also keeps the oil in my T-zone under great control. This is truly one of my very favorite products! LovelySkin Customer
Verified Purchase
Lovely
This product is great! It gives a nice matte finish, and makes trouble spots less noticeable. Sometimes, I go run errands or whatever with just this product on my skin. I never would have done that before I found Lovely Skin products. Thank you! LovelySkin Customer
Verified Purchase
Perfect lightweight moisturizer
I received a sample of this moisturizer and loved it. It has a light texture and goes on smoothly. I use this every morning under my tinted SPF or would also be great under make up. I tend to have dry skin but found heavier creams would end up greasy after a few hours under my tinted SPF or make up. This is a perfect lightweight moisturizer. LovelySkin Customer
Verified Purchase
Great product.
This moisturizer makes my skin look & feel fantastic and it absorbs quickly. The added bonus is how it performs under makeup. I do not have oily skin, but after hours of wearing makeup, some oils do come through. LUXE keeps the shine to a minimum. I would highly recommend this product. Fabulous Moisturizer!
I have tried many moisturizers to no avail for my sensitive/oily skin that has become problematic to breaking out. Jasmine (customer service rep) recommended I try LovelySkin LUXE Mattifying Antioxidant Moisturizer, and I just placed my second order. I have not ever been able to use a moisturizer that did not make my skin itch, breakout, become more oily, cause blackheads etc. I have been using this product daily since July 2017 and have not experienced a negative occurrence with my skin. I highly recommend this moisturizer to anyone with sensitive, oily skin or a combination of both. My skin is now reaping the benefits! LovelySkin Customer
Verified Purchase
Great Moisturizer!
This moisturizer doesn't leave you skin feeling oily and has just the right amount of moisture to even out the skin. LovelySkin Customer
Verified Purchase
Does what it claims
my skin becomes an oil-slick with several other moisturizers, but not this one. It doesn't give my skin a matte finish, but it does make it normal and works very well under makeup. My skin feels soft and supple. The fragrance is very light, which I prefer. I wish I got more for the price, but hopefully the antioxidants are really working. LovelySkin Customer
Verified Purchase
Great moisturization without the shine
I have the kind of skin that is both very dry and oily. I usually get oily skin as the day progresses and often have to use oil blotting sheets or some other product to prevent it or remove it. I've noticed since using this moisturizer that I am less oily but I am also staying moisturized and do not have the dry spots where I usually would get them. If I had to say one negative thing, it would be that there is not enough product in the tube. I use two pumps when I apply it, so I would like a larger size. No complaints about the product itself, though. LovelySkin Customer
Verified Purchase
T-Zone Control
I just have to use a moisturizer—because I hate the feel of dry skin—even though my T-Zone at 66 years of age is still oily! Finding this product was a find for me. I love to go without my makeup as often as I can, and this moisturizer allows me to do that because my skin is soft yet the mattifying quality keeps my T-Zone in check. It lasts all day long and my skin glows. I also like LovelySkin LUXE Ultra-Rich Peptide Moisturizer for the days that I want a little extra moisture for my skin. I highly recommend this product. LovelySkin Customer
Verified Purchase
Love!!!!
I am loving this moisturizer to layer with my other serums. I have to be careful because I have combo/oily skin that tends to break out when I use too many heavy things. This is perfect and I can't live without it now! LovelySkin Customer
Verified Purchase
Best Moisturizer Ever
I was skeptical at first, wondering why we needed something new. This is now my favorite facial moisturizer--never greasy, goes on smoothly. One tube lasts longer than I ever expected.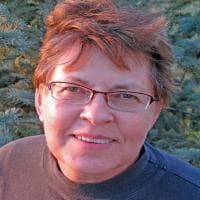 Moisturizer
Love it! Makes my skin feel great! LovelySkin Customer
Verified Purchase
A great product for those who love a matte finish
This is a dream product - performance, look, feel, weight, value. I recommend it instead of a foundation primer for youthful skin because it gives the right polished effect without the heaviness that some primers add.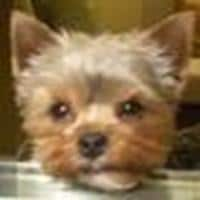 It does what it claims!
I have oiler skin in the summer and even after using a more "mattifying" foundation, a few hours later my face looks oily especially in my T zone. I decided to give this moisturizer a try. I love how it feels on my face, very light and absorbs quickly. Although it is mattifying, my foundation looks great over it. It lasts all day. I love how hydrated my skin feels (very soft) and looks without that oily look. Love it and would highly recommend it. LovelySkin Customer
Verified Purchase
Love this product!
I have oily skin and have trouble with shine during the day. I decided to try this product for my morning moisturizer. Love it! It helps keep my oily shine in check. I don't need to blot til later in the day instead of before noon. Highly recommend if you have oily skin. LovelySkin Customer
Verified Purchase
Great day time
Simple yet effective day time lotion for oily combo skin. I use this everyday and love it! LovelySkin Customer
Verified Purchase
Im hooked...
I luv this. I thought Id try a mattifying cream bec. the other LovelySkin cream I had been using under make-up tended to turn my face shiny hours later. I decided I would use that cream only at night-time & use this new Luxe cream under make-up, & it has worked out just as I had hoped for...wonderful! It makes my face look supple & fresh (& Im going on 47!). Love it, Love LovelySkin, overall. Pls. keep your sales & promos going so I can afford to sustain my regimen..thanks! LovelySkin Customer
Verified Purchase
My new favorite product
My skin is very oily and I have problems with shine all day. I have been using this product with my tinted moisturizer and it controls my oil all day! LovelySkin Customer
Verified Purchase
3 in 1 Must Have
LovelySkin Luxe Mattifying Antioxidant Moisturizer is perfect for my skin. This one product serves as my free radical warrior and moisturizer. It also does not leave a shine on my skin. I love its light feel. LovelySkin Customer
Verified Purchase
A new favorite!
Dr. Schlessinger personally suggested this during my appointment. Now it's my new favorite! This stuff is absolutely perfect for acne-prone skin in desperate need of moisture! It smells good, goes on smooth and doesn't take much. It's light enough to wear under my foundation and even year-round. I can't elaborate enough on how well it has worked. TWO THUMBS UP! Great Moisturizer!
Resveratrol AND peptides, I cant go wrong! I'm loving the way this makes my skin look, and I use it every morning before I apply my SPF and makeup! I cant wait to see what other products LovelySkin LUXE is coming out with! LovelySkin Customer
LovelySkin Employee