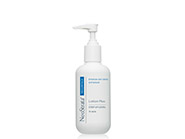 Write a Review - Receive 50 Rewards Points!
Tell us your thoughts about NeoStrata Lotion Plus - AHA 15 so we can help you find the right products. With your review, you'll also receive 50 Rewards Points. Please note that it may take up to 72 hours for a review to appear on site. All reviews are subject to moderator approval.
Write a Review
24 Results
Love it!
I bought this for the dark patches on my legs. I was surprised! They haven't completely disappeared but are certainly less noticeable. I also liked that it moisturized my skin but didn't leave it with a sticky or tacky feel. It has become one of my favorites.
Great product
I love this product, I've been using this on my arms because a lot of products make me break out on the back of upper arms. This product helps with the rough and bumpy skin. It's also helped with some poison oak and red bug bites.
Skin like a baby's bottom
I'm 61 years of age and when I started using this product my face was a mess, I had adult acne, scaring and a ruddy complexion and after using this product a couple of months my skin was like a baby's bottom. I've now been using this since about 25 years now and I constantly get compliments from family and strangers. My most favorite is you look like a porcelain doll and this is without makeup. And another amazing thing that's very noticeable is wrinkles. I may have some but I've yet to find any. To sum it up I can't say enough, NeoStrata lotion plus 15 is truly a miracle worker, there is not a morning when I get up that I even have to worry about looking in the mirror and hoping that I may have a pimple or even a new wrinkle. My skin looks exactly the same everyday, perfect!
Great for dry and bumpy skin
Years ago I had seen a dermotologist for red bumps on the backs of my arms. Expecting her to suggest some major chemical or extreme laser treatment she recommended this lotion instead. After the first use I noticed a difference in my skin texture, it was smoother and less dry. With continued use the benefits increase, resulting in smoother skin and less discoloration. I use it all over my body and have found it helps eliminate ingrown hairs. It's been over 5 years and I'm still using this product, I love it that much! I've yet to find a product to take its place. It provides the moisture my dehydrated skin needs desperately needs and helps exfoliate dead skin. I would highly recommend this product to a friend.
Great product and price
Keeps your skin smooth and bright for a great price
Neostrata lotion plus
It was really a good product although it made me itch a little other than that my skin is glowing !!!! Thx
Hyperpigmentation Issue
I ended up with hyperpigmentation after my pregnancy and was able to fade the spots with a concoction from a pharmacist. I purchased this lotion thinking I could just get even better and brighter skin after my marks faded but it looks like it was too much for my skin at one time. Should've started gradually and worked my way up to this high percentage. With that being said, my marks are back. I have to revisit the whole concoction again and start from scratch. Only 2 stars for me because I discovered that glycolic acid can revert the hyperpigmentation that existed. Neostrata is a great brand but just consult or research the percentage with a professional.
nice product
Have used this for years and feel that it truly makes a difference in fighting the aging process.
good product
I use it on my body and works well.
NeoStrata 15% moisturizer
My esthetician told me to use a moisturizer with Glycolic acid, and I recognized the Neostrata brand from from a previous affiliation. I have only used it for a few days, but so far so good. Years ago I used Obagi products, but have gotten away from them as they are so expensive.
Love!
This is a great exfoliating product but it is very strong! This is the first time I've used it and after my first application I peeled a bit and got red in certain spots, but I know this will go away with continued use. When I noticed my sensitized reaction I decided to use it less frequently, every other day or every 3rd day. I will work up to using it more frequently if my skin tolerates. After the first use, I saw lightening of acne marks and smoother skin. I choose to alternate this with my Retinol 1.0 from Obagi for enhanced results. I would recommend this to people who are experienced with using glycolic acid. If you have sensitive skin you may want to try a lesser acid value. Also, a little goes a long way! About a small pea size amount is plenty for my face. I am an esthetician and am quite familiar with glycolics, so I am really enjoying this one. I have already recommended this to my friends, family and clients. Very effective acid lotion! I'm definitely a happy Neostrata customer!
Too strong
I love this brand and thought I had pretty durable skin, but this burns with every application and reddens my skin. Will use on my body, but will not reorder.
Works Great
I used this lotion years ago when it was $17 at the dermos office. It works just as well as I remembered-it makes my skin soft from the first use. Its too soon to tell for anti-aging benefits-and Ive never used it on my face tho I know people who have. They dont have sunspots or pigmentation after decades of using the product.
Neostrata Lotion Plus - AHA 15
My dermatologist prescribed this for me a couple of years ago and Ive been using it ever since to prevent acne and also to reduce pigmented areas. It works well and my skin feels smooth. Id definitely highly recommend it (as long as its paired with suncream during the day time).
Neostrato Lotion plus 15-aha 15
I love this lotion, I use it on my face as a moisturizer and to stay break out free! It does the job well) My hopes is that this stays around forever to keep my skin clean and clear and beautiful!
Faithful user for 30 years!
My dermatologist prescribed neostrata lotion for adult onset acne that I suffered with in my early 30s. My skin immediately cleared and I have used it daily ever since. My skin is very smooth and at age 61 I barely have a line or a wrinkle yet. This is the most effective product I have ever used and I could not live without it!
Excellent
After only a few days of use, my skin felt so smooth. I will definitely order more.
What a great product!!
This was recently on sale and based on the good reviews and the fact it was "supposed" to help KP, which I've had forever and nothing....I mean nothing has ever made a difference including a very expensive lotion perscribed by my doctor. I tried it and noticed a difference the first time I used it! Amazing after a week of using it, I see a strong difference in the texture of my skin. I then didn't us it for a couple days and started to feel the same bumpy roughness back on my skin. I'm definitely SOLD on this lotion......worth every dime and then some! Started using again, and wa-la! What a nice surprise to get something that lives up to the hype.. Great Buy!
Neostrata
Like this product
chi308
This product is an excellent value with quick and awesome results! My skin is smoother and softer after just a few days of regular use!
Excellent Lotion
I tried a sample and I plan to purchase this lotion for daily use. It is not heavy, it feels good on and makes the skin feel softer.
The best Lotion
I have used this lotion over 10 years and I have had great result.
Love this product
I have been using NeoStata for over 20 years and could never be without it. A doctor precribed it once for me when I was traveling in California on business and I have used it ever since. It keeps my skin soft and smooth. I absolutely love it.
Great lotion
This is a great lotion for resurfacing properties and also feels good on the skin with minimal irration. I use this in combination with other products (Jan marini, etc), although I tend to alternative with my regime to get the best results. I have found that this product is one of the best and is inexpensive in relation to other glycolic products.