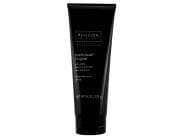 Write a Review - Receive 50 Rewards Points!
Tell us your thoughts about Revision Skincare Intellishade Tinted Moisturizer SPF 45 - 8 oz so we can help you find the right products. With your review, you'll also receive 50 Rewards Points. Please note that it may take up to 72 hours for a review to appear on site. All reviews are subject to moderator approval.
Write a Review
21 Results
Go To Product
This is my go to tinted moisturizer. I use it daily and it provides great coverage for a tint. It feels light on the skin and leaves a nice glow. LovelySkin Customer
Verified Purchase
Prefer the matte version
This does not work as well for me as the matte version of this product. It leaves my skin too shiny. This might be fine if you have perfect skin and features, or if you are okay with always using a powder after the application. I also found the matte version to have a slightly darker tint that suits my fair complexion better. My go to tinted moisturizer
Recommended by my esthetician, I was flying through the smaller sizes and made the leap to this mega-sized bottle. It's not travel friendly, and I'm guessing it is totally intended for professional use, but it's worked great for me. I fill up a small travel container when I fly (sometimes, I just use a new contact case holder, and it's enough for a few days.) It goes on smoothly and is a great light coverage with SPF. I'm a bit of a product junkie but keep coming back to this. It gives a great dewy fresh look that I love. AmberJean
Verified Purchase
Wanted to Love...
I really wanted to love this product. I loved the idea of a moisturizer and coverage all in one. The color is perfect—very neutral and not too light/dark. The coverage is very sheer. I had to return because it made my skin break out into weird textured bumps. Cstar049
Verified Purchase
Love this product
Does not irritate my sensitive skin and feels great on. LovelySkin Customer
Verified Purchase
Covers imperfections
Not only does this moisturizer glide on so smoothly, it covers imperfections too! LovelySkin Customer
Verified Purchase
Very moisturizing
I love how smooth and silky this glides on and how breathable it feels. I feel like the tint is relatively universal. It's not too pink or too golden. I want to say it's a 'cool' peach out of the tube, meaning it can go either way warm or cool depending on your skin color. I think it would work for most except the whitest porcelain pale skin with blue undertones and very dark skin. I'm a warm medium and it goes on a little light but adjusts quickly. The original formula (not matte) will leave a moisturized, dewy feel and a supple look. LovelySkin Customer
Verified Purchase
Skincare Intellishade Tinted Moisturizer SPF 45
I have been using Intellishade Tinted Moisturizer for many years. It goes on the face well and has a nice natural color coverage. I have tried other products but this has SPF 45 and nothing compares. I highly recommend this product. LovelySkin Customer
Verified Purchase
Wonderful Product
I am an Asian in my 50s and breakout easily. This product doesn't give me any problem at all. After I finished a tube. I purchased another tube at a larger size of 8 oz. since I love this product so much. First, this product doesn't cake my face at all. It is a light weight and even out my skin tones. Secondly, it has all the good ingredients that I need for my age. Finally, it moisturizes me and makes my skin soft and glow. Love the product for California weather! LovelySkin Customer
Verified Purchase
Best product ever -- 3 in 1!
This is my favorite product. One that I have gotten many friends to love as well. No need for individual moisturizer, sunscreen and foundation. Just use this product. And, someone it magically always matches my skin tone, even when I've gotten a spray tan or been out in the sun. Try it! You won't regret it. Must Have
I was hesitant because I am fair-skinned. It blends right in, and I use this daily. It is a must have! It give my face a nice sheen to it (the matte version does not have this). It does not feel greasy nor smells like sunscreen after applying it. Absolutely love this and highly recommend! I upgraded to the large size and have no regrets. LovelySkin Customer
Verified Purchase
Revision Intellishade Moisturizer
Revision Intellishade Moisturizer is only one of several Revision products that I have used for over five years. It offers the perfect amount of moisture and tint for everyday use. The fact that it is buildable makes all the difference. The Revision products do cost more than many others but they are worth every penny. LovelySkin Customer
Verified Purchase
I wear it every day!
It all started with a sample and then I was hooked. I like that it has enough spf for sun protection and a hint of color. Lightweight and invisible once applied, I can set it with a bit of translucent powder. It is perfect for everyday wear when I don't want to wear a heavier foundation. LovelySkin Customer
Verified Purchase
Every day essential
I wear this every day. It is the most natural foundation I have ever used. I have looked everywhere for something to wear for evenings since the spf isn't needed then. However, no other foundation covers as light and flawlessly. Must try - you will be so glad you did! LovelySkin Customer
Verified Purchase
Sumscreen and makeup in 1
I apply this every morning with a makeup brush and dust over it with some loose powder. It evens out my skin tone and provides great sun protection. I don't need any additional makeup with this so it takes a step out of my morning routine. It doesn't clog my pores or cause outbreaks. It's a great product! LovelySkin Customer
Verified Purchase
Revison Intellishade
The best sunscreen/moisturizer I and my family has ever used. We all love it! LovelySkin Customer
Verified Purchase
Large tube of wonderful...
I been using Revision Intellishade for awhile now, but when I saw that you could purchase it here in the 8 ounce tube, I got pretty excited and jumped on the opportunity to snap it up!! Love this product!! LovelySkin Customer
Verified Purchase
Intellishade
I am not sure if its because I use another moisturizer with this, or not, but this product looks very oily on my skin. I have been correcting this by putting a dry, powdered sunscreen over it. I give the product five stars, because I do think its a great product, and maybe the matte one if better suited for me. The oil/shine level of this is about the same as any typical sunscreen you buy from the drugstore. -Again though it could be because I use another moisturizer before putting this on. I like how my skin looks after putting this on. It smooths out my skin tone and does a good job of making my blemishes blend in. It says that this is sheer coverage, which it is, but I find it does a better job of covering blemishes and uneven skin tone than other tinted moisturizers. The high SPF is great! I recommend this product if you have drier skin, dont plan to use other moisturizers, or are ok with using some sort of powdered product over it. LovelySkin Customer
Verified Purchase
Love
This is one of the better daily SPF tinted moisturizers I have used over the years, do highly recommend this product to others looking for a high quality daily spf tinted foundation - moisturizer with treatment properties. Can be used alone or with other foundation depending on coverage amount desired. Expensive, but may be one of those products worth it. . LovelySkin Customer
Verified Purchase
Perfect moisturizing coverage as well as a sunscreen
Having fair skin a good moisturizing sunscreen is a must to start my day. I was a bit reluctant to try the tinted moisturizer in fear it would be too dark for my skin tone. Wrong! This stuff is awesome! It comes out a light beige and is silky smooth when applied. My skin drinks it right up so there is no streaking or flaking. All of the slight skin imperfections are covered, giving me a great base with just a hint of color for my other makeup. Now that its summer I simply wear only a mascara, and a tinted gloss. The intellishade gives my face the right amount of coverage for now. And the fact it has an SPF of 45 is perfect! Wonderful product!
I work out in the morning, then shower and get ready for my day. I guess Im very vain because I put on Intellishade before my workout. I had been buying the small tube, but bought the 8 oz. tube when I began applying makeup twice a day. I love this foundation. It covers my flaws and it SO each to apply. In the winter I use a little extra moisturizer, but in the summer it is enough by itself. Love it!! LovelySkin Customer
Verified Purchase