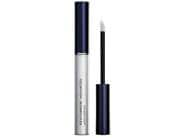 Reviews For
RevitaLash® Cosmetics RevitaBrow Advanced Eyebrow Conditioner
$110.00
Brows Will Loke
Makes my skimpy brows more full and actually helps tame them. LovelySkin Customer
Verified Purchase
New Eyebrows!
I have been using RevitaLash for a few months with excellent results, so when I realized the same company had a product for eyebrows, I decided to give it a try! I have to tell you I have very thin brows with almost no hair in the ends. It's been only a couple of weeks since I started using RevitaBrow and I am already seeing new hair grow! My eyebrows already look better and I feel I don't need to pencil them as much. I am looking forward to see my eyebrows in 2 months from now! LovelySkin Customer
Verified Purchase
Amazing
I really wasn't expecting much since my eyebrows were so thin, but within a week or so my husband noticed they were really growing. I am a confirmed success story with this. LovelySkin Customer
Verified Purchase
I Have Eyebrows
Love, Love, Love this product. My eyebrows look amazing. No need to dye them any longer. However, I do need to pluck around the eyebrow. No problem. Try this product. you'll be surprised. PS: I don't think it took too long to see new growth.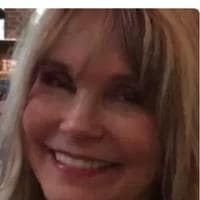 dlbrock
Verified Purchase
RevitaLash RevitaBrow Advanced Eyebrow Conditioner
This eyebrow conditioner works. I have had very thin eyebrows for years and after using this for a month now, my brows are much more thicker. Will continue to use daily. LovelySkin Customer
Verified Purchase
Revitabrow
If I could give this 100 stars I would! I had great results using the Revitalash on my eyelashes. So when this came out I was excited to try it! I am currently on my 4th tube of it(I buy the 6 month supply,) and I love it so much! I use to have great full eyebrows in my teens. Thin high arch eyebrows were in style when I started caring more about my looks back in the day. I plucked and waxed them so many times that eventually my hairs didn't grow back. Which was no problem until the full fluffy eyebrows came back in style the past 5 years or more. The first 3 to 4 weeks I didn't notice much of a change. Then one day I was looking in the mirror after getting ready and noticed how full my eyebrows were looking. I continued on using it everyday to the point that I had new hairs growing in the areas I thought I'd never see hair at again. I kept up with it and now have full darker brows. I use every other night now, sometimes every two nights to maintain them. I almost let myself get talked into getting microblading done. That or getting eyebrows tattooed on. So glad I went with my gut instinct to not do either one. I definitely recommend both Revitabrow and Revitalash! They work! Also great to buy at LovelySkin. Most always a sale or I use my 15% off discount from a previous purchase. Always cheaper here then in my home town businesses! RevitaBrow
Been using this for almost two weeks and I can already see hair growing stronger. Bottle is small though and not sure how long it will last. Will buy again hopefully it goes on sale! It really works!
First of all, beware of buying on other sites because many if not most are fake. I've wasted lots of money on knockoffs. Buy here to get the real deal. This clear serum increases growth of existing hairs and encourages little fine ones to grow as well. It also darkens the existing hairs. It has been wonderful for my aging, thinning brows. Well worth the money to get real hair instead of pencil lines. LovelySkin Customer
Verified Purchase
RevitaLash RevitaBrow Advanced Eyebrow Conditioner
This product works !! I have very thin eyebrows. I use this everyday and my eyebrows have changed so much for the better. Even my husband noticed. I will use this for life, unless they make an even better version or product. It really did work for me. I never write reviews. But this one is worth it. LovelySkin Customer
Verified Purchase
Miraculous!
Miraculous! That is what I have to say! My dermatologist accidentally zapped some of my eyebrow hairs, which I lost the next day. There was a gap in my brows. I was a bit worried as I over plucked my brows my entire life and probably hadn't had to pluck a new hair in a year or two. My dermatologist suggested this product. It took only three weeks and my brows are fuller, have filled in and I have had to pluck some new growths! I'm incredibly happy with this product! LovelySkin Customer
Verified Purchase
It Works!!
This is excellent for helping regrow sparse areas of your eyebrows due to over tweezing as well as helping the overall condition of your brows. I'm very pleased with the results and do recommend it. LovelySkin Customer
Verified Purchase
Grow Back Those Over-Plucked Brows!
I didn't think anything could revive my poor over-plucked eyebrows. Then, the girl that waxes my eyebrows recommended this product and holy cow! I have full brows again. This product is AMAZING! Writeontrend
Verified Purchase
Amazing
I couldn't believe that in a matter of weeks my brows were filled in. This product is amazing. Unfortunately, as you age, so do your brows. Mine were looking a little sparse, but this product helped tremendously! LovelySkin Customer
Verified Purchase
On the fence with RevitaBrow Conditioner
I have been extremely consistent with applying the RevitaBrow conditioner every night for 3 + months now. I do see some new brow growth where the brow hair was very sparse. I guess from the reviews, I expected something better. My brows are still bare closest to the nose bridge and I was hoping to have better growth by now. The product is very easy to apply, but not certain I will continue at the price of this product. Somewhat disappointed. But, glad it works so well for others. Just wonder if age has anything to do with results... Royalgirl
Verified Purchase
RevitaBrow Advanced Eyebrow Conditioner
I have been using the RevitaBrow for a couple of weeks now and noticed that the hairs on my eyebrow have filled in a bit and will continue to use for the long term effects. I have used other products on the market and read the positive reviews of this product. It works
I am on my third tube. I literally had half brows and very sparse. I now have full brows without any makeup enhancement. But, this must be maintained by continuing to apply the product according to the usage directions. But it only takes a few seconds each night to apply. I will continue using this product. LovelySkin Customer
Verified Purchase
Noticeable difference in my eyebrows!
I wasn't sure if I was going to like this product, but I received a free travel-size version with the eyelash serum and I like it a lot. My eyebrows looked noticeably fuller in just 2-3 weeks. Better yet, when I use it in the morning, it makes my eyebrows look great, and I don't need to pencil them in or anything. I will definitely be buying this product in the future. Fuller brows
RevitaBrow Advanced Eyebrow Conditioner has helped to fill in my brows. Easy to apply and results are amazing. LovelySkin Customer
Verified Purchase
Thick brows!
I have used RevitaLash RevitaBrow for 5 months. It took about 3 weeks to work. My brows were sparse and pale. Now, they are thick and darker. I am very pleased. One tube lasted about 4 months. You only apply this once a day. Other brands require twice daily application. Revitalash Revitabrow Conditioner
Super product, thin brows now look thicker and healthier as with all products. You need to be consistent in use to see a difference. Use nightly as part of facial routine, dries instantly, not sticky or flaky. LovelySkin Customer
Verified Purchase
Helps the existing eyebrows, waiting for new growth
I have been using this serum for about a month. I am convinced that my eyebrows look darker and thicker. I am still waiting to see growth in the mid brow area where the brow stylist over plucked. I also use Jamaican castor oil in conjunction with the serum and I have noticed that my eyebrows grew loooong. But again, waiting for new eyebrow growth. LovelySkin Customer
Verified Purchase
Used RevitaLash/Brow since they entered the market
Excellent product/price point. I have used the product for many years, and it continues to work. In fact, for the last few years, I used to maintain 3 x week. Easy to use! LovelySkin Customer
Verified Purchase
Thin brows
I am 62 years old, and my eyebrows are thin. I have used RevitaBrow, and they are coming back! They look also much better! I will continue to use this product! LovelySkin Customer
Verified Purchase
Thicker Brows
I've been using this product for over a year. I use it once a day, and it keeps my eyebrows nice and thick. I wouldn't be without it. LovelySkin Customer
Verified Purchase
Pre Tweezer Brows are Back!
Received a sample of this product a couple of months ago and decided to give it a try on my 58-year-old brows. (FYI, I routinely get my brows waxed every 4 to 6 weeks, and they looked nice but they were thin and sparse which is to be expected at my age). Truthfully, I didn't see much in the way of results after completely using the sample. Maybe, they appeared a bit more "tame" and conditioned at best. But, I decided to buy the full size product to see if I could get results like some other reviewers. Well, after 3 months, I swear that I now have brows like I had as a teenager. My esthetician was clearly impressed however she noted that I may need to continue using the product forever if I wanted my brows to stay this way. Well, I do and I will. I plan to stock up the next time it is on sale. Best product EVER!!! LovelySkin Customer
Verified Purchase