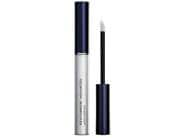 Reviews For
RevitaLash® Cosmetics RevitaBrow Advanced Eyebrow Conditioner
$110.00
No noticeable improvement
I was hoping this product would live up to its reviews, however, I did not have any change or improvement to my eyebrows. The applicator seemed to dry out quickly. I have thinning eyebrows and lashes due to age so maybe I was expecting a miracle, perhaps? This product was pricey so I thought/hoped it would be great! GoldenGaga
Verified Purchase
Still Waiting
I have used the product for about 4 weeks and haven't yet seen any new brow growth...Still hoping and wishing that RevitaBrow works for me, as it has for others...Keeping my fingers crossed... LovelySkin Customer
Verified Purchase
No Luck For Me With Revitabrow
I had great hopes for this product but the truth is my eyebrows have been thinning more since I started using this product about 2 months ago. I am going to try to hold out one more month before I completely give up and go back to the prescription product I had been using which definitely works, but is even more expensive than the Revitabrow. LovelySkin Customer
Verified Purchase