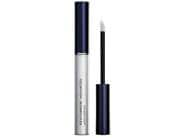 Reviews For
RevitaLash® Cosmetics RevitaBrow Advanced Eyebrow Conditioner
$110.00
Regular Customer
This's my 2nd one. I use only this one it's work. My eyebrows got darker and filled up. LovelySkin Customer
Verified Purchase
No Resurrection
Buying this serum was a huge leap of faith. Despite of all those positive reviews, I felt more like I could equally toss my money out the window, or send it down the drain. I completely ruined my eyebrows as a teenager (yes, terrible '90/'00 and yes, God bless each mother who helps her young daughter overcome her insecurities without a tweezer in her hand), had it tattooed, only to have the tattoo removed more than a decade later. My brows have been through a lot. This product can be quite helpful if your hairs are weak and need some "jolt" to grow as they should. The serum can definitely invigorate every single hair. But if your follicles are dead, they are dead forever. There will be no resurrection, no matter how much you mourn over them. The only miracle of this kind happened more than 2000 years ago, so just keep it in mind. I still think this product is worth trying. As a consumer, I would appreciate more detailed and less general information about its efficiency, potential and limits. It won't help everyone. At some point, you should better save your money, find a good surgeon and undergo an eyebrow transplant. So Far, So Good
I bought this less than a month ago, and already my eyebrows are becoming fuller. I use it nightly. I especially like the sponge applicator tip. I had tried a different brand before, where the wand is like a mascara brush. I prefer the sponge since it feels like I am getting more of the product on my brows. Hopefully my sparse eyebrow "tails" will fill in more after I use up the entire bottle! LovelySkin Customer
Verified Purchase
Helps the existing eyebrows, waiting for new growth
I have been using this serum for about a month. I am convinced that my eyebrows look darker and thicker. I am still waiting to see growth in the mid brow area where the brow stylist over plucked. I also use Jamaican castor oil in conjunction with the serum and I have noticed that my eyebrows grew loooong. But again, waiting for new eyebrow growth. LovelySkin Customer
Verified Purchase
Best I've Brow conditioner I've used
I've tried others but only use Revitabrow now for years, it's the best I've found. bobsval
Verified Purchase
Seems to work
I've only used for a short time, so far very happy. I have noticed new hair in areas I was missing missing a few from a wax gone bad. So far happy with purchase. LovelySkin Customer
Verified Purchase
Great Product
Have been using the Brow conditioner for a year now. The ends of my brows were thin and had them tinted all the time. No longer need to do that and my brows look great! Negative is the price. Really hard to purchase... but I do because of results. LovelySkin Customer
Verified Purchase
Revitabrow
The jury is still out on this. I'm not sure I've seen any improvement in the thickness of my eyebrows, but I will give it more time. LovelySkin Customer
Verified Purchase
RevitaBrow
This product seems to helps fill in my sparse & very light eyebrows. It's so easy to use in the evening & seems to be helping the growth of my brows.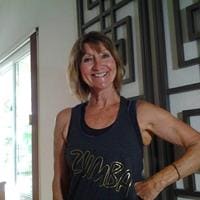 valentina
Verified Purchase
Its a Yes for me
Im not sure if this is making my eyebrows grow in, but they do APPEAR to be fuller and darker. LovelySkin Customer
Verified Purchase