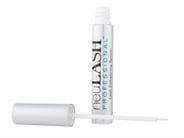 Reviews For
neuLASH PROFESSIONAL™ Lash Enhancing Serum by Skin Research Laboratories®
$90.00
Longer lashes
My lashes are already longer...after 3 weeks.I love this product. LovelySkin Customer
Verified Purchase
surprising results!
I am an individual 60+ years old, always suffered with short lashes. Received this and the NeuBrow and am amazed at the results, not kidding. I was quite skeptical, especially at my age, but am more than happy with the results! So far so good!
After using Latisse in the past, I was ready for a more natural approach to healthy lashes. Neulash is working quite well at lengthening my lashes! The only reason I gave it 4 stars is because I want to use it long term before I give it a 5 star rating. It is so easy to apply, kind of like a liquid eyeliner in a tube. I'd much rather use a healthy serum on my lashes than a prescription. Teresa1955
Verified Purchase
Pretty Lashes
Thanks to the sample I received from LovelySkin.com, my lashes began to grow. I like this so much, I purchased a lash enhancing serum and use it on a regular basis. The lashes on the outer corners of my eyes are more visible and I look more wide awake after applying my mascara to the longer lashes. LovelySkin Customer
Verified Purchase
neuLash Professional
I was really surprised how this serum made my lashes grow so long and thick. It does take a couple of weeks but wow! The more I use it the longer and thicker my lashes become! LovelySkin Customer
Verified Purchase
I have long eyelashes again
I have long eyelashes again. Great product that works! Love my lashes
I received a trial size as a gift and loved it. My lashes were thinning and after a few weeks of using the product my lashes popped. I can't remember having such luscious lashes. Thanks, neuLASH. I just made a purchase for a full size. Are these really my eyelashes???
Easy to use paint on stripe and go to bed! Within few days, putting on mascara in morning, I am pleasantly surprised by some really long lashes making their debut. Aren't these some pretty full lashes now??? Having to get to know a whole new eye framing look, thanks to this product. Purchased myself another tube at Christmas sales. Grateful to not have taken the glue in false extensions and lashes that others have tried. I just stroke on before bed and get beautiful natural results. Wonder if I can use this around sparse forehead areas?! MKeepmoving
Verified Purchase
It Really Works!
Got this as part of a gift set in November. I was skeptical, but now at around 6 weeks after starting this even my husband noticed the difference. My lashes are much longer & thicker & some new ones are coming in. I reordered this because it is working so well & plan on continuing to use. LovelySkin Customer
Verified Purchase
Love it
And the results are quickly seen after a couple of weeks LovelySkin Customer
Verified Purchase
Best I've tried
I've used a couple of different eyelash serums and this by far is the best. I started seeing visible results the first week. I'm amazed at how long and thick my lashes have gotten after 3 weeks. I definitely recommend and will be purchasing. The best eyelash serum!
Absolutely love this eyelash serum. My eyelashes look so long and thick! I have gotten several compliments on how good my eyelashes look and they are real. Seems to work.
I've been trying everything I could find that would work as well as Alphaeon. This seems the best so far. LovelySkin Customer
Verified Purchase
Saved My Eyelashes!
I wore professional eyelash extensions for 6 months, and they completely wrecked my natural lashes. They were short, sparse and very brittle. After using this serum, I can honestly say my lashes are back and better than they were before extensions! They are the longest they have ever been and the lash hair is stronger and thicker. Highly recommend!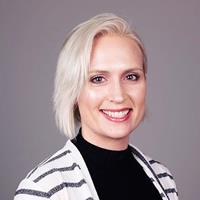 JillTalman
LovelySkin Employee
love love LOVE!
Vegan, easy to apply and feels lightweight. Doesn't take long to absorb and dry & doesn't hurt if you get it in your eyes by accident. What more could you ask for?? I used this product for 8+ weeks and saw results after about 4 weeks of use. I wear glasses and curled my lashes almost every day. After about 4 weeks my eyelashes touched my eyelids and would brush my glasses when I blinked. I like this so much that I bought this as a gift for my teenage sister and now it's our new fave!