Real Results from Dr. Schlessinger

These are real and unretouched photos of our patients, all performed by Dr. Joel Schlessinger, who personally does all his injections!

Book Online
Botox and Other Relaxers
Improve the appearance of frown lines, crow's feet and other expression lines with BOTOX.
In Good Hands
Dr. Joel Schlessinger personally performs every cosmetic injection procedure himself, so you will be in skilled hands!
As a board-certified dermatologist and cosmetic surgeon, Dr. Joel Schlessinger has been offering his patients wrinkle relaxers for more than 20 years. He is one of a select few members in the National BOTOX Training Center Network, and Skin Specialists P.C. is the only national training site in Nebraska. Additionally, Dr. Schlessinger participated in the clinical trials for the now popular and widely used Dysport.
Learn More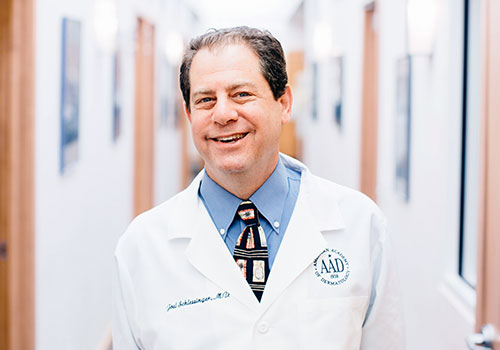 Cosmetic Specials
Save money on our most popular and modern cosmetic procedures!
Learn More
Cosmetic Financing
No more waiting for your cosmetic procedure. We offer special financing options that will work with your budget.
Learn More
Before and After Images
From medical to cosmetic, view real patient results in our before and after gallery.
Learn More
Questions?
Call us at 402-334-7546 or email us at