Advanced Staff

Dedicated to Research

Passion, experience and talent combine for research success.
About Our Research Center
The Advanced Skin Research Center at Skin Specialists, under the direction of Joel Schlessinger, M.D., has been active in the advancement of skin care and skin health since 1993. The Center has conducted more than 150 research studies, investigating new medications and treatments for a wide range of skin conditions, as well as cosmetic procedures.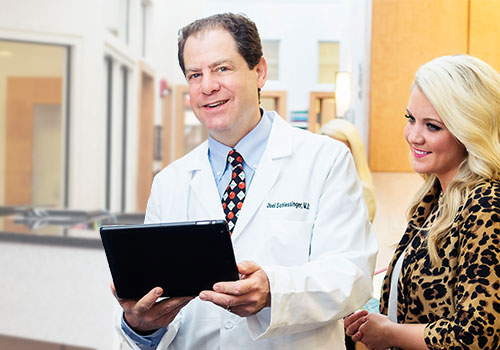 Under the Direction of Dr. Joel Schlessinger
Dr. Schlessinger has designed a facility that is outstanding in its ability to accommodate research study monitors and patients. The 11,000 square foot facility, designed specifically for Clinical Studies, combines comfort and efficiency.
Learn More About Dr. Schlessinger
Unparalleled Staff
The Advanced Skin Research Center has seven full-time nurses solely dedicated to planning and managing research studies. Additionally, there is a full-time Physician Assistant on staff who help with studies.