LovelySkin Day Spa
Escape from the chaos of your everyday life and discover the beauty of contentment. Tranquility is at your fingertips. Indulge at our newly renovated day spa in Omaha, Nebraska, nationally recognized for offering the most advanced professional skin treatments. Here's your chance to get away for a day – without ever leaving the city.
Cosmetic Treatments by Dr. Joel Schlessinger
As a board-certified cosmetic surgeon, Dr. Schelessinger has more than 20 years of experience with rejuvenating treatments like Botox, Juvederm, Dysport and Restylane. Learn more about the cosmetic treatments we offer at Skin Specialists P.C., located in the same building as LovelySkin Day Spa.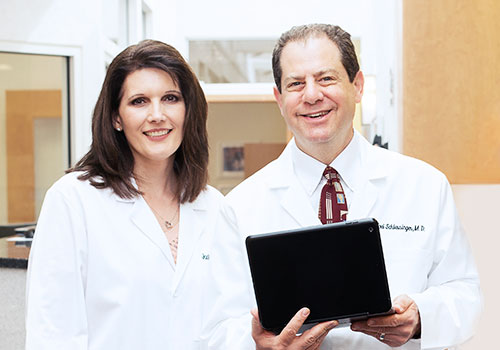 Award-Winning
LovelySkin Day Spa, backed by board-certified dermatologist and cosmetic surgeon Dr. Joel Schlessinger, is consistently named the best day spa in Omaha. We appreciate your Best of Omaha vote and promise to continue exceeding our patients' expectations in all regards for many years to come.

Voted Best of Omaha
"Best Day Spa"

Voted Best of Omaha
"Best Med Spa"

Voted Best of Omaha
"Best Cosmetic Surgeon"

Voted Best of Omaha
"Best Dermatologist"

Voted Best of Omaha
"Best Beauty Supply Store"
What our Patients are Saying
My skin feels amazing and I was recommended a very affordable product to help my breakouts. It has been work so well so far. The facial and massage were both incredible. Highly recommend.

Everyone was very friendly and welcoming right from the start. The esthetician was extremely knowledgable and the services performed were more than I expected.

I Love getting facials at the Day Spa - Keeps my skin looking Younger! Very Satisfied w/ my Silk Peel!
Central Omaha Location
Address
2802 Oak View Drive Suite 300 Omaha, NE 68144
Directions
Phone Number
402-334-1226
Hours
Monday: 9:00am - 5:00pm
Tuesday: 10:00am - 7:00pm
Wednesday: 9:00am - 5:00pm
Thursday: 10:00am - 7:00pm
Friday & Saturday: 9:00am - 3:00pm
Sunday: Closed
Questions?
We are happy to answer your questions at