Ask the Experts
BOTOX vs. Ultherapy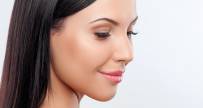 BOTOX®
BOTOX® is the original formulation of botulinum toxin A and is comparable to Dysport, Xeomin and other neurotoxins under development. Using a unique protein composition, it relaxes facial muscles to give patients a more youthful appearance. BOTOX® effectively relaxes lines on forehead, crow's feet, the lips and around the mouth. This injectable treatment is also used to smooth frown lines, allowing for a more positive expression.
As a minimally invasive, non-surgical procedure, BOTOX® only takes 15 minutes and requires no downtime. Patients typically see a reduction in lines and wrinkles from three to seven days after the injections. The effects of BOTOX® can last three months or more, and maintenance treatments may be needed to continue its benefits.
It is rare to experience side effects with BOTOX®. Minor swelling and bruising may result, but in the majority of cases this does not last long and is easily covered with makeup. Drooping eyelids may occur in rare cases but can be avoided by seeking the care of an experienced dermatologist.
Ultherapy
Ultherapy improves signs of aging using ultrasound technology. The device delivers ultrasound waves to heat and break down collagen within the skin. This encourages the body's natural response to stimulate the production of new collagen, resulting in firmer, tighter skin that appears more youthful.
Ultratherapy is ideal for treating a loss of firmness or minor loose, lax skin. This can often be seen as drooping in the cheeks and jawline as well as folds around the nose and mouth. Ultherapy helps tighten loose skin by stimulating collagen below the surface of the complexion, but it does have its limits as to how much tightening it can provide.
Ultherapy treatments take between 60 and 90 minutes depending on the areas being treated. No downtime is required, though there may be some slight discomfort or bruising during the procedure, which typically does not last long. The results of Ultherapy are seen gradually from three to six months after the treatment. Patients generally require two to three treatments to see the full results. Maintenance treatments may be necessary every 9 to 12 months after the initial set of treatments.
Which procedure is right for you?
If you are concerned with reducing the appearance of mild to moderate lines, wrinkles and crow's feet, BOTOX® is a good option. The procedure is minimally invasive and has a short, simple recovery time, allowing you to quickly resume your regular activities. Most BOTOX® patients opt for maintenance treatments three months after the initial treatment to continue to maximize the benefits of the injections.
Ultherapy is an ideal option if your main concern is loss of firmness and loose, lax skin. The treatment is longer than the BOTOX® procedure and may require two to three visits. Patients typically seek maintenance treatments every 9 to 12 months. Because Ultherapy does not add volume to skin, it is not as successful on its own. Unlike fillers which add volume to the skin, sagging will only be mildly improved with Ultherapy. Many times, professionals such as Dr. Schlessinger suggest a combination of treatments including Ultherapy, fillers and BOTOX® to produce the best results.
As with any cosmetic procedure, you should consult with a dermatologist or cosmetic surgeon to determine which treatment is right for you. Visit Dr. Joel Schlessinger's clinic site to find out more about both these and other treatments. If you have any questions about BOTOX® or Ultherapy, ask Dr. Joel Schlessinger in the comments.
Connect with Us!