Dr. Schlessinger has been consistently voted as the best dermatologist and cosmetic surgeon in Omaha as well as one of the Best Doctors in America.
Dedicated to Excellence
Dr. Joel Schlessinger has devoted his life to dermatology and skin health. As a board-certified dermatologist and general cosmetic surgeon in Omaha, Nebraska, Dr. Schlessinger has more than 20 years of experience treating a wide variety of skin conditions.
Along with his dermatology and cosmetic surgery practice, Dr. Schlessinger is also the founder of the Advanced Skin Research Center, a clinical research facility that investigates new medications and treatments for a wide range of skin conditions and cosmetic procedures.
Dr. Schlessinger is also the past president of the Nebraska Dermatology Society, the President Emeritus of the American Society of Cosmetic Dermatology and Aesthetic Surgery, and the founder of the Cosmetic Surgery Forum, which is held annually in Las Vegas, Nevada.
Board-Certified
Dr. Schlessinger is board-certified by the American Board of Dermatology, American Board of Cosmetic Surgery, American Board of Facial Cosmetic Surgery and formerly board-certified by the American Board of Pediatrics.
Why does it matter?
To practice medicine in the United States, a doctor must be licensed by their state. This license does not indicate what qualifications the doctor has. To be board certified, a doctor must complete additional standards beyond basic licensing and actively keep pace with the latest advances in their specialty to maintain their board certification. The latest advances mean the best options for you and your health!
Education
Dr. Schlessinger has received an extensive education in both dermatology and pediatrics.
Undergraduate - BA in Biology

University of Rhode Island

Medical - Basic Sciences

Brown University, Providence, RI

MD - Clinical Sciences

Baylor College of Medicine, Houston, TX

Pediatrics Residency

University of Alabama, Birmingham

Dermatology Residency

Washington University of St. Louis
Awards
Best of Omaha in Cosmetic Surgery
Omaha Magazine
2002 - Present
Best of Omaha in Dermatology
Omaha Magazine
2010 - Present
Best Dermatologist in Omaha
Readers Choice Awards
2001 - Present
Marquis Who's Who in America
2011 - Present
Best Doctors in America
Dermatology & Pediatric Dermatology
2011 - Present
Winner of Doctors' Choice Award
Omaha
2014 & 2015
Winner of Doctors' Choice Award
Omaha
2014 & 2015
America's Top Physicians in Dermatology
US News & World Report
Ellie Genius Selection
Dermatology
2011
Top Beauty Doctor
New Beauty
2019
RealSelf Verified Doctor
Top Doctor & Contributor
2008 - Present
Winner of Doctors' Choice Award Top 200 Doctors'
Doctors' Choice Awards
2019
A Lifelong Journey
From an award-winning clinic to an internationally recognized skin care website, Dr. Schlessinger's passion for skin health has solidified his status as a world-renowned dermatologist and led to many noteworthy accomplishments throughout the years.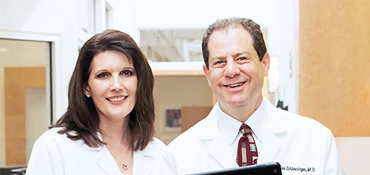 1993: Skin Specialists, P.C. Founded
Led by Dr. Joel Schlessinger, the staff at Skin Specialists P.C. has been advancing the field of skin health since 1993, and has the knowledge and expertise to assess your skin concerns and provide treatment for simple or complicated skin conditions.
Visit Dr. Schlessinger's Award-Winning Clinic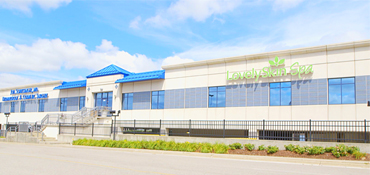 1994: Advanced Skin Research Center Founded
The Advanced Skin Research Center at Skin Specialists, PC is an established dermatology research center providing quality clinical research data to many pharmaceutical companies.
About the Research Center
1997: LovelySkin.com Founded
Dr. Joel Schlessinger started LovelySkin.com, a beauty website which quickly became one of the largest skin care websites and the largest dermatologist-directed skin care website in the world, with a reach of over 1 million customers.
Learn More About Lovelyskin
2005: Building Move
Expanding rapidly, Dr. Joel Schlessinger moved the LovelySkin retail store into a 2,000 square foot bay across from the Skin Specialists, P.C. clinic.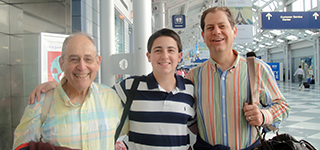 2007: FixMySkin Launches
Dr. Joel Schlessinger and his son, Daniel, are responsible for the invention and patent of FixMySkin 1% hydrocortisone healing balm, a treatment for a wide range of dry skin conditions, which can be found on LovelySkin.com, FixMySkin.com and Amazon.
Shop FixMySkin Products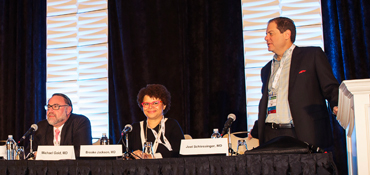 2008: First Cosmetic Surgery Forum
Dr. Joel Schlessinger created the Cosmetic Surgery Forum, a multi-specialty educational symposium that covers the latest research, treatment and techniques in dermatology and cosmetic surgery. With its international presence, this annual conference attracts hundreds of the industry's top professionals
Learn More About the Cosmetic Surgery Forum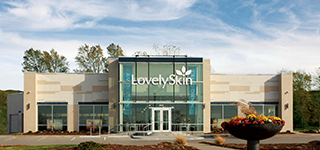 2010: New LovelySkin Facility
Dr. Joel Schlessinger opens a 16,000 square foot facility with a brick-and-mortar store, spa and space for our support staff across from the dermatology clinic. This coincides with LovelySkin's entrance into Internet Retailer Top 40 Fastest E-Commerce Growing Companies.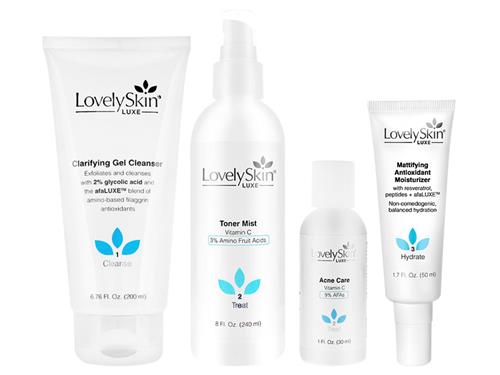 2015: LovelySkin LUXE Launches
LovelySkin LUXE is a signature skin care line created by Dr. Joel Schlessinger, providing products that are gluten-free, paraben-free, sodium lauryl sulfate-free and cruelty-free. These products contain high quality ingredients that keep skin looking youthful and radiant.
Shop LovelySkin LUXE Products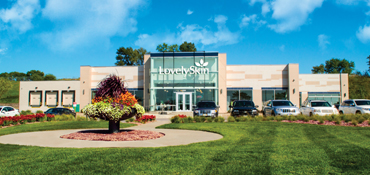 2015: LovelySkin Facility Expansion
Once again needing more space, Dr. Joel Schlessinger expanded to over 30,000 square feet and added a new loading dock and video studio, all while bringing on more brands and efficiently increasing domestic and international shipments.
2018: AFA Aquisition
Beginning in 1993, Dr. Schlessinger became involved in the product formulations and scientific exploration of a brand called AFAs. This brand uses Amino Fruit Antioxidants to rejuvenate the skin and diminish acne and rosacea. Acquired in 2018, Dr. Schlessinger continues to advance the science of this exciting brand with new and ongoing research and innovations.
Shop LovelySkin LUXE Products
Giving Back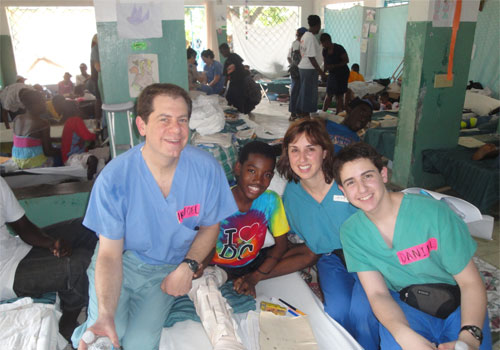 Haiti
Following the 2010 earthquakes, Dr. Schlessinger traveled to Haiti twice on humanitarian missions where he donated his dermatologist expertise, makeup and skin care products to women's shelters.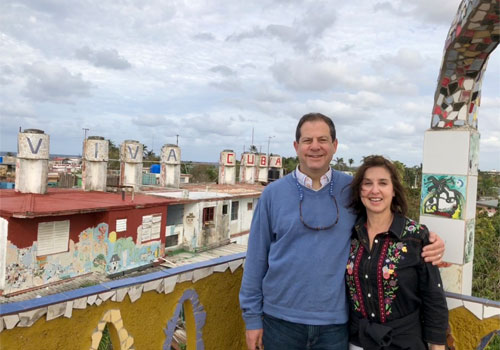 Cuba
In January of 2018, Dr. Schlessinger and Nancy, his wife and LovelySkin.com Vice President, traveled to Cuba with the Jewish Federations® of North America to donate medical supplies, medications and household necessities to those in need.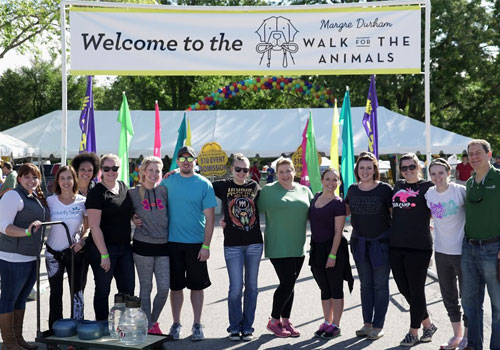 Walk for the Animals
In addition to his philanthropic work abroad, Dr. Schlessinger is proud to serve as a board-member for several non-profit service and arts organizations in Omaha. He actively volunteers at local charities and events, such as Omaha's Open Door Mission and the Nebraska Humane Society's Walk for the Animals.
When the media needs an expert, they call Dr. Joel Schlessinger
From Glamour to the New York Times and Woman's Day to Seventeen, Dr. Joel Schlessinger is the media's choice for an expert dermatologist. He also tweets, posts and gives advice. Connect with Dr. Joel Schlessinger to learn more about the latest clinical trials, best skin care products and much more.
Connect with Dr. Schlessinger